EVERY WEEKDAY MORNING, DailyEdge.ie rounds up the best of the day's celebrity dirt from the top to the very bottom.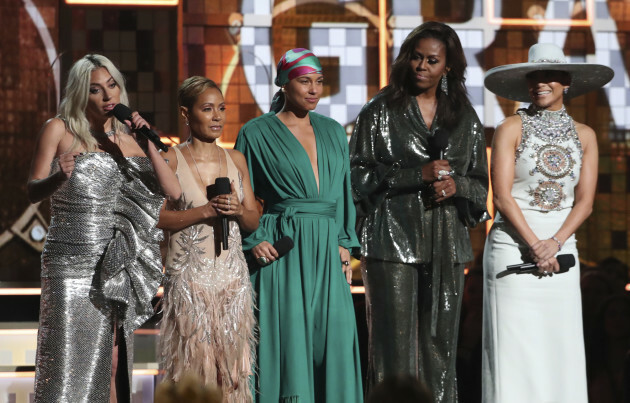 Matt Sayles Matt Sayles
Michelle Obama's mam couldn't give a shite about her Grammy appearance
On Sunday, Michelle Obama appeared alongside Lady Gaga, Jada Pinkett Smith, Alicia Keys and Jennifer Lopez at the Grammy Awards.
And her mother couldn't really have cared less.
In a text exchange which the former First Lady of the United States shared on Twitter, Marian Robinson can be seen suggesting that Michelle's appearance wasn't the be-all and end-all.
Oh, and she actually had no recollection of her daughter telling her about it.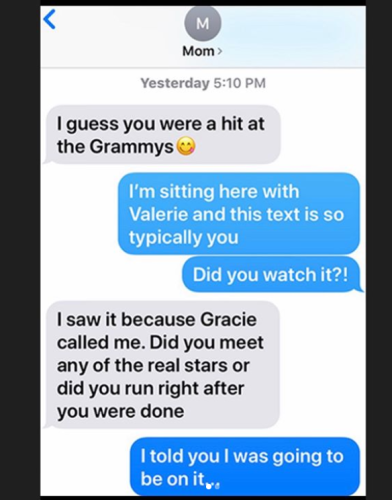 michelleobama / Instagram michelleobama / Instagram / Instagram
Now, we don't want to stir the pot here, but since when are JLo, Jada and Alicia not 'real stars'?
Unless Marian didn't even bother watching it and had no idea who her daughter appeared alongside, that is. Just sayin'.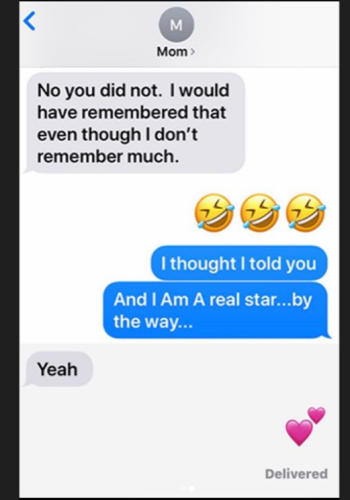 michelleobama / Instagram michelleobama / Instagram / Instagram
That 'yeah' has a sting in the tail we all know so well.
"When your mom doesn't think you're a "real" celebrity," Michelle wrote alongside the post which she shared with her Instagram followers who number in excess of 26 million.
She continued:
Tonight in Phoenix, I shared this text thread from my mom from #Grammys night, and I just had to share it with all of you.
The post has been liked more than two million times since yesterday.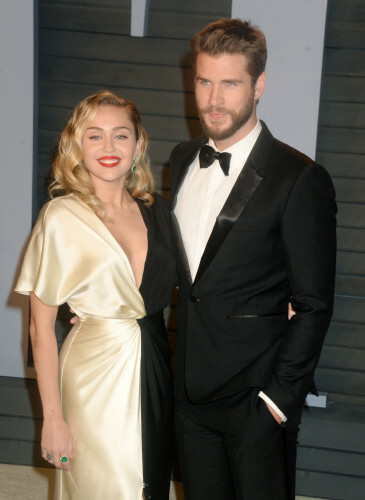 Van Tine Dennis / ABACA Van Tine Dennis / ABACA / ABACA
Miley Cyrus' Valentine's Day greeting is classic Miley
Miley Cyrus used some archival footage of herself to wish her new husband, Liam Hemsworth, a Happy Valentine's Day today.
Or, to be more specific, she made use of a meme which was created during her Bangerz days, and just ran with it.
And this is it.
.@LiamHemsworth love you pic.twitter.com/Bmy0qFhHzX

— Miley Ray Cyrus (@MileyCyrus) February 14, 2019
 love you.
Right, so.
Doug Peters / EMPICS Entertainment Doug Peters / EMPICS Entertainment / EMPICS Entertainment
Meghan Markle's half- sister dubbed George Clooney 'Looney Clooney' because, well, Samantha
Earlier this week, George Clooney expressed concern over Meghan Markle's treatment in the press.
The actor, who attended Meghan's wedding to Prince Harry last May, compared her current experience with that of Harry's late mother, Princes Diana.
They're just chasing Meghan Markle everywhere. She's a woman who is seven months pregnant and she is being pursued and vilified and chased in the same way that Diana was.
He added: "I can't tell you how frustrating that is, just seeing them broadcast a letter from a daughter to a father, she's getting a raw deal there and I think it's irresponsible and I'm surprised by that."
And Samantha Markle has now had her say.
In a tweet written beneath a Daily Mail article on the subject, she wrote: "Hey Looney Clooney! Your lawyer wife should have taught you not to make statements without full facts."
I doubt #GeorgeClooney would ghost his mother for no legitimate reason. Be quiet Georgie.
Hear that, Georgie? (cosmopolitan.com)
And in the rest of the day's dirt