EVERY WEEKDAY MORNING, DailyEdge.ie rounds up the best of the day's celebrity dirt – from the top to the very bottom.
#CAREFUL NOW Brian (neé Bryan) McFadden has revealed that he received death threats after saying that he thought Niall Horan would be the first one to exit One Direction.
The singer said in an interview recently that he thought Horan and the Mullingar Massive would be the first to go solo. (OK)
Big mistake Brian, huge.
He's now said that he was at the receiving end of the ire of the 1D fans after his comments. Terrifying.
Psst, Brian's got a new album out. It's a load of cover versions of Irish songs including Aslan's Crazy World. We can't even.
YouTube/UMusicMrtking
#SUPERMACS Meanwhile One Direction are in Ireland ahead of their sold out gigs in the O2 this week.
Niall Horan made a beeline for Supermacs as soon as he landed, and was only dying to get back to Mullingar on his day off (Irish Sun)
The band arrived in Dublin on a €4 million private jet, while their support band 5 Seconds of Summer had to get the ferry. (Mirror)
Be prepared for lots of hysterical teens around the streets of Dublin over the next few days.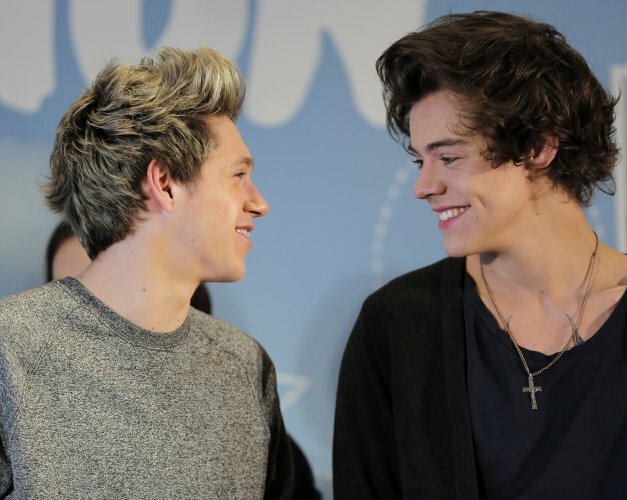 There's Niall and his best mate Stylzer (AP Photo/Itsuo Inouye)
#UNBELIEBABLE Justin Bieber is in the bad books this morning after he showed up to a gig in London two hours late.
Considering the young age profile of many of his fans, arriving on stage at 10.35pm on a Monday night is a bit much young man!
Many younger fans were removed from the venue by their parents.  (Daily Mail)
Bieber's Twitter account indicates that he was in the building at the O2 yesterday evening – he tweeted at around 8pm "I hear u all out there" – but what the blazes kept him from the stage?
Maybe he was lobbing the gob on his rumoured new squeeze Ella-Paige Roberts Clarke? (Mirror)
When the singer eventually appeared he didn't even apologise. Manners Justin, manners!
We're guessing that this was at about midnight. (Joel Ryan/Invision/AP)
And the rest  of the day's celebrity dirt…