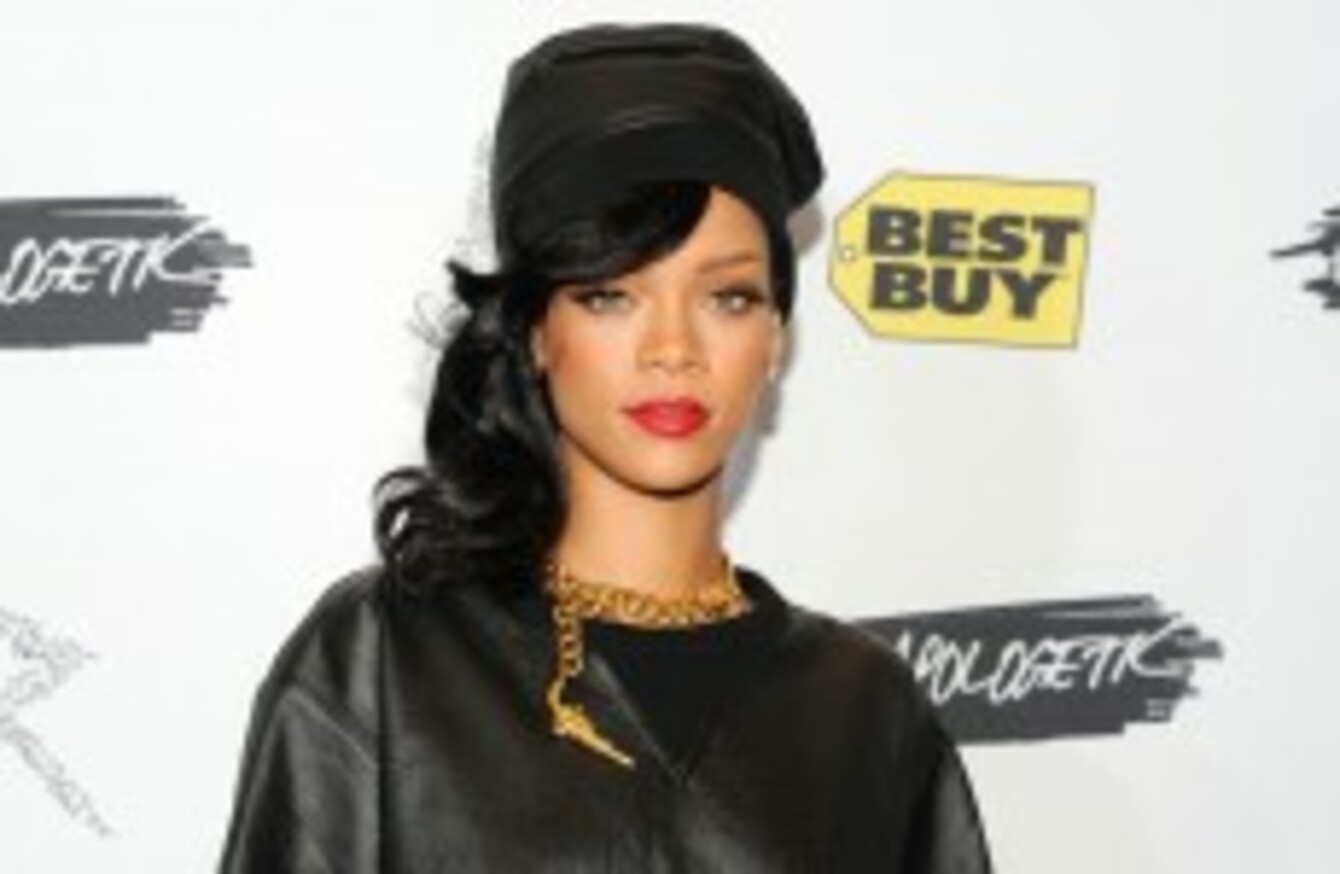 Image: Evan Agostini/AP/Press Association Images
Image: Evan Agostini/AP/Press Association Images
EVERY WEEKDAY MORNING, DailyEdge.ie rounds up the best of the day's celebrity dirt – from the top to the very bottom.
#TOO MUCH INFORMATION?: Anyone who's seen Rihanna's Instagram will be very familiar with her body parts.  She doesn't hold back, and frankly neither would we if we looked like that.
Now though, we have a new opportunity to learn even more about her body.  That's right folks, we've got the skinny on her bikini wax. (Daily Star)
Apparently the staff at the Fuzz Wax Bar in Toronto had great gas over her carry on while getting a Brazilian – it would seem she loves them!
One of our aestheticians brought Rihanna the the numbing cream but she just laughed…she said: 'No way, I love the pain. It feels good to me.
The report also says that the beautiful one 'sounded like she was enjoying herself throughout, and even sang during the treatment.  Perhaps her song S&M fit the bill?
In other Rihanna news, Amanda Bynes is trying to make peace.
#NOTHING DESPICABLE ABOUT THAT: Steve Carrell visited the Ellen Show yesterday, but instead of doing your common or garden chat, he appeared as his character from Despicable Me.
The animated film's sequel is out soon, so Carrell is doing the promo circuit…not usually like this though.
YouTube/ TheEllenShow
It's a pretty incredible likeness, eh?
#WHATTA MAN: Professional topless man Channing Tatum has revealed that his physique is not something which comes naturally to him. (Cosmopolitan)
Can't see the image? Try reloading the page. Via Imgur
No reason to feel inadequate guys - he lets it all hang out between films.
I'm a fat kid on the inside. I love food so much, and I fluctuate about 25 to 30 pounds between movies. I feel like I have to do a chess movie that requires very little movement at some point, just so I can eat pizza and play chess on the beach all day. And then eat more pizza and cheese-burgers and drink beer. That'd be amazing. I'd give anything for that. I gotta figure that movie out.
There's something really comforting about that.
#STILL MORE SOUNDNESS: After yesterday's pizza shocker, Patrick Stewart is back in the Dredge today, but this time for totally different reasons. (Buzzfeed)
During a Q&A at Comicpalooza in the US, a girl asked him what was the most important thing he'd done in his life, unrelated to acting.
He spoke about his work with campaigns against violence against women, and was generally very moving.
YouTube/Heather Skye
And the rest of the day's celebrity dirt…