EVERY WEEKDAY MORNING, DailyEdge.ie rounds up the best of the day's celebrity dirt – from the top to the very bottom.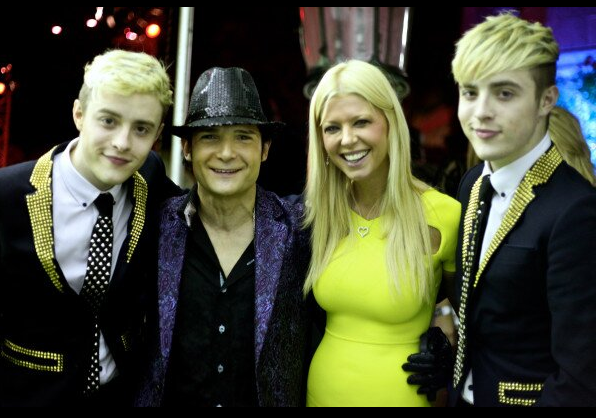 You wouldn't get that in Lucan (Twitter/@Jedward)
#JEDWHAT? With Eurovision in the air it's time to check out what Jedward have been up to lately, and the boys did not disappoint.
Not only are they still best pals with car crash actress Tara Reid (they met in the Big Brother house, rememevber?), but they're hanging around with her and eighties hero Corey Feldman (he's the one from The Goonies who wasn't Corey Haim).
As if that's not enough, they've been hanging around with her AT THE PLAYBOY MANSION!
Throw in a pic of Johnny Logan in the grotto with some playmates and we can die happy.
Get up lads, you don't know what's on that ground (Twitter/Jedward)
#BEYBEY? We were scoffing earlier this week about rumours that Beyoncé might be up the pole again, but now that she's pulled out of a gig in Belgium under doctor's orders. (Mirror)
Saying that, the DailyEdge.ie massive were at the Beyoncé gig on Sunday night, and if we have been lepping around like her we'd be on bed rest too.
Some reports claim that she's showing a "little bump", but the evidence for that is negligible. She might be just genuinely tired. And she was wearing a skintight glittery jumpsuit for the love of God.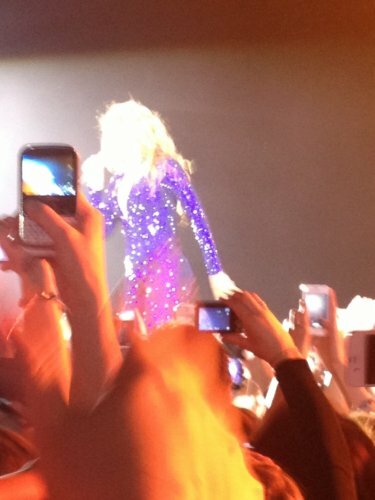 Beyoncé in Dublin at the weekend. So much lepping around
#SHE AND HIM Zooey Deschanel's dog likes to sit like a person and watch telly with her, the lucky divil.
Cuddle in lads. Cuddle in. (Zooey Deschanel/Instagram)
And the rest of the day's celebrity dirt…