EVERY WEEKDAY MORNING, DailyEdge.ie rounds up the best of the day's celebrity dirt – from the top to the very bottom.
#MULLINGAR MASSIVE One Direction had a kickabout at Wembley Stadium yesterday prior to announcing the first leg of their massive 2014 world tour. (Mirror)
They donned jerseys and took shots at goal on the famed pitch, which left us wondering if they'll do the same when they come to Croke Park next May.
We can just imagine Niall roaring "PUCK IT HARRY! PUCK IT!".
Meanwhile Ireland's own Horan has said one of the things he's looking forward to most about One Direction's stadium tour is the wimmin.
Speaking about the tour yesterday Niall said he wants to "appreciate women and culture". (Entertainmentwise)
Now, seeing as dates for south America were announced alongside the Croke Park gig yesterday, we're thinking he might have been thinking about some Latin American beauties, but you never know what Irish lasses might catch his eye when he's back on home soil. Get those GHDs out girls!
#CHERYL COOL Cheryl Cole has send a message of support to Kim Kardashian after she's come in for stick for her wardrobe choices as her pregnancy advances.
Her choice of footwear has been highlighted today by the Daily Mail:
..while Kardashian herself has admitted that she's found it difficult to be comfortable as her bump grows.
Chezzer wants Kimmie to know that she's behind her 100%:

#KNEADY Great British Bake Off charmer Paul Hollywood has split from his missus.
Dubbed "the George Clooney of baking" (ah here!) Hollywood has just returned from the US where he was filming an American version of the show. (Daily Mail)
Hollywood has been "linked" with Marcela Valladolid, the "US version of [Paul's Great British Bake Off co-host] Mary Berry".
Valladolid is 34, Mary Berry is 78, so let's not get hysterical with the comparisons, shall we? (Mirror)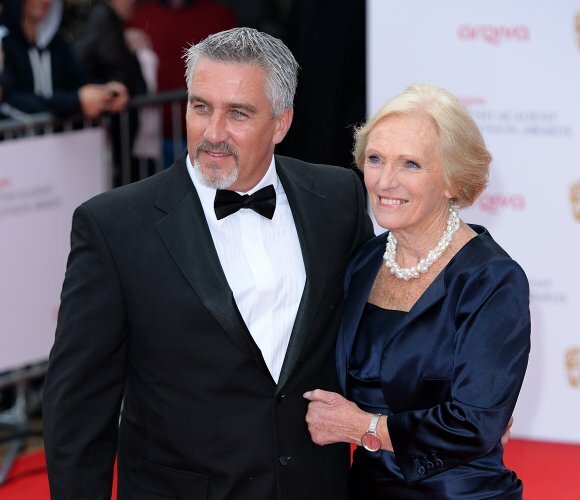 Hollywood with Mary Berry (Dominic Lipinski/PA Wire/Press Association Images)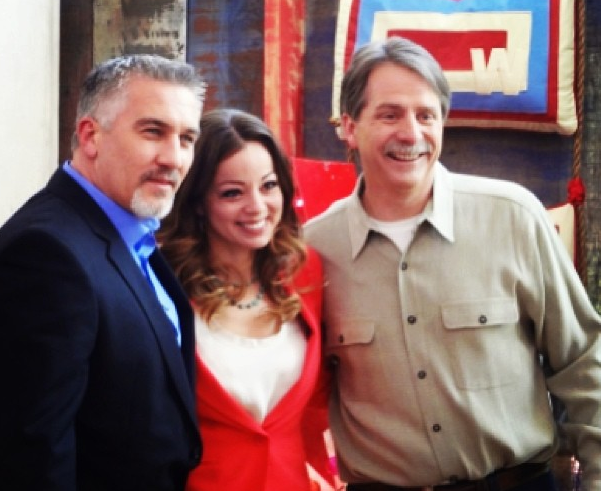 Hollywood with Marcela, and some other lad (ChefMarcela/Instagram)
And the rest of the day's celebrity dirt…
Miss any of this week's Dredges? Never fear, because they're all here>