EVERY WEEKDAY MORNING, DailyEdge.ie rounds up the best of the day's celebrity dirt from the top to the very bottom.
AP / PA Images AP / PA Images / PA Images
So as most of us mere mortals know, the Royal Wedding is this upcoming Saturday.
But if you're the Goddess known as Bad Gal Riri, aka Rihanna, then you're too busy slaying at the Met Gala, changing the make-up industry and launching lingerie labels to be concerned about other people's nupitals.
On the red carpet of the launch event of her lingerie, an  Access Online interviewer broached the topic of the wedding with Rihanna, bringing up how Rihanna met Prince Harry back in 2016.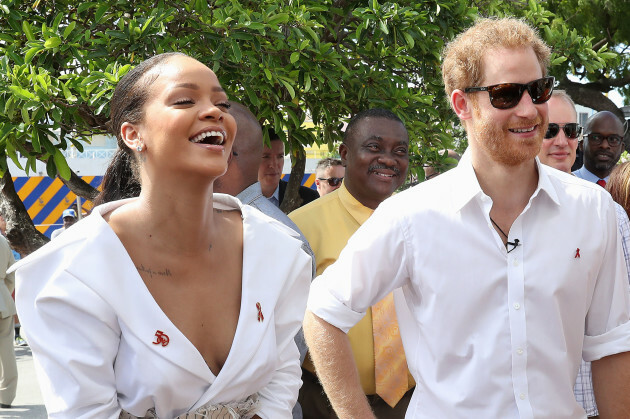 Chris Jackson Chris Jackson
But Rihanna is surprised to discoverer that the wedding is a mere week away.
Interview: So you weren't invited? I was hoping that we would see Rihan-
R: Why would you think I was invited?
I: I don't know you met him!
Rihanna then lands her savage blow, retorting:
 Oookay, you met me, you think you're coming to my wedding?
The interviewer can only manage a meek "Maybe" before Rihanna continues her burn streak, by saying 'Am I coming to yours?'
In fairness to the interviewer, she recovers well and sees an opportunity, retorting "I mean, you'll get the invite."
Rihanna responds with:
Oh girl! Okay, well maybe I should feel a way then.
Damn, gina, how are you so cool all the time?
You can watch the full video below.
(Buzzfeed)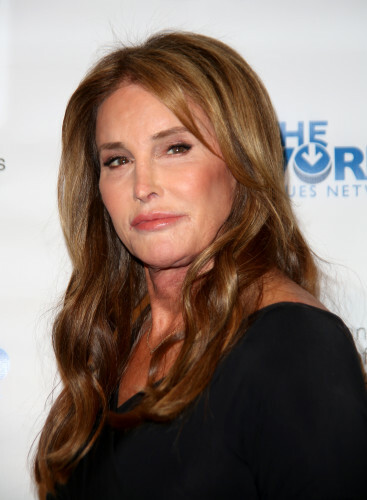 Sonia Moskowitz Sonia Moskowitz
Caitlyn Jenner shared photos of Kylie, Kim and her sons on Instagram before appearing to delete them after her caption was seen as a dig at Khloe Kardashian.
The Daily Mail reported this morning that the 68-year-old Olympian had shared 3 photos of her step-daughter Kim, daughter Kylie, and her sons Brandon and Burt with their kids, captioning it:
So blessed to have so many amazing moms in my life
Kim was snapped in a selife with son Saint and Caitlyn, whilst Kylie was seen make-up free craddling Stormi in a candid snap. Kylie was also pictured with her half-brothers from Caitlyn's first and second marriage and their daughters.
The photos have seen been deleted from her Instagram page however.
By excluding Khloe from the photos, it was seen as a thinly-veiled dig at the new mum who last month gave birth to daughter, True. The photos have since been deleted, maybe because of the controversial way they could have been interpreted.
It really is hard to keep up with Kardashian drama. (Daily Mail)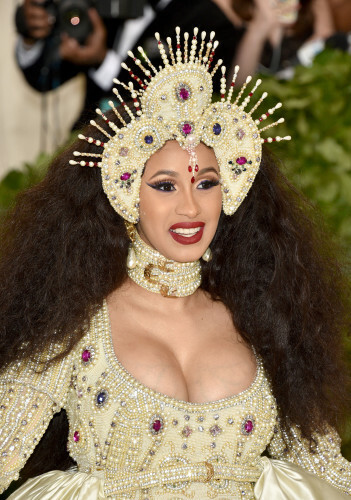 Hahn Lionel / ABACA Hahn Lionel / ABACA / ABACA
Another celebrity has deleted her instagram account – cardi b this time it's Cardi B on doctor's orders after a feud with Azelia Banks
On Friday, the always controversial Banks threw out some major shade at Cardi Bi, caling her an 'illiterate, untalented rat' to a 'caricature of a black woman'.
Two years ago, the conversation surrounding black women's culture was really reaching an all-time high. There was just this really, really, really intelligent conversation going on nationally and then everything just kind of changed and then it was like Cardi B
I'm just talking about this caricature of a black woman that black women themselves would never be able to get away with. Like, if my spelling and grammar was that bad, I'd be canceled. If Nicki Minaj spelled like that, we would be ragging on her all day.
OUCH!
Before deleting her account, Cardi B posted a message back to Banks.
[image alt="" src="http://cdn.thejournal.ie/media/2018/05/shade-room-2-296x377.png" width="296" height="377" title="" class="alignnone" /end]
Beyonce? Wasn't Beyonce the same woman she was talking s**t about and dragging all over the media? I'm from the hood. I speak how I speak I am how I am. I did not choose to be famous people choose me! People followed me on Instagram and the people gave me a platform to introduce my talent,"
"I never asked to be a example or a role model I don't want to change my ways because I'm famous that's why I just mind my business. This is coming from a woman that bleached her skin but want to advocate. GOODBYE. Im not apologizing or killing myself because of who I am.
This feud has been ongoing for a while now. In September, Banks called Cardi B 'a poor man's Nick Minaj', as well as accusing her of having a ghostwriter on her hit single 'Bodak Yellow'. As a dig back, Cardi B posted a video of Banks rocking out to the song in a club. Burn!
And the rest of the day's dirt…
DailyEdge is on Instagram!