EVERY WEEKDAY MORNING, DailyEdge.ie rounds up the best of the day's celebrity dirt – from the top to the very bottom.
Mike GLC outside Belgravia Police Station in central London yesterday (Jonathan Brady/PA Wire)
#N-DOPEZ Former N-Dubz singer and X-Factor judge Tulisa Contostavlos has been released on bail after her arrest yesterday in connection with a newspaper drugs sting.
The Sun newspaper released a video which allegedly shows Tulisa acting as a go-between for a cocaine deal, while her pal Mike GLC allegedly sold half an ounce of the drug to a reporter. (Daily Mail)
Tulisa's house was raided by detectives yesterday while she was being questioned, but she was back there yesterday evening. (The Sun)
Mike GLC has said that the pair are innocent and that the video footage was "taken out of context". (Mirror)
The rapper also tweeted: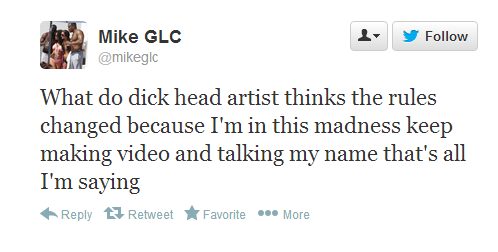 Anyone? Anyone care to translate?
#V-BECKZ Victoria Beckham has been named Woman of the Decade at the Glamour Awards in London.
She brought her son Brooklyn as her date (morto for your ma for having yeh) to the event, which also saw Rita Ora, Kylie Minogue and Daniel Radcliffe mincing down the red carpet. (Daily Mail)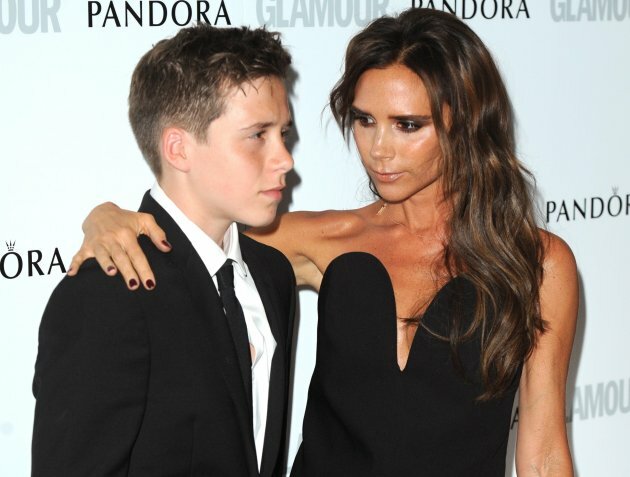 "Maaaa-am. STOP looking at me" (Doug Peters/Doug Peters/EMPICS Entertainment)
We wonder were they bother wearing monogrammed underpants, seeing as everything they own seems to have their name on it somewhere: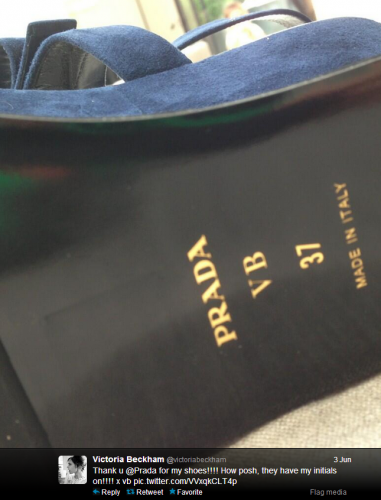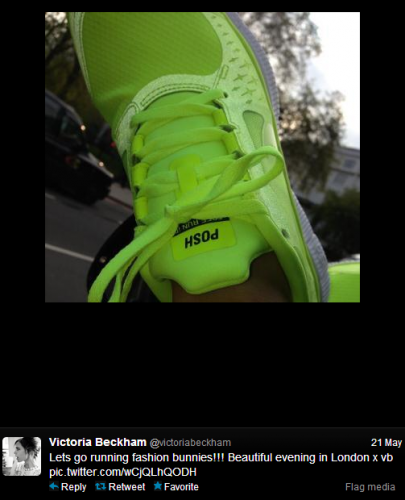 #WELL HOLY GOD Miley Cyrus' producer pal has insisted that her new song is not about taking ecstasy.
Despite the dubious lyric:
We like to party, dancing with Molly, doing whatever we want…
… the song's producer says that it's not about necking pills and going beserk. (TMZ)
That's despite the fact that 'dancing with Molly' is slang for, er, necking pills and going beserk.
Awkward.
Innocence personified (John Shearer/AP/Press Association Images)
And the rest of the day's celebrity dirt…
Miss yesterday's Dredge, and all the weekend's Get Lucky goss? Well here you go then>