ARE YOU READY TO be driven mad for the rest of the day? Just try to guess the colour of this dress.
Yesterday, Tumblr user swiked uploaded this picture of a party dress, and asked people to help her figure out which colour it is:
Guys please help me – is this dress white and gold, or blue and black? Me and my friends can't agree and we are freaking the f**k out.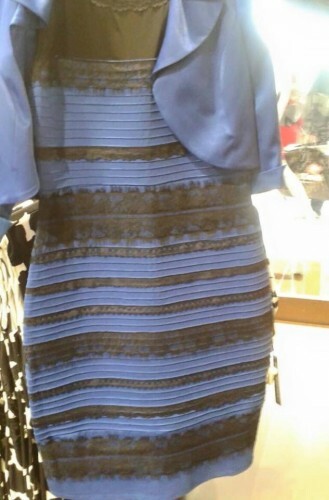 Tumblr Tumblr
The debate over whether the dress is black and blue OR white and gold has sent the internet into turmoil. Really.
Some people are seeing black. Some people are seeing gold. A special few people see both.
Even celebs have been tweeting their opinions:
Some people have gone to great lengths to actually find the dress for sale online, and determine that it does not come in a white and gold colourway:
And another used a computer programme to pick out the colours our eyes couldn't see.
So, what colour do you think the dress is?

UPDATE: The dress is, definitively, black and blue. Here's an explainer, with the science behind it. SCIENCE.