HANDS UP IF you remember where you were when the backdrop to Brody Jenner and Kristen Cavallari's heart-wrenching goodbye in the final episode of MTV's The Hills revealed itself as little more than a studio set.
Shutterstock / Kit Leong Shutterstock / Kit Leong / Kit Leong
Die-hard Hills fans will likely recall the world-famous Hollywood sign leaving the shot as crew members came into it, and Brody and Kristin reunited 'on-set' moments after a tearful farewell.
Christ, it was good.
So, after six years, six series and serious shade, it looked like the speculation had been on the nose all along; it was all scripted…. or was it?
Was this a confession on the part of the team? Or was it a double-bluff?
Either way it kept viewers guessing and nine years on from the finale, the powers that be have decided to cash in on that doubt by reinvigorating the whole shebang with a reboot.
But what should you expect from a show that brought us some of the most memorable one-liners in reality TV show history?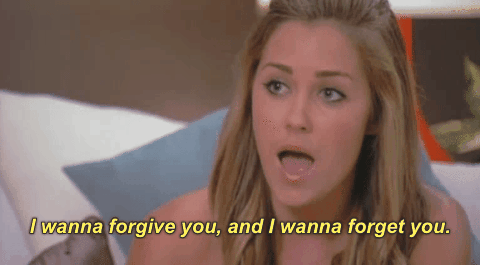 Well, we have it all here in a nutshell.
Who will be starring in the series?
If you're waiting for Lauren Conrad or Kristin Cavallari to show up in the reboot, you'll be waiting. 
The series will, however, follow the latest in the lives of Heidi Pratt, Whitney Port, and Audrina Patridge.
Oh, and Brody Jenner, Stephanie Pratt, Frankie Delgado, Justin (Bobby) Brescia, and Jason Wahler also be returning to the show that made them (semi) household names.
And what's all this talk of Mischa Barton?
Ah yes, the rumours are true. The OC star will be joining the cast of the reality TV show.
We know, we know; there's a lot to unpack here, but let's not forget that Mischa starred in the teen drama which ultimately gave rise to Laguna Beach; The Real OC – the reality show which preceded its spin-off The Hills.
You see; it's all coming together.
Speaking to Cosmopolitan and her new co-stars this week, the 33-year-old actress said she believes fate played a role in the whole thing.
It's weird because I remember going out with Nicole Richie and people at the time, and we would come by set when they were filming The Hills. She would drag me to the producer van to see what you guys had been up to all day. 
"All these years later…it sounds corny, but it felt like this was supposed to happen," she reasoned.
So, when will it air?
It was originally scheduled to premiere in April, but it sounds like we're going to have to wait a little longer.
The latest tidbit says that the series will be launched in the summer.
How is Twitter reacting to it?
Oh, they're ready; born ready.
@XavierDLeau while I'm ready for siesta key tonight my heart truly needs the hills new beginnings trailer to drop like yesterday.

— stymie (@brianljolly) March 5, 2019
6 year old me is quaking

— Michelle G. (@MichelleGLoyal) August 21, 2018
The Hills Reboot.. File under: Things I'm probably too excited for in 2019 but literally IDGAF because its #thehills. 💃

— J E N N A 🦄 (@jennnnners) March 5, 2019
So the Jonas brothers reunited and now The Hills is getting a reboot sans Lauren Conrad !! Am i in middle school again ? I'm so excited!!

— toriaaa 🤘🏼 (@toriaaa1094) March 5, 2019
mtv made an entire reality show based on Marissa Cooper and now they got Mischa Barton on The Hills reboot, MTV DID THAT

— lae (@aquamaned) March 5, 2019
Misha Barton joining the reboot of The Hills?!!!? yaaaaas time for a Tjjuana trip w the girlies!!!

— Carolyn Buch (@CarolynBuch) March 5, 2019
In honor of the Hills reboot, I finally bought a sweatshirt I have eyed for what seems like my entire life pic.twitter.com/ggp7VBkvME

— Ali Lasher (@lashtweets) March 5, 2019
DailyEdge is on Instagram!