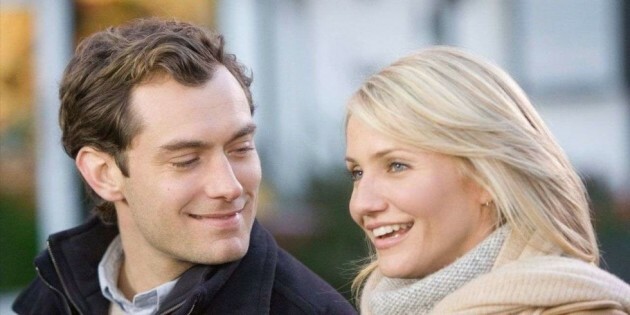 IT'S THE MOST wonderful time of the year! By which we mean that The Holiday is going to be on telly every week from now until the end of the month.
The Holiday is a transatlantic romantic comedy starring Cameron Diaz, Kate Winslet, Jude Law and Jack Black.
And like all the best romantic comedies, it is loaded with extremely preposterous moments.
1. The Holiday opens with Jack Black composing a score for a drippy movie and kissing his girlfriend on the hand. This is his girlfriend.
Very believable coupling, lol.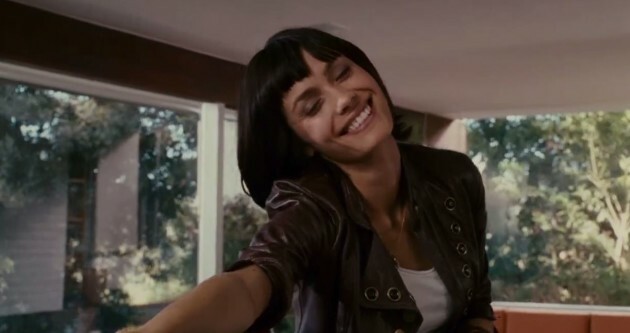 2. Meanwhile, Kate Winslet is in London, hopelessly in love with a man named Jasper Bloom. (The most aggressively British name I have ever heard. Up there with Rufus Hound.)
Wallowing in self-pity, Kate compares the affliction of being in love with someone to a "handicap without the advantage of a great parking space". And somehow nobody slaps her!
3. Kate Winslet is a journalist with The Telegraph who writes pissy wedding announcements for a living… and somehow she has her very own office?
No working in a newsroom for Kate! She needs all the peace and quiet she can get while crafting these deathly important wedding announcements.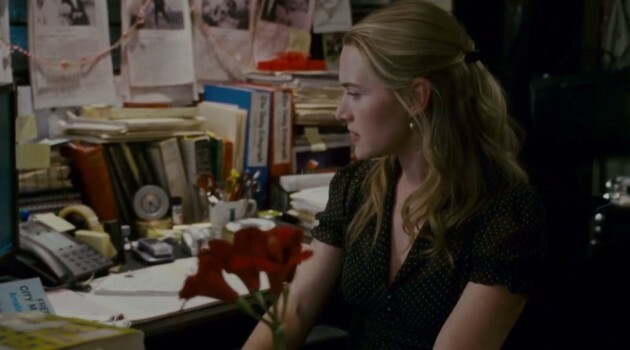 4. And you know that her wedding announcement gig isn't paying enough for her to afford this magical cottage in Surrey.
I can only conclude that Kate comes from a moneyed background.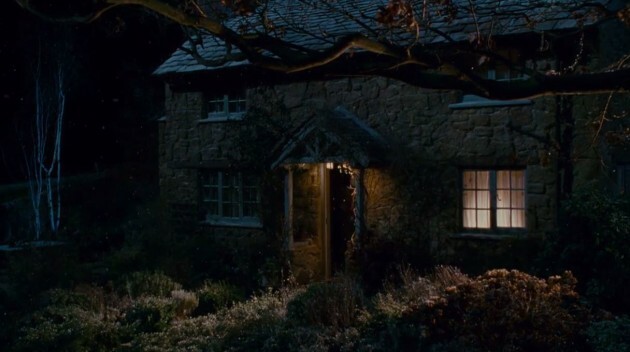 5. After both deciding men are awful, Kate Winslet and Cameron Diaz strike up conversation on a home exchange website.
Anyone who has used a service like Airbnb will know that you usually pepper your host with questions like, "Can I see a photo of the house? When can I collect the keys? What are the local amenities like? What's the public transport like?"
But after a solid two minutes of chatting, this is the most pertinent question Cameron Diaz can think of.

Gals, I'm not sure you've thought this through.
6. Look at the amount of books Cameron Diaz plans to read on a 12-hour flight from Los Angeles to London.
Alice Munro, Bob Dylan, Eckhart Tolle, Jonathan Franzen, Ian McEwan and, er, Harry Potter.
SHE'S A TYPE-A WORKAHOLIC, DO YOU GET IT?
7. Here's Kate Winslet gazing with wonder at Cameron Diaz's shite DVD collection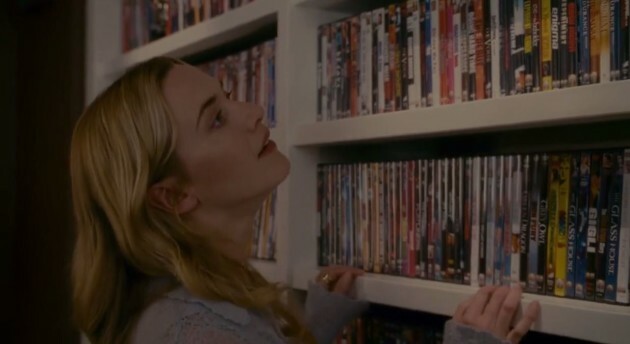 8. Here is Jude Law supposed to be looking "inordinately pissed"
Midway through the film, a supposedly sloshed Jude Law rocks up to the Surrey cottage and asks to stay there. He's Kate Winslet's brother, you see, and she often lets him stay over when he's had a few too many in the pub.
Jude Law is supposed to be quite drunk in this scene, but exhibits exactly none of the characteristics associated with intoxication. In fact, he's tanned, clear-eyed and looks like he's stepped off the set of a Tom Ford ad.
Exactly how all men look after a night on the piss.
Could they not have even given him bloodshot eyes? C'mon.
9. Jude Law sees nothing wrong with having sex in his sister's bed
Jude Law and Cameron Diaz sleep together after their first meeting. Good for them!
But they do it in Kate Winslet's bed. Call us old-fashioned but having sex with your sister's house-exchange buddy in her bed is icky to say the least.
Do you have no shame, Jude?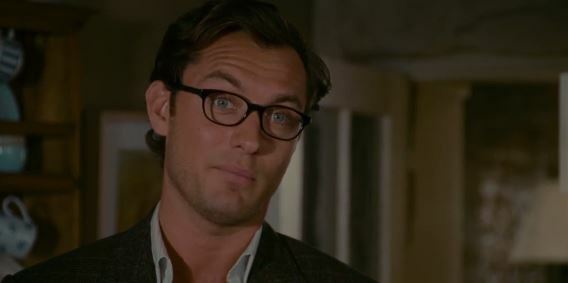 10. Back in Los Angeles, Kate Winslet rocks out in bed to Jet's Are You Gonna Be My Girl? For no reason other than she's happy to be... awake?
Please believe me when I say that it is the most squirm-inducing scene in cinematic history.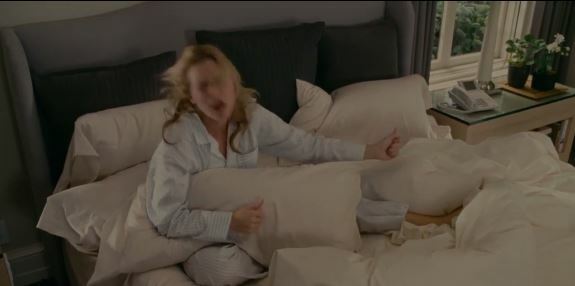 11. Can we take a moment to discuss the characters' jobs in The Holiday?
Jude Law: Book editor
Cameron Diaz: Edits movie trailers
Jack Black: Composes film scores
Kate Winslet: Writes wedding announcements
Sure, these are technically real jobs, but could one of these people not just worked a shitty admin job? C'mon, Hollywood.
12. Reminder that Jude Law utters the phrase, "I am Daddy" in The Holiday.

TFW when you're Daddy.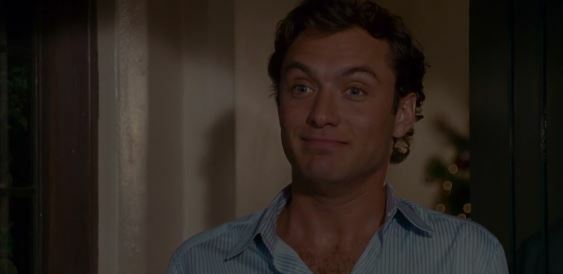 (If you can't see the video, please click here.)
13. After meeting Jude Law's children for the first time (approximately three days into their relationship!!!), Cameron Diaz goes into a tent with Jude Law's daughters
One of the little girls compliments Cameron Diaz's eyeshadow and lipstick. Cameron's response? "Thank you... it's new."
THANK YOU, IT'S NEW? 
What kind of response is that to a child? She doesn't care that it's new. Just tell her that you like her hair or something.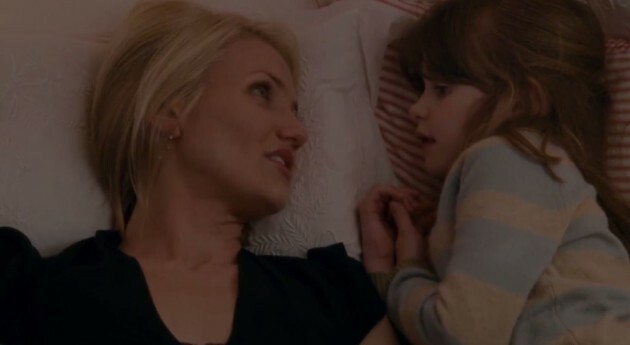 14. Later in the film, Cameron Diaz is due to go back to her real life when she comes to the realisation that she loves Jude Law. (They've known each other ten days.)
She convinces her driver to pull over because he's driving too slowly and leaps out of the car! She then proceeds to leg it up an icy country road in pointy heels and flared jeans i.e. an accident waiting to happen.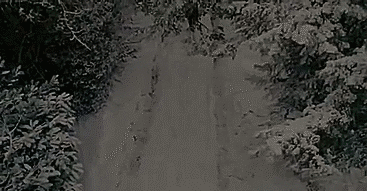 CONSUELA RUSU / YouTube CONSUELA RUSU / YouTube / YouTube
If one was to attempt this in real life, it would go a little more like this.
16. The Holiday's big romantic line? "Don't blow away."
A big plot point in The Holiday is that it's windy in Los Angeles. (Those damn Santa Ana winds.) And so, Kate Winslet and Jack Black urge each other not to blow away on two separate. painfully awkward occasions.
Casablanca has, "Here's looking at you, kid." Love Actually has, "To me, you are perfect." Bridget Jones' Diary has, "I like you. Just as you are."
And The Holiday has... "Don't blow away." Oof.
17. The film ends with the gang celebrating New Year's Eve in Graham's house. Two weeks after they all met.
Nobody's like, "This is mad!"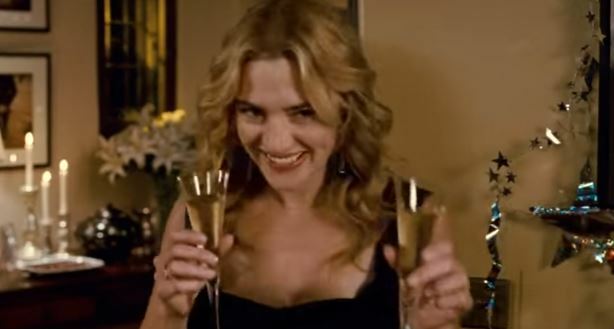 They're just drinking fizzy wine, kissing bare shoulders and dancing.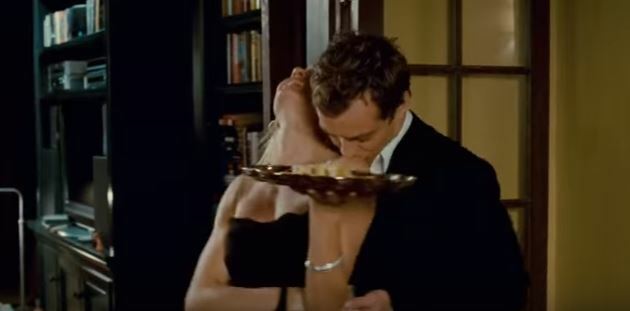 Imagine January 1st when they realise that this set-up is completely unsustainable long-term.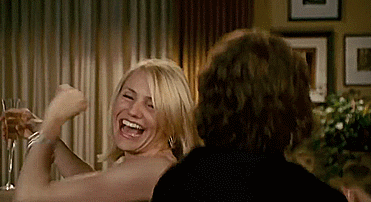 Merry Christmas, everyone!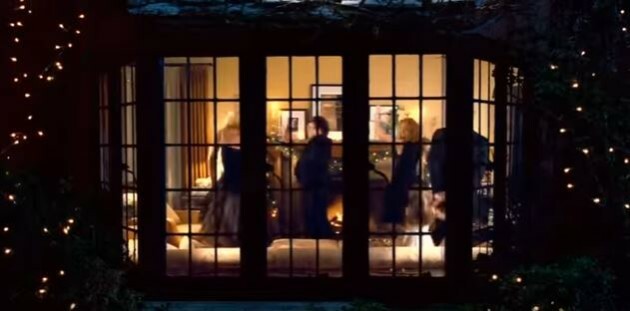 DailyEdge is on Snapchat! Tap the button below to add!