ONE OF ITS lives flashed before its eyes on the opening episode of Love/Hate's fourth series last night.
That fate of the Love/Hate cat seemed to come to a conclusion so devastating, there hadn't been a shocker like it since Darren's death.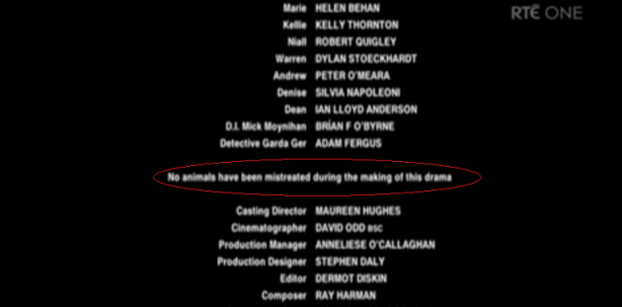 Twitter / CatLoveHate Twitter / CatLoveHate / CatLoveHate
Well, fear not. Unlike Dazzler, the cat is very much still alive, and series producers were sure to put a disclaimer in the credits to reassure you that Love/Hate cat will live to act another day.
The gangland feline now even has its own Twitter account to bask in its new found fame.
With 230 followers already, the cat spends most of its time assuring people that it's very much alive and ready to be a star.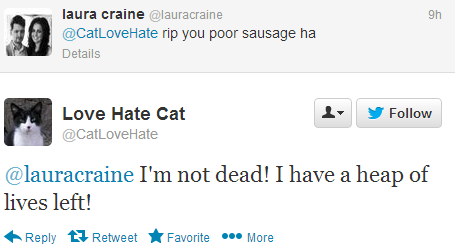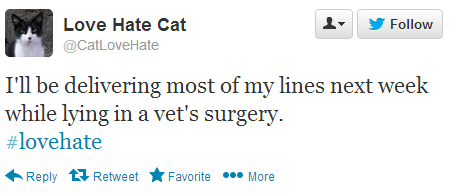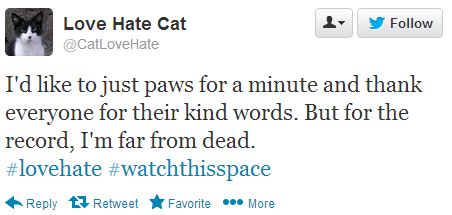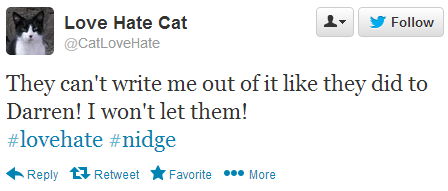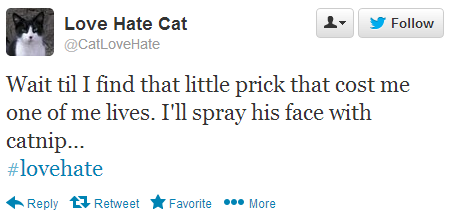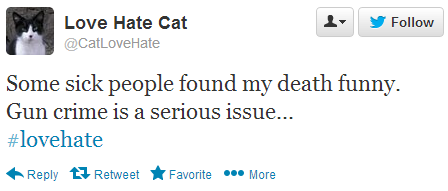 #gethelovehatecatverified