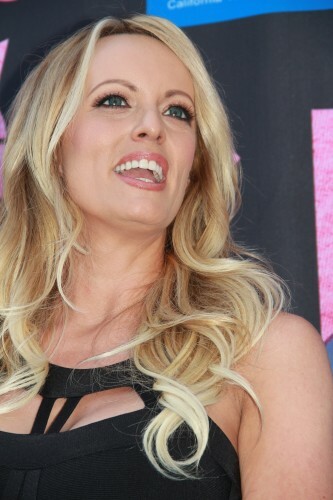 Clinton Wallace Clinton Wallace
IF YOU WERE surprised that Stormy Daniels didn't enter the Celebrity Big Brother House last night, then you're not alone.
The adult film star dropped out of the reality TV show moments before she was due to make her entrance, and rumours began to circulate, suggesting that she was unhappy with the amount of money she was offered for her appearance.
Channel 5 did not address those rumours, and instead released a statement that said:
Stormy Daniels was booked to appear on the show several months ago and hours before the show was due to go live, informed the production team that she no longer wished to enter the house as previously agreed.
Stormy's lawyer Michael Avenatti dismissed reports about a financial dispute and said that before entering the house, Stormy had a "row with producers who were pressuring her to act in a way she felt uncomfortable with."
Stormy was set to appear on ITV's Loose Women this afternoon to discuss her withdrawal from Celebrity Big Brother, but cancelled that at the last moment too.
Today @StormyDaniels was due to talk to us live in the studio. Due to reasons out of our control, the interview couldn't go ahead. Watch this space... pic.twitter.com/AB54DMdYqA

— Loose Women (@loosewomen) August 17, 2018
Could it be that she's actually entering the CBB House tonight? Nobody knows. However, Loose Women's Jane Moore shared Stormy's explanation for failing to appear on both TV shows.
There was a custody development with her daughter late last night. She suddenly thought, "I can't commit because being a mother comes first." She wanted to go on Celebrity Big Brother's live show and explain what had happened, and that was all agreed, she says. Then suddenly, they said, "We don't want you to do any of it."
Jane Moore added that "It has now become a legal situation, and she says she has been told she can't come and talk."
DailyEdge is on Instagram!