AH, WIVES. YOU can trust they'll be on a hand to ask you to take out the bins, and film any of your most embarrassing moments.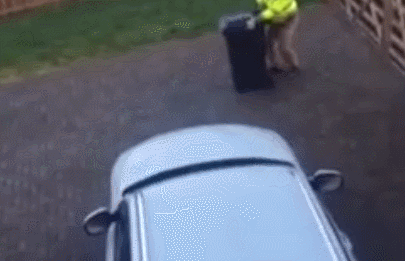 Samantha Miles noticed her husband Alun struggling to get the wheelie bin up the drive in time to catch the bin truck beeping in the background.
Unfortunately, he had underestimated how slippy the ice on the drive was in their Gloucestershire home.
It became what we should all now refer to as the epic battle of our time.
https://www.facebook.com/alun.miles1/videos/10153968361409357/
Alun wrote under the clip:
Took me ages to get the bin out the bit you can't see is the dustbin men at the top of the drive laughing also !!!
They waited for him though, so we can all sleep soundly tonight.
DailyEdge is on Snapchat! Tap the button below to add!