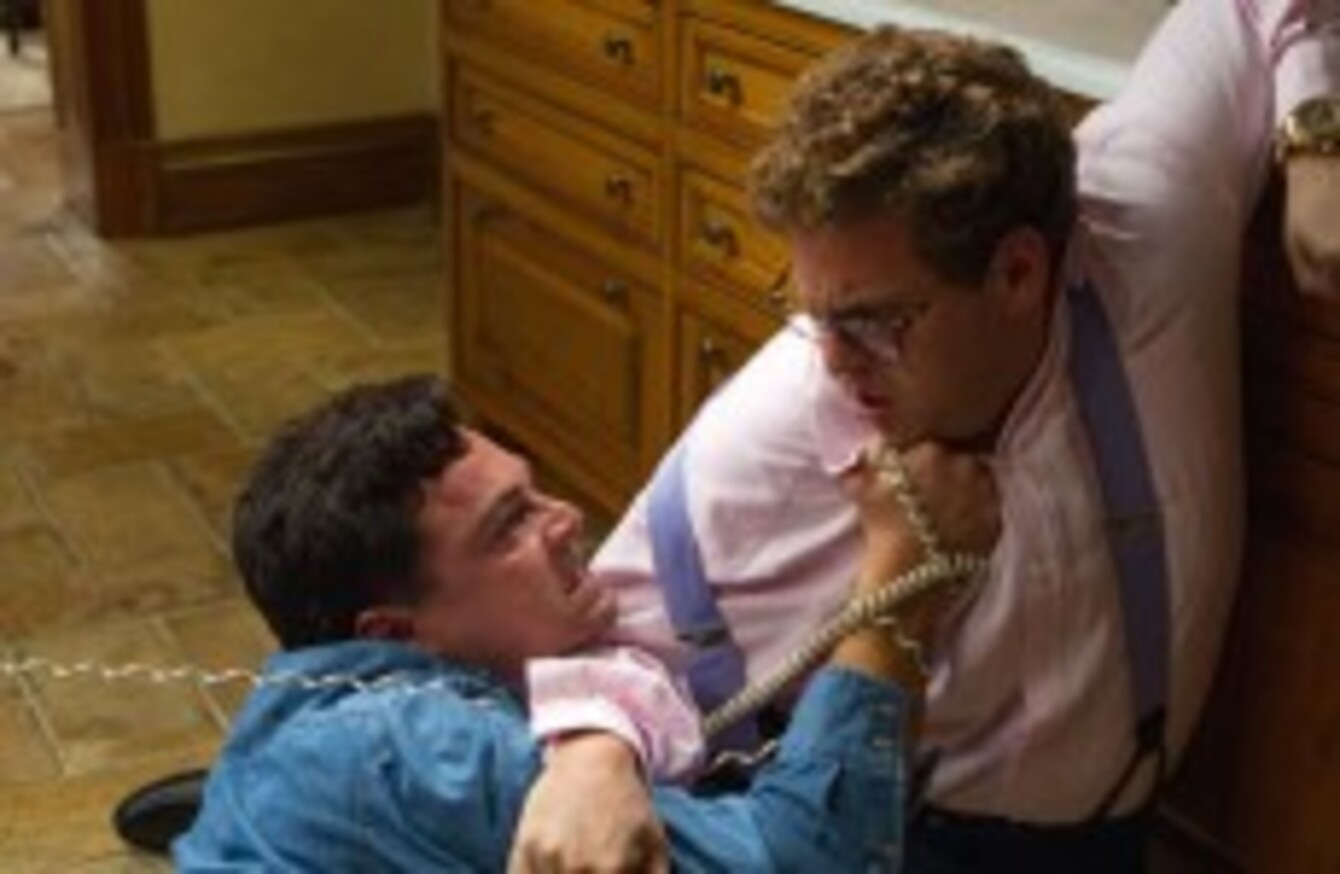 Image: Paramount
Image: Paramount
IF YOU'VE SEEN The Wolf of Wall Street you will be familiar with the scene in which Leonardo DiCaprio and Jonah Hill's characters take a lot of drugs, and entirely lose the ability to move like normal people.
Now, DiCaprio has revealed that the inspiration for his performance of that scene came from a viral video of a man trying to get a pack of beer, which has been watched millions of times since it was posted online in 2009.
He told NineMSN,
A lot of the research that I did really came from watching this one video on loop.It's not just the fact that he was sort of elasticated and trying to get [up], it was his motivation that was really intriguing. He had one singular goal, one that was to get a beer out of the 7-Eleven, and it took him a half an hour.
If you've seen it before, it makes perfect sense, if you haven't, feast your eyes below.
Source: houstondodgeball