VIEWERS SAT EAGERLY through this evening's Six One news, hoping for some entertaining footage of Storm Eleanor.
Yesterday we got the video of the Mini Cooper that was determined to drive up the coastline regardless of the flooding, which became an instant classic.
If the video won't play, click here.
People watching the news already knew they were in for something good as soon as they saw Theresa Mannion reporting from Galway's Spanish Arch.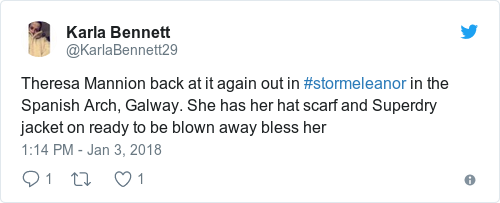 Karla Bennett / Twitter Karla Bennett / Twitter / Twitter
Seconds later, a man stormed into the frame wielding an upside down American flag.
Was he trying to make a political statement? (An upside down flag is an officially recognised signal of distress – or sometimes disrespect, like when Orange men's bonfires up north burn our flag upside down, only to look as if they're doing it because they hate the Ivory Coast).
Political statement or not, most viewers just seemed to think that this man had indulged in a few too many pints.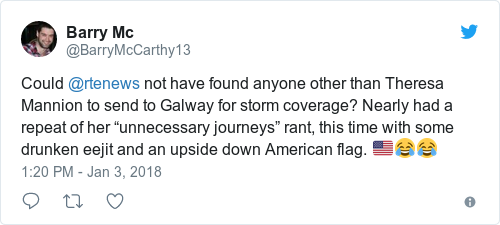 Barry / Twitter Barry / Twitter / Twitter
There he is.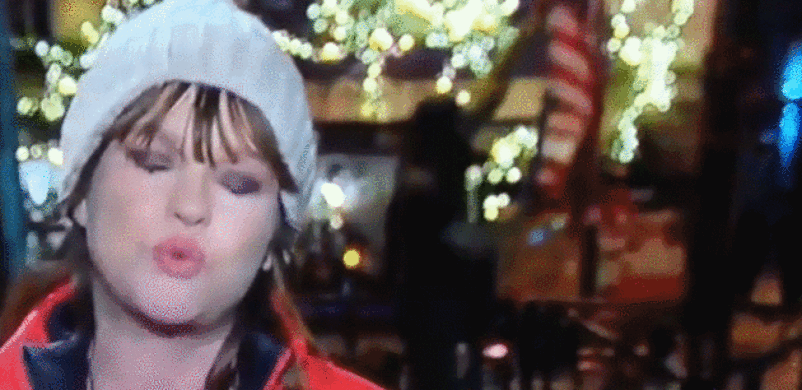 Here's the exact moment he realises just how windy it is out there.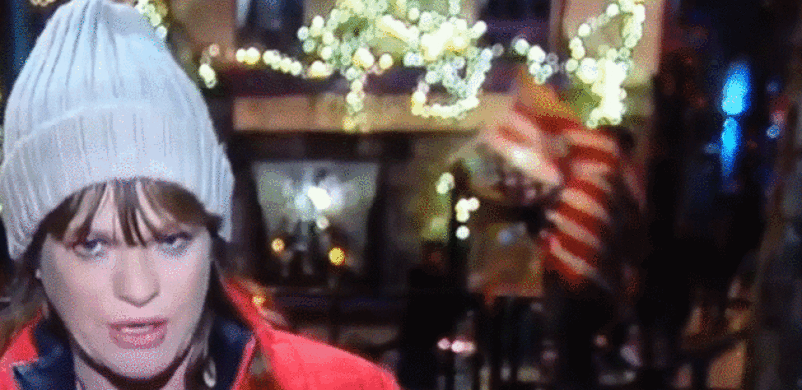 Probably could have chosen a better day to go out and wave a flag.
DailyEdge is on Instagram!