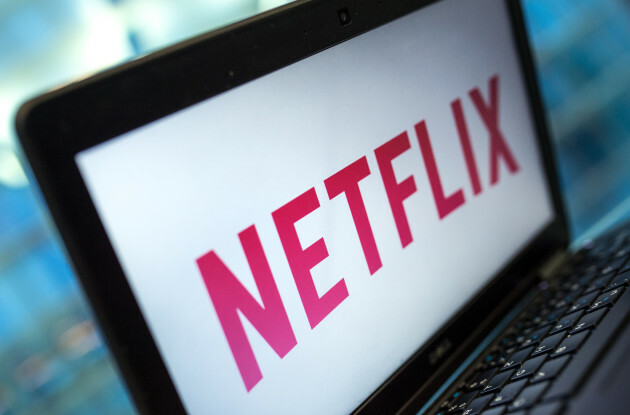 DPA / PA Images DPA / PA Images / PA Images
IT'S THAT TIME of year again. It seems like the Christmas break, the last time you were (kind of) free from deadlines was centuries ago. Now it's the second week of May which means one thing: it's almost time to relax your brain.
Chances are you've been adding things to do, books to read and films to watch to a mental list since long before Easter. Chances are you've probably forgotten 3/4 of that list and are just happy to finally be free. Don't waste anymore of your exhausted little brain's energy trying to remember the list. Here's a new one to help you out.
1. The Black Panthers: Vanguard of the Revolution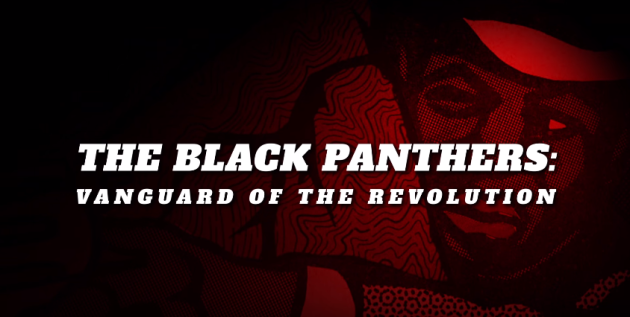 Youtube Youtube
For a decent documentary, The Black Panthers: Vanguard of the Revolution tells the story of how the Black Panther movement offered a sense of safety for African Americans who were often met with attack dogs, fire hoses and police brutality as they fought for civil rights.
It looks at the ways that the Black Panthers used they media and laws that permitted them to open carry weapons to their advantage, as well as the frustrating and enraging ways in which the FBI wanted to shut down their movement which gave a voice to many blacks in America.
2. Green Room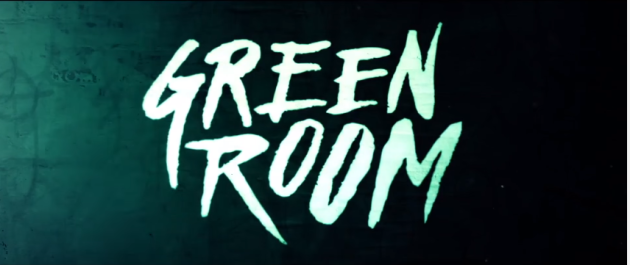 Youtube Youtube
Easily one of the most unique films on Netflix, this horror-thriller will have you on the edge of your seat right until the end. It follows a punk band who are low on cash as they resort to doing a show for a bunch of Nazi skinheads.
They piss the Nazis off pretty quickly by deciding to open their set with a cover of Dead Kennedys "Nazi Punks F**k Off". The gig goes surprisingly well, but they find themselves fighting for survival after witnessing a brutal murder backstage. We've never seen anything on Netflix with as many unexpected twists as this excellent movie.
3. The Virgin Suicides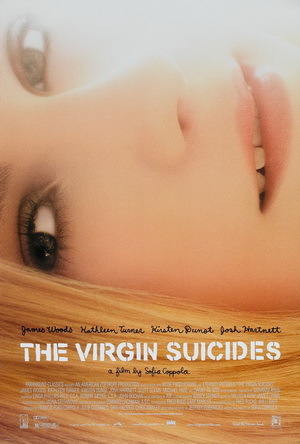 Wikipedia Wikipedia
If you're in the mood for a drama, the depressing but beautifully directed 1999 Sofia Coppola film has just been added to Netflix. Based on the best selling book of the same name, this film looks at a group of men as they reflect on their experience as boys, watching five sisters in their neighbourhood quickly grow into women.
The Lisbon sisters are Therese, Bonnie, Lux, Mary and Cecilia. As the girls were extremely sheltered by strict and religious parents, we see how the boys piece the girls stories together from their own observations.
4. Victorious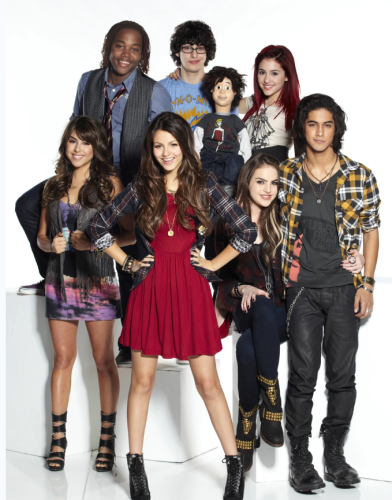 Wikia Wikia
Sounds like an odd choice, but if you're not looking for anything as heavy as the titles mentioned above, Victorious is definitely good to watch if you wanted to look at how far Ariana Grande has come.
From playing the ditsy, airhead Cat to growing up to become one of the most famous pop stars in the world (who can get away with licking donuts while saying "I hate America" in a donut shop with a man she was dating). The progression of Grande's life proves that anything is possibly, and this show illustrates just how true that is.
5. Louis Theroux: A Different Brain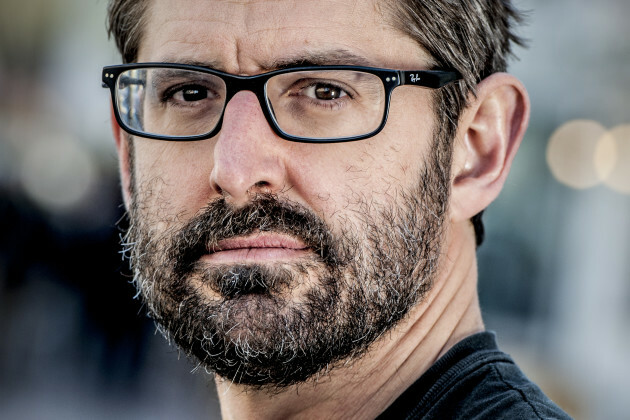 ABACA / PA Images ABACA / PA Images / PA Images
Just added to Netflix, Louis Theroux: A Different Brain is one of TV's most comforting voices to hear when hungover sharing the story of individuals who have acquired brain injuries and been left with physical problems, and at times even new personalities.
The BBC documentary will have viewers counting their blessings and might not necessarily be the best of his documentaries to watch if you're feeling a bit fragile, but it's undoubtedly as interesting and engaging as the rest of Theroux's work.
6. The Killing$ of Tony Blair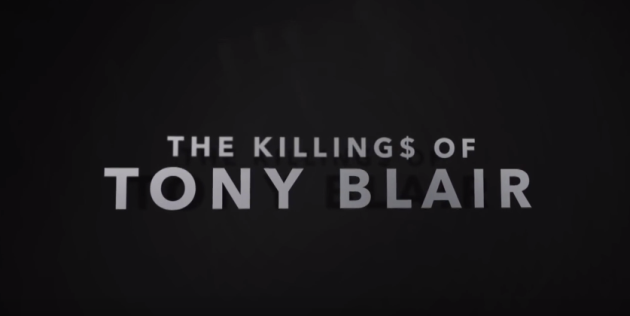 Youtube Youtube
This documentary features interviews from many people who were very close to Tony Blair, including his sister-in-law. It raises the extremely controversial question of whether or not Blair is responsible for the war crimes that were allegedly committed as a result of the war on terror. It looks at the ways in which Blair has been making money since he left office, including how he has managed to accumulate £60 million over the last few years.
This documentary is an important one and even features a little cameo of Eason's on O'Connell street from the day that protesters gathered in order to throw shoes at Blair when he came to do a book signing.
7. Gascoigne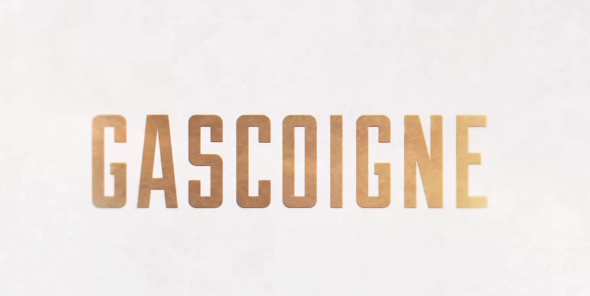 A look at the roller-coaster career of footballer Paul 'Gazza' Gascoigne, this documentary features commentary by Gascoigne himself, Gary Lineker, Wayne Rooney, José Maurinho and a host of other big names in football. A look at the vulnerable player who lived out the dream of millions of young kids as he became known as a national treasure in England before being victimized by the press in later years.
It's worth watching just to see if they mention his stint in music.
pally81 / YouTube
8. Selma
Youtube Youtube
This 2014 historical drama had previously been on Netflix but for some reason was removed for about a year. Not sure why, but it's back now and it's definitely worth a watch. It's based on the 1965 Selma to Montgomery voting rights marches led by James Bevel, Hosea Williams, John Lewis and of course, Martin Luther King, Jr.
It looks at various struggles during the era of the civil rights campaign including the murder of four young black girls at Alabama 16th Street Baptist Church, where the Ku Klux Klan had planted a bomb, King meeting with Lyndon B. Johnson as he tries to make the president prioritize legislation to allow black citizens to vote unencumbered and many other defining moments of King's career.
9. The Young Offenders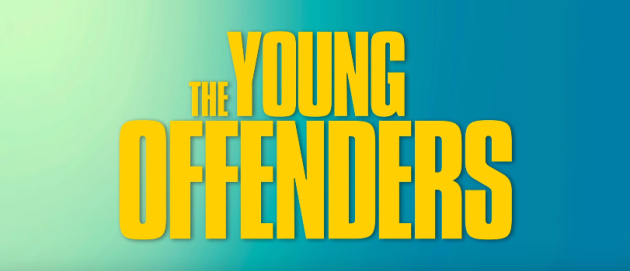 Youtube Youtube
If you haven't seen it already, there's no better time to check it out now that it's confirmed that it will be made into a six-part series. The Cork comedy follows two young lads as they embark on a 160km long road trip via bike in order to cash in on a huge drug seizure that happened off the coast of west Cork.
The boys, hoping to find a bail of cocaine while running away from problems at home, have a cat and mouse style chase with a Garda who is overly obsessed with the pair. A nice, funny film that really accurately captures the awkward fashion sense of and behaviours of 15-year-old teenage boys in 2007.
10. Bowie: The Man Who Changed The World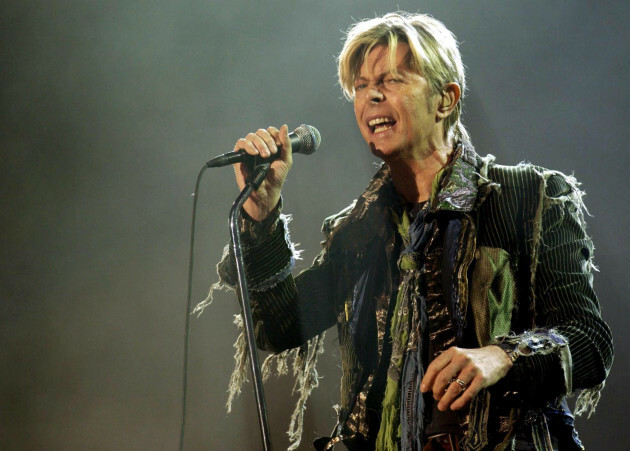 PA Wire / PA Images PA Wire / PA Images / PA Images
A documentary with contributions from close friends of Bowie, people who worked with him and archive interviews with the man himself. It looks at the huge impact that the singer had on the world in the 20th century, changing style and the presentation of music more than most people could ever dream of.
Some extra inspiration:
Documentaries:
Tower: recounts the events of the 1966 campus shooting at the University of Texas through archive footage and animation. Executed better than you would expect.
Blackfish: if you haven't seen it yet, definitely worth seeing how bad Seaworld is.
Girlhood: a sobering look at life for two teenage girls in juvenile detention struggling to grow up with extensive trauma from many different sources in their lives – abuse, parents addicted to drugs and coping with imprisonment for murder.
Paris is Burning: one of the most important films about LGBT history ever made.
What Happened Miss Simone?: a look at Nina Simone's life of activism, musical genius, tortured melancholy and brutal honesty.
Dramas: 
Sing Street: even if you've seen it already it's a really nice film to watch to unwind.
The People vs. O.J. Simpson: a really decent series that gets addictive after the first three episodes.
Downton Abbey: for your inner mam.
Imperial Dreams: a reformed gangster's devotion to his family is tested when he's released from prison and returns to his old neighbourhood.
A Single Man: Colin Firth plays a college professor in the 1960s whose boyfriend has died as he deals with the grief completely alone, unable to tell anyone.
Silly stuff:
The Twilight Series: watch it with a few friends and you'll definitely have a few laughs at just how bad these films really were.
Bee Movie: a movie about a woman leaving her human partner for a bee. It doesn't get old.
Peep Show: one of those comedies that makes you deeply uncomfortable but you can't help but watch.
Shrek 2: the best of the Shrek films. Impossible to watch and not laugh out loud.
Riding In Cars With Boys: Brittany Murphy and Drew Barrymore star in the true story of writer Beverly Donofrio's life. A good comedy and one of Brittany Murphy's best roles. We'll end the list with this classic scene:
JasminesSpott / YouTube
DailyEdge is on Snapchat! Tap the button below to add!