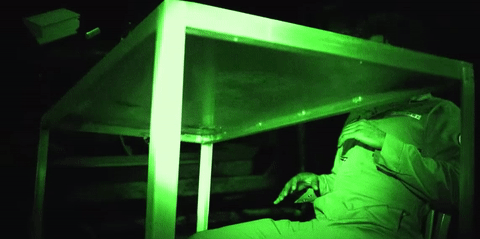 GIPHY GIPHY
SOME OF US like to believe that this world isn't all that's out there. Some of us like to believe that maybe, just maybe aliens, ghouls and goblins are out there.
If you are one of these people then 'This Paranormal Life' is a podcast for you.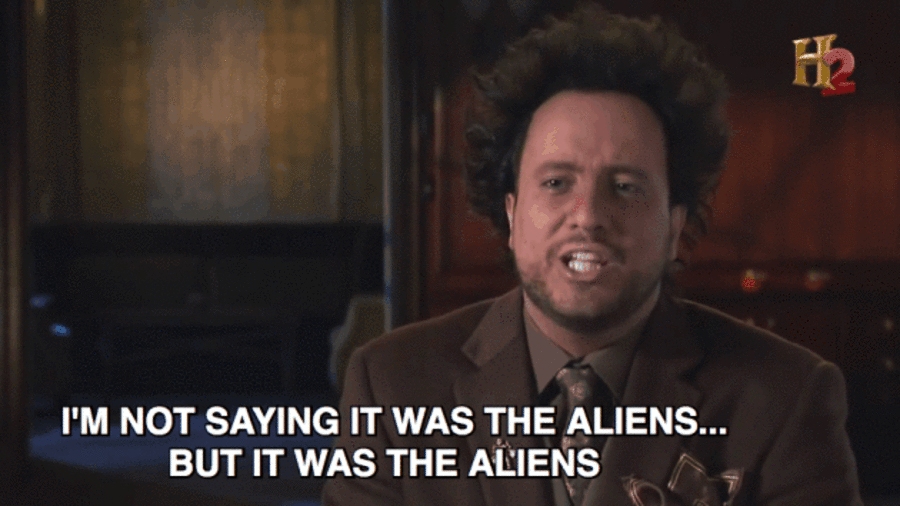 GIPHY GIPHY
Hosted by Kit Grier and Rory Powers, each episode delves into a different paranormal mystery and the end, each of them gives their verdict on whether or not the event was caused by paranormal events or if it was just plain old normal events.
Of course the tackle the age old issues of whether or not Atlantis exists, whether Black Helicopters are really a thing and the Loch Ness monster, you know, you're typical paranormal mysteries.
What if Area 51 was created to cover up the existence of areas 1-50? #INVESTIGATE

— This Paranormal Life (@ThisParaLife) June 16, 2018
However, the lads aren't shy about asking questions about events that you've never heard about before you start the podcast. By the end of each episode, you'll be asking more questions about the world around you than ever before.
For example, did you know that the first man on the moon Neil Armstrong went looking for relics of alien invasion in South America?
Did you know that there was an Irish ghost called Corney who used to haunt old Irish houses and families?
Did you know that school children in Zimbabwe claimed that they met aliens in 1994?
Scouting locations for the paranormal commune like pic.twitter.com/W36ZLOIeJq

— This Paranormal Life (@ThisParaLife) April 21, 2018
Each episode will open your mind to the possibility that not everything can be explained by science.
Even if it can, it's still more fun to escape for an hour every week and listen to the two lads laugh their way through some of crazy events that have happened to people.
What's refreshing about this podcast is it's silliness. Both Kit and Rory put huge work and research into each episode and it's clear they enjoy what they're doing.
The jokes are fun and the laughter in each episode is infectious. It's a great pick-me-up sort of podcast if you're feeling crap or you just need a break from the true crime podcasts many of us are obsessed with.
Friend: Can I use your phone?

Me: Yeah one sec pic.twitter.com/pXdPbvBxdp

— This Paranormal Life (@ThisParaLife) April 1, 2018
If you're interested in giving it a listen you can find it on Apple Podcasts, Soundcloud and most other podcast platforms. Rory and Kit are also worth following on Twitter if you need some paranormal tweets to get you through the week.
DailyEdge is on Instagram!