FOR THE PAST few days the internet has been fascinated by Jasmine Tridevil, the woman who claimed to have paid $20,000 to get a third breast surgically implanted on her body.
She said she "didn't want to date any more" and reckoned a third breast would make her less attractive to men. Or something.
Here she is in all her 'three-boobed' glory:
Jasmine Tridevil / YouTube
Yesterday many new details emerged that seemed to indicate Tridevil had cooked up a big old hoax – the website Snopes discovered that "Tridevil" is actually masseuse Alisha Hessler.
Now, TMZ claim to have obtained a document from the police department of Tampa Airport, which says that luggage belonging to Hessler was stolen from baggage claim.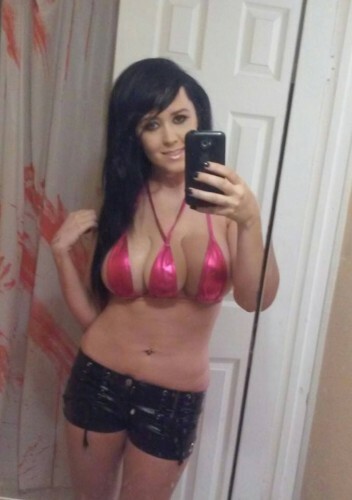 Facebook Facebook
The police caught the thieves, and according to TMZ "inventoried" the contents of Hessler's bag.
What was in there? A prosthetic breast, which she informed police was valued at $5000. So that third breast is most likely made entirely of rubber.
In response to the fresh claims, Tridevil posted this on her Facebook page:

We will see, 'Jasmine'. We will see.