MEET CALVIN AND Zatera Spencer.
They have won the lotto three times in less than three weeks.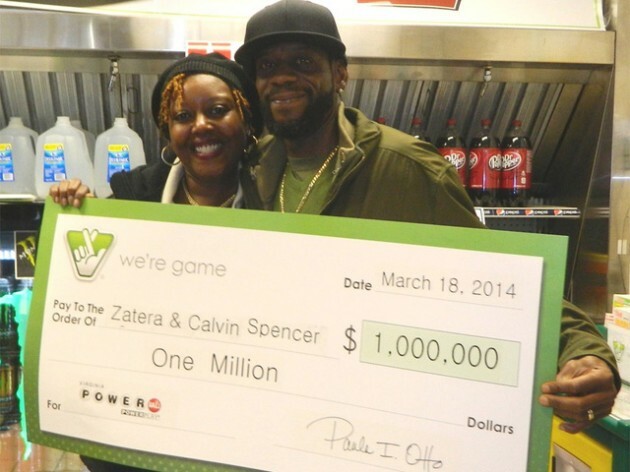 Virginia Lottery Virginia Lottery
It all started on March 12, when the couple from Portsmouth, Virginia won a $1million Powerball jackpot in the state's lottery. They were pictured holding their giant cheque and grinning widely.
"It feels great, fantastic," Mr Spencer said at the time. "It feels like a blessing."
Just two weeks later on March 26, he bought 10 winning tickets in a Pick 4 game. He won $50,000 with the number combination 6-6-6-6.
Flushed with his luck the following day on March 27, Spencer bought a Virginia Lottery Scratcher ticket for the $100 Million Cash Extravaganza… and won the $1million prize.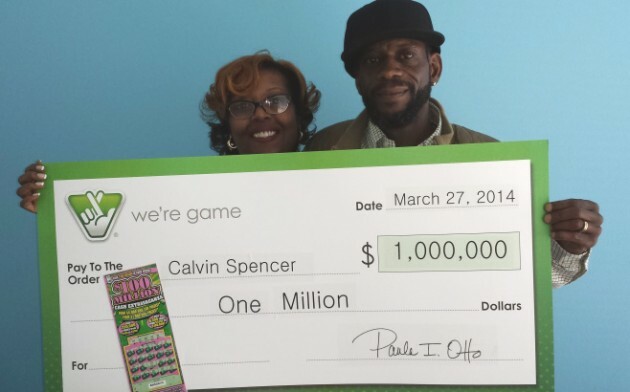 Virginia Lottery Virginia Lottery
Calvin reportedly told his wife:
Baby, we did it again!
The last jackpot was an annuity, which means the Spencers had the option to receive the full $1million over 30 years, or a lump sum of $681,000 in cash now.
They took the cash.
The Spencers are yet to reveal what they plan to spend their winnings on, but as they collected the last jackpot Calvin said "We're not finished yet."
This article was brought to you by Cadbury.
Well, that was unexpected. Still in the mood for more unusual antics? Try Cadbury Dairy Milk combined with Lu and Ritz crackers, unexpected but delicious. Available in shops now. #FreeTheJoy