WELCOME TO Throwback Tunes, DailyEdge.ie's series looking back at some classic Irish pop albums and asking: Do they still hold up in 2017?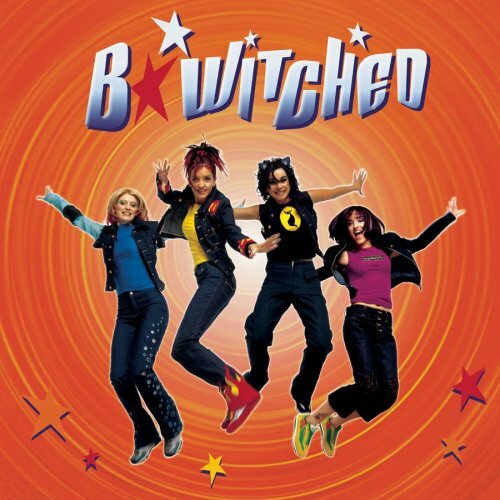 Amazon Amazon
In 1998, C'est La Vie was a worldwide hit for Irish girl band B*Witched, even reaching number nine on the US Billboard chart. Their self-titled debut album was also a huge success, despite critics saying B*Witched were a "knock off" of the Spice Girls. (Yeah, and?)
Confession time: This was the first album I ever purchased with my own money, and I'm excited to dig into it again. Have I forgotten any gems? Let's see.
1. Let's Go (The B*Witched Jig)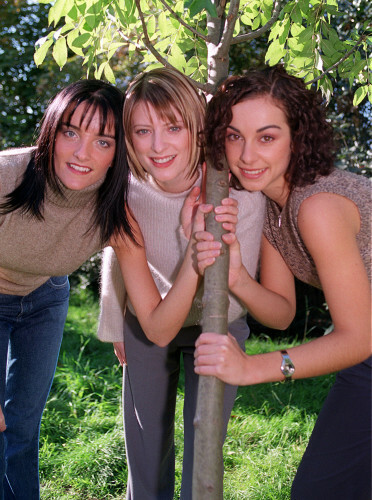 PA Archive / PA Images Three members of B*Witched and a tree. PA Archive / PA Images / PA Images
0:20 – 1998 was just four years after Riverdance (everything in Ireland should be dated BR – Before Riverdance, or AR – After Riverdance) so I can see what they were going for here at the start.
0:36 – All of a sudden, the mystical air is rent by a voice shouting "GRAB YER CAP, GRAB YER RUNNERS, LET'S GOOOOOOO!" Sorry, what? What?
1:10 – The cap and runners were obviously required for this terrible trad/trip hop hybrid that I'm sorry I ever heard. B*Witched, your jig is bizarre and terrible.
2. C'est La Vie
BwitchedVEVO / YouTube
0:03 – Have we ever figured out why she says "Some people say I look like me da"? Or why someone would respond "Are ya seeeeerious"?
0:16 – In fairness to them, nothing gets people on the dancefloor faster. B*Witched: "Some peo-" Everyone in Coppers: "AAAAAAAAAAAAAAAAH!"
2:02 – This is still the most fun. And the ad libs: GET A LOIFE. WHAT ARE YOU LOIKE. I FOIGHT LOIKE ME DA AS WELL.
2:20 – C'est La Vie is the reason many Irish people still remember their one two three two two threes. This song is keeping our culture alive.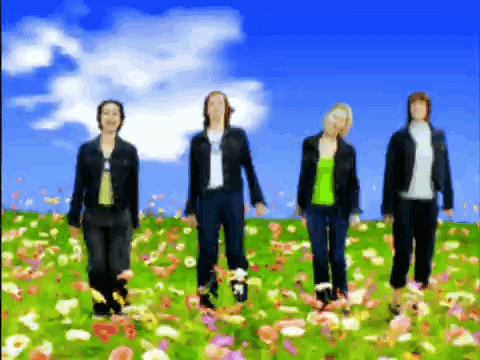 YouTube YouTube
3. Rev It Up
0:21 – I don't remember this at all. It sounds bad though!
1:19 – I am correct. I know they made harmless pop music aimed at kids, but this is so insipid it didn't even make an impression on seven-year-old me.
3:08 – B*Witched, it's track 3 and you've already lost me. You need to STEP IT UP.
4. To You I Belong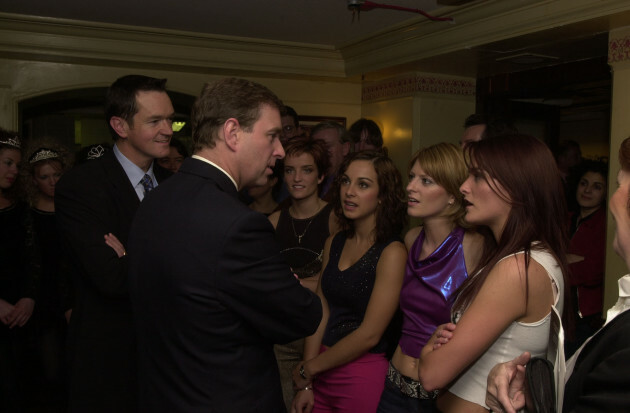 PA Archive / PA Images Everyone in this picture is unimpressed by the situation they find themselves in. PA Archive / PA Images / PA Images
0:10 – The opening bars of this sound like the background music you'd hear in a Chinese restaurant. But I'm willing to give it a try.
0:28 – "I cried for you when I hurt my hand." An oddly specific lyric, but OK.
1:01 – That's a great chorus. This was a Christmas single, but it is also their 2 Become 1. (Which I immediately went to listen to. It's far superior, obvs.)
1:59 – I can kind of understand why Celtic-inspired stuff doesn't really work in the Eurovision any more, because we were really shoving it down their throats in the 90s. There's only so much tin whistle a person can stand.
5. Rollercoaster
PA Archive / PA Images #Blessed to have an actual picture of B*Witched on a rollercoaster PA Archive / PA Images / PA Images
0:13 – This begins with what I can only imagine is B*Witched pretending to be on a rollercoaster, which is psychotic.
1:16 – If this wasn't used in a teen/tween movie (or the trailer for a teen/tween movie) then I will eat my hat. It's a perfect example of 2000s pop.
1:53 – But I'm not going to sit here and let them get away with stealing the bridge from Sgt Pepper's Lonely Hearts Club Band. The melody and some of the lyrics are veeeerrry similar. Have I uncovered a decades-old intellectual property issue?!

6. Blame It On The Weatherman
BwitchedVEVO / YouTube
0:05 – I'm so pumped for this! I used to sing it for my grandparents as a small child, which I'm sure they very much appreciated. I'm SURE.
0:24 – Shivers down my spine.
1:03 – I'm going to come out and say this: Blame It On The Weatherman is B*Witched's best song. It's GREAT! They obviously spent the money here.
3:15 – "The rain goes ooooonnnnn" bit with the harps is vaguely Enya, which was a great route for them to take. Imagine if every B*Witched song was as good as this? The pop world would be a different place.
7. We Four Girls
0:28 – OMFG what is this? WHAT IS THIS? It has such a 'Mel C after she went solo and chopped off her hair' vibe.
PA Archive / PA Images ICONIQUE. PA Archive / PA Images / PA Images
0:32 - Let me paint a picture for you: Keavy or Edele or whichever twin sang is trying to make her voice raspy over a 'rock' backing track that sounds like Miley Cyrus' early singles. It's… interesting?
0:43 – Oh no there's a whispery verse. I hate this so very much. I want to sue the person who wrote this.
PA Archive / PA Images PA Archive / PA Images / PA Images
2:22 – Very concerned for Keavy/Edele's vocal cords. Whatever is happening during the chorus is not natural. Have a Strepsil!
3:01 – That had to be one of the most annoying things I've heard in some time, and I listen to a lot of podcasts with American, nasally-voiced hosts.
8. Castles In The Air
EMPICS Entertainment B*Witched entering a gig by climbing down a net. Wow. EMPICS Entertainment
0:36 – And now we are back to our regularly scheduled programming. Zzzz.
1:06 – I've just realised that no one else sings but one twin? Or maybe the twins have similar singing voices? At least Ronan Keating let the other Boyz have a go, sometimes.
1:41 – False alarm: Another one has just started singing now. Maybe she shouldn't have. I've decided that I only want that one twin to ever sing.
4:12 – This is shite. NEXT.
9. Freak Out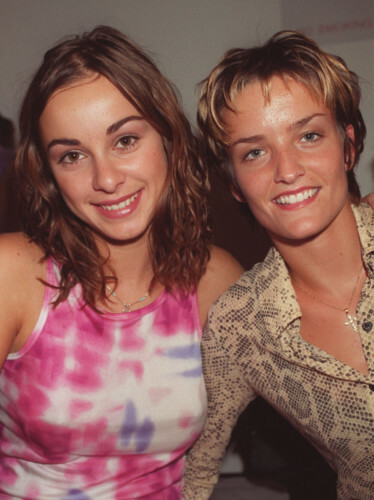 PA Archive / PA Images Babies! That hair was a choice. PA Archive / PA Images / PA Images
0:20 - Oh I am deeply enjoying this so far. It's the kind of Steps-esque disco pop which is always welcome in Casa Valerie.
1:03 – Who am I kidding? It's terrible.
1:50 - You know those CDs you got free with Smash Hits that had random remixes and B-sides on them? They'd say FREE ALBUM FEATURING 5IVE on the cover and you'd get all excited, only to discover an extended techno remix of Keep On Moving. This could sit comfortably on one of those CDs.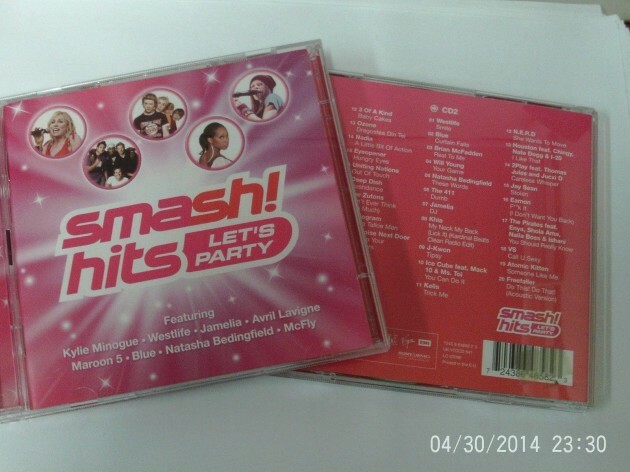 eBay eBay
2:12 – Jaysus it's over already. These gals are wasting no time.
10. Like The Rose
0:10 – More Chinese restaurant background music! And… dolphin noises?
1:08 – Ugh. UGH. This is basically a very bad Westlife ballad (were there any good Westlife ballads, says you).
2:23 – I can't explain to you how much panpipes annoy me. They are the beans of music, touching everything and infecting them with their disgusting juices.
11. Never Giving Up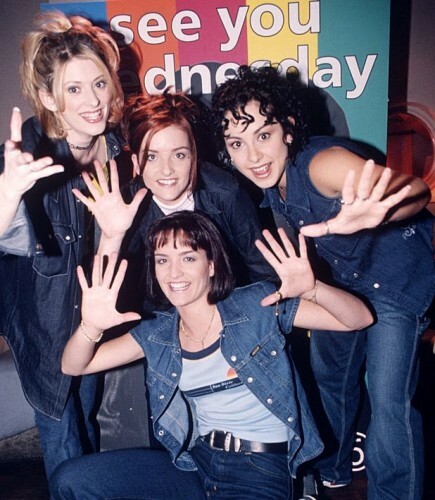 Pinterest Pinterest
0:12 – Cautiously optimistic about this one. There are no panpipes, for starters.
0:44 – OK, why is stalking and/or relentlessly pursuing someone who is uninterested in you such a common theme in 90s pop songs? Boyzone had it. Now this.
Azlyrics Azlyrics
1:36 – The worst thing is this is actually a catchy little song. They just had to pair it with lyrics about waiting outside someone's house.
3:03 – KEY CHANGE! Oh god, I'm bopping in spite of myself. You've got me, B*Witched, with your jaunty tunes about obsessive love!
12. Oh Mr Postman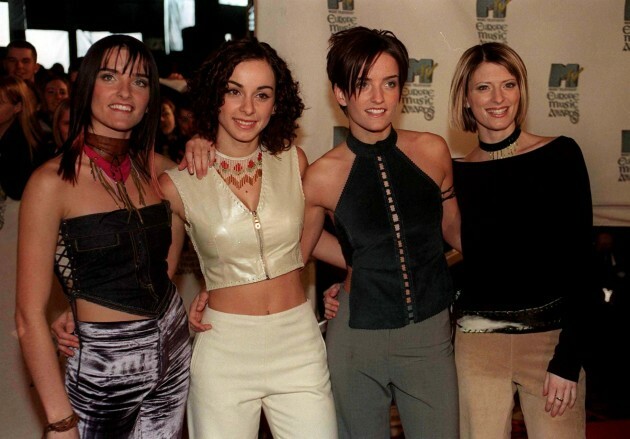 PA Archive / PA Images Great range of Going Out Tops. PA Archive / PA Images / PA Images
0:18 – They splashed out on some strings and a harpist for the closing track. Not what I was expecting for a song called Oh Mr Postman.
0:55 – Again, the lyrics are nonsensical but the tune is lovely? They might actually be ending on a high here.
2:46 – Hold up:
Oh Mr Postman, at last it's arrived
Here I have a letter, I know he's alive
So this song is about… a loved one she feared was dead. A dark turn. There was no indication that the man might be dead until this point. Is this a war ballad? A song set in a dystopian society where no one is safe? I need more information!
3:24 – Oh my god it ends with a robotic voice saying "Goodbye Mr Post-maaaaan." Like the voice at the end of Mr Blue Sky.
Overview
PA Archive / PA Images PA Archive / PA Images / PA Images
Let's be real: In the vein of most pop albums of the 90s, this is a lot of filler, very little killer. But I'm so glad I rediscovered Blame It On The Weatherman, which is their best work. Maybe I'll sing it to my granny again this weekend, for old times' sake.
DailyEdge is on Snapchat! Tap the button below to add!