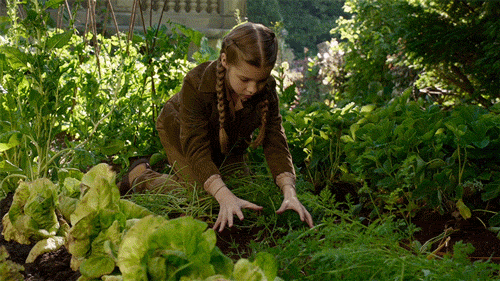 Giphy Giphy
TIM BURTON'S LATEST film Miss Peregrine's Home for Peculiar Children, based on the YA book of the same name, was released in cinemas yesterday.
For the most part, the film has gotten decent to middling reviews and currently has a respectable 62% rating on Rotten Tomatoes.
However, it has drawn criticism for the lack of diversity in the cast. With the exception of Samuel L. Jackson, who plays the film's chief villain, the cast is almost entirely white.
In an interview with Bustle, Tim Burton dismissed the film's lack of diversity with a rather clumsy analogy.
Things either call for things, or they don't. I remember back when I was a child watching The Brady Bunch and they started to get all politically correct. Like, OK, let's have an Asian child and a black. I used to get more offended by that than just… I grew up watching blaxploitation movies, right? And I said, that's great. I didn't go like, OK, there should be more white people in these movies.
Yeah… but that's not the same, is it?
The director was roundly criticised for his comments on Twitter with many calling him out for blaxploitation analogy.
Because what Burton doesn't seem to acknowledge is that blaxploitation movies were made in response to the lack of films starring black actors or aimed at black audiences.
Like, that's not really an excuse.
Some people have defended Burton's casting by pointing out that the story is technically set in 1940s Wales.
But t

his film features characters who, among other things, have beehives in their stomachs and can create liquid bubbles.
This is not a historical drama about what it was like to live in Wales in World War 2. It's a film about magic children. So that excuse doesn't really fly. (Particularly when the film does feature a black actor in the role of the villain.)
Plus Burton's record on matters of diversity speaks for itself.
Burton has directed a whopping 18 films and the only other film to feature a black actor in a prominent role was Batman in 1989. (Billy Dee Williams played Harvey Dent in that movie.)
Speaking on Burton's track record, Samuel L. Jackon told Bustle:
I had to go back in my head and go, how many black characters have been in Tim Burton movies? And I may have been the first, I don't know, or the most prominent in that particular way, but it happens the way it happens. I don't think it's any fault of his or his method of storytelling, it's just how it's played out. Tim's a really great guy.
Meanwhile actress Anika Noni Rose also weighed in on the controversy and shared an interview in which she called out Hollywood for not casting minority actors in fantasy/superhero films.
Every time we have a movie that takes place in the future with one person of colour I'm like, 'Really? We made it through all that but we couldn't quite make it to space?' Or you're watching a fantasy movie that didn't have room for people of colour – I'd like to ride a damn dragon! You know what I mean? I hope we get past that.
Take note, Tim Burton.
DailyEdge is on Snapchat! Tap the button below to add!