CAN YOU IMAGINE how ridiculous the person making this 911 call felt?
Boston firefighters had to be called in to rescue a tiny miniature horse, which had become stuck in small sinkhole at about 6am yesterday morning.
Here. Look.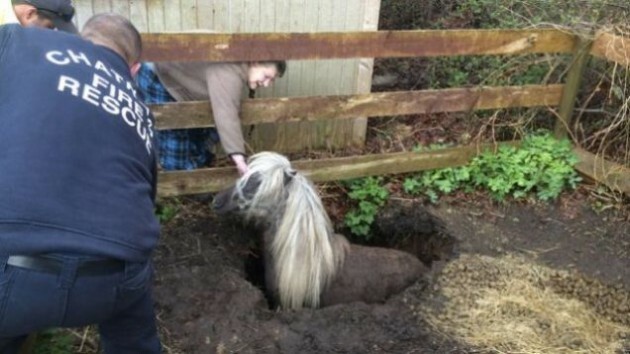 Chatham Fire Department Chatham Fire Department
It's believed that an old septic system or cesspool caved in, leaving the tiny horse in quite a pickle.
Firefighters had to build a mini-ramp to let the horse escape by itself.
CBS Boston reports that the animal was agitated, but unhurt. Thank god for that.
via Gawker