ALFRED 'ALFIE' DATE is Australia's oldest man, aged 109. So how does he spend his days?
Knitting little jumpers for little injured penguins, of course.
PINP PenguinFoundation PINP PenguinFoundation
The Philip Island Penguin Foundation put out a call last year looking for volunteers to knit jumpers to keep penguins rescued from oil spills warm, and to prevent them from trying to clean toxic oil from themselves. The penguins had a lucky escape from a spill in New Zealand, and the foundation–based off the coast of Southern Australia–asked knitting-fanatics to help them out with their recovery.
Alfie answered their call.
Screencap via dailytelegraph Screencap via dailytelegraph
He told Channel Nine News that he couldn't resist the plea, as he has been knitting for over 80 years.
The girls who used to work for me, they'll tell you I'm a sucker. I can't say no, it's a good way of getting along in life. You make friends all the time but you don't make a fool of yourself either.
The foundation were unaware of Date's status, but knew he was their oldest knitter by far. A spokesperson told ABC:
It's amazing and we feel quite privileged to have him dedicating his time and effort to the Penguin Foundation.
In a profile in the Telegraph last year, Alfie revealed that he began knitting for his seven children. He now has 20 grandchildren, and about the "same amount" of great grandchildren. His secret to a long life is just "waking up every morning", and of course, knitting.
But fellow knitters, don't get too excited. The foundation already have more jumpers than they'll ever need.
Check them out in action.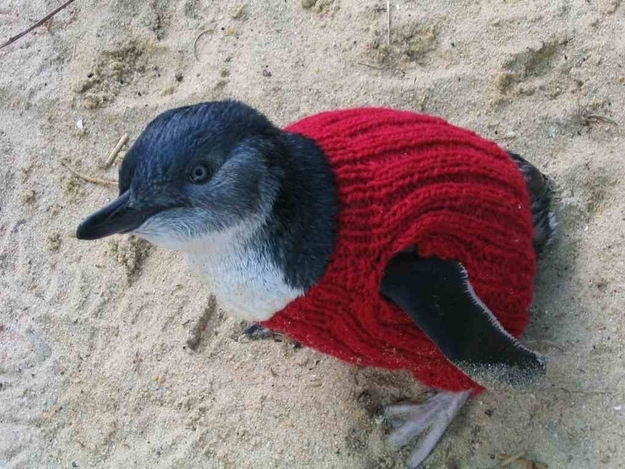 Phillip Island Nature Parks Phillip Island Nature Parks
:')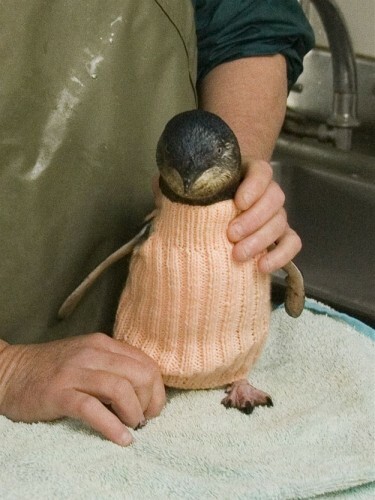 Phillip Island Nature Parks Phillip Island Nature Parks