SO TOM CRUISE has landed.
He's already made a stop at the Department of Foreign Affairs to collect his Certificate of Irish Heritage and is now winging his way to RTÉ to pre-record his Late Late Show interview with Ryan Tubridy.
But it's not all about Tom, what about these people whose day he's affecting?
1. Gemma was late for college
2. Rick O'Shea is choking in a cloud of perfume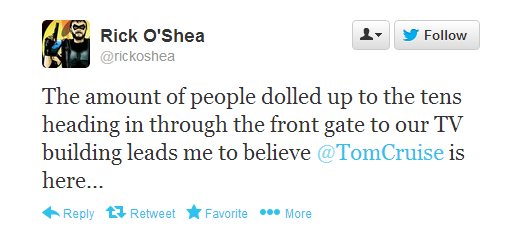 3. Eamon Gilmore has discovered that Tom Cruise is taller than him:
Just check out RTÉ journalist Sandra Hurley's pictorial evidence from the Department of Foreign Affairs:
Pics courtesy of Sandra Hurley
4. Paul is still waiting for his feed of pints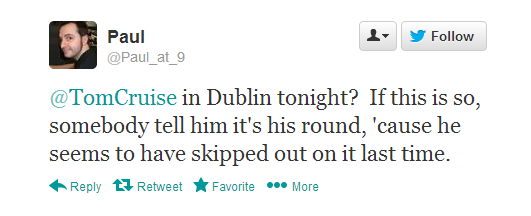 5. Comedian Andrew Stanley is in for a disappointment we fear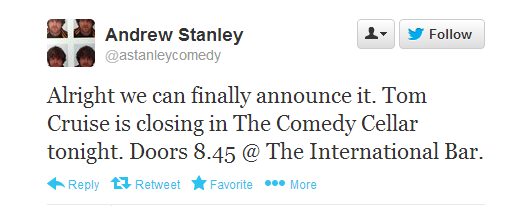 6. Lorraine and Ger have a long day ahead of them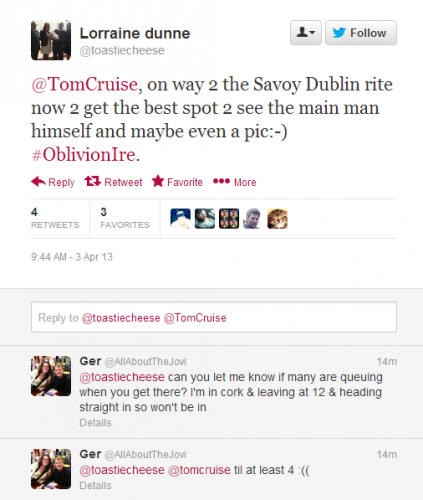 7. Ronan is haunted by that Far and Away accent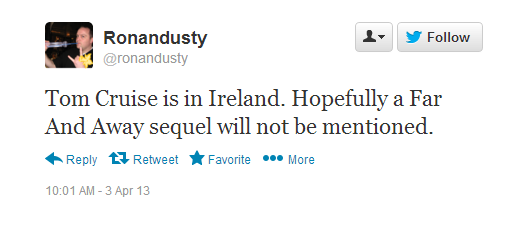 YouTube/MovieClips
TELL US YOU LIKE OUR HATS TOM!