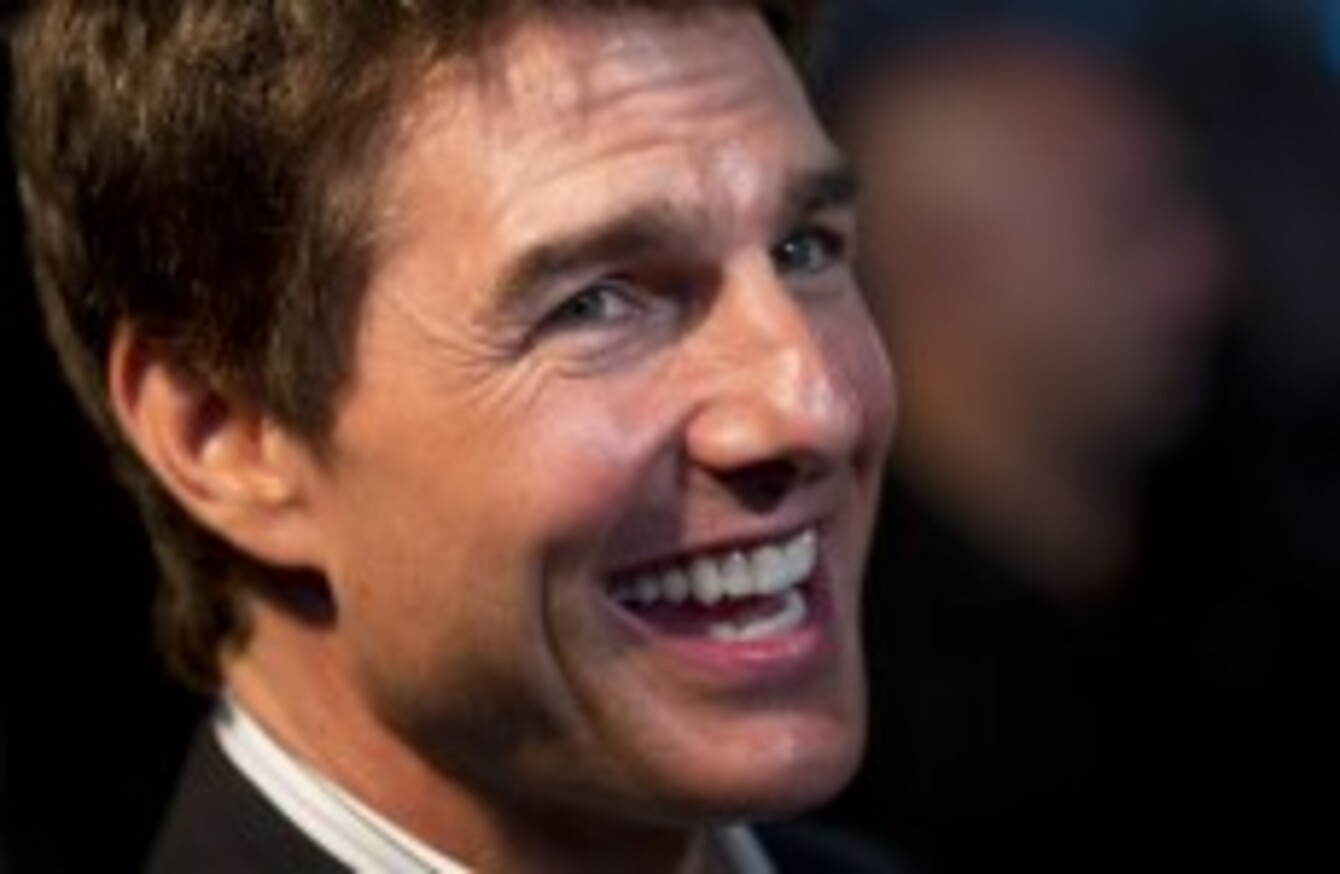 Image: Felipe Dana/AP/Press Association Images
Image: Felipe Dana/AP/Press Association Images
SO FIRST WE had Kate Middleton. And then Princes William and Harry.
And now Ireland is going after Hollywood.
Not content with our connection to King Daniel and the bona fide Irishness of Liam Neeson and Pierce Brosnan, we're claiming some Cruise ancestry.
According to research undertaken as part of The Gathering 2013, Tom Cruise is more Irish than we thought.
Universal Pictures said today:
Although the Hollywood actor can trace his roots to Kilteevan, Co. Roscommon through the Mapother family, new in-depth research has revealed that there is another branch of his family that lived in Co. Dublin, a definitive blood line.
Cruise will be in the capital on Wednesday for the premiere of his new movie Oblivion at the Savoy Cinema. He will also receive a Certificate of Irish Ancestry from the Department of Foreign Affairs.
How many Cruise families do you know in Ireland? Seriously, we're really curious so we've been examining the evidence.
Yes, we'll give The Gathering this one. He does look like every boy we went to college with circa 2005.
And this one. He could almost certainly be cast as a Maeve Binchy leading man here. Or fit in at Sunday Mass.
Ok, getting less cynical now. He looks like he could give Ruby some lessons.
No.