IT'S DIFFICULT TO believe that Tom Hanks and Meg Ryan only appeared in three films together, because in our hearts it feels like one hundred.
They are without a doubt romantic comedy's greatest ever partnership, so we were thrilled to hear that she'd gone to see him onstage in the Nora Ephron play Lucky Boy in New York.
Seeing the two of them together got us thinking, they should really make another movie together.
Here is why.
She genuinely likes him
It's obvious in this clip.
YouTube/afi
T'would bring a tear to your eye.
He genuinely likes her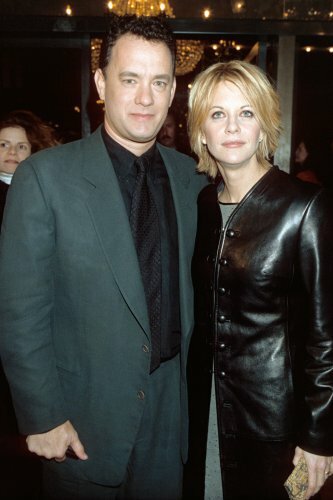 All Action/EMPICS Entertainment
Tom on Meg:  'Meg is very smart. I always feel as if I have to be on my toes around Meg. Honestly I don't think we've ever talked about the making of the movie, the three movies that we've made. We talk about things like paradigm shifts and [laughing] quasi great questions of philosophy. The most two actors can wrangle with.'
They're really good at acting like they hate each other
This is useful for any potential scenes of conflict in the new movie.
YouTube/chakynet
When they finally meet in Sleepless in Seattle it's magical
Tom Hanks does a really good 'WOW' face about 40 seconds in.  We need to see more of this 'WOW' face.
YouTube/movieclips
Tom is the ulimate charmer
(Check out Callie Torres in this scene Grey's Anatomy fans!)
YouTube/jakenfavre
We need to see more of him charming people and less of him wearing weird costumes.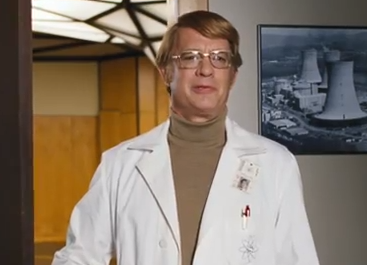 YouTube/movieclipsTRAILERS
They can talk about the  big stuff
YouTube/gumperman
They can also have a laugh
YouTube/movieclips
They have a really wide appeal
Even Seth Rogen loves them together. He'd be great in a film with them!
Skip to 1:40.
YouTube/FoxBroadcasting
And finally, because they just work
YouTube/A Lun
GET ON IT, HOLLYWOOD!