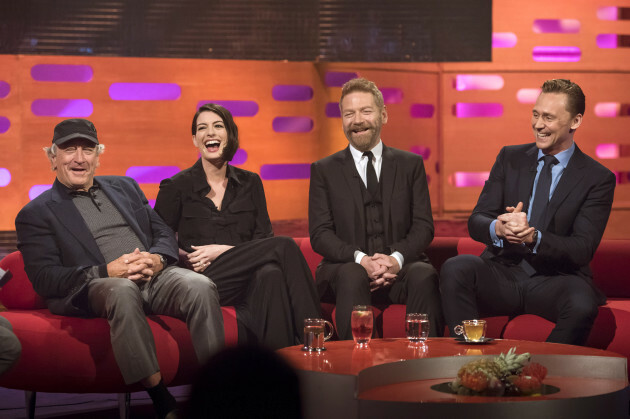 Matt Crossick / PA Wire Matt Crossick / PA Wire / PA Wire
GRAHAM NORTON pulled in some serious star power for last night's show - Anne Hathaway, Sir Kenneth Branagh, and Robert DeNiro were there. Robert De-bloody-Niro!
But one guest stole the show: The ever-charming British actor Tom Hiddleston, who did impressions not only of DeNiro (who was sitting, like, right there) but was brave enough to do Graham himself.
And it was scarily good.
The Graham Norton Show / YouTube
OK, the pointing. The 'SOOOoooOOO'. The 'YooUUUU'. Viewers were very impressed:
Hiddles isn't the only guest to try and tackle Graham's accent – our old pal Benedict Cumberbatch had a whack at it back in 2013…
BBC / YouTube
Absolutely no contest. Hiddleston for the win!