TOPSHOP HAS ANNOUNCED that its changing rooms are gender neutral after a trans customer was refused access to 'female' cubicles.
Trans artist Travis Alabanza was shopping in a Manchester branch of Topshop when they approached the changing rooms to try on some dresses.
There, they were refused entry and told to go downstairs to Topman – they tried to explain that they didn't feel comfortable trying on the dresses amongst men, but the staff were indifferent. They told Buzzfeed:
I said, "I'm not going to be safe down there. What do you want me to do?" and they just kind of shrugged.
I did think I could buy the dresses and take them home to try on, but I felt like, why am I doing this? My day instantly became politicised when all I wanted was a chill day shopping.
"I normally shop online for this reason," they said.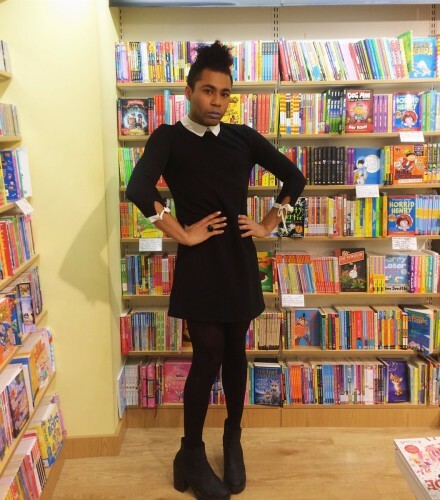 Twitter / travisalabanza Twitter / travisalabanza / travisalabanza
A spokesperson for Topshop said store policy states that changing rooms are gender neutral, but did not say when this policy was implemented.
Alabanza says staff don't appear to be aware of this, and pointed out that Urban Outfitters make it very clear that their changing rooms are for everyone:
They think Topshop needs to go beyond simply making a statement about gender neutral changing rooms:
[Topshop] clearly need to train staff about what it means to serve every kind of customer, how to advocate for us and respond against people who are phobic.
After seeing how common a problem this is, and how much it's accepted, and how much trans people have already altered so much of their daily lives just to exist… We just accept that you don't go shopping in public any more.
DailyEdge is on Instagram!