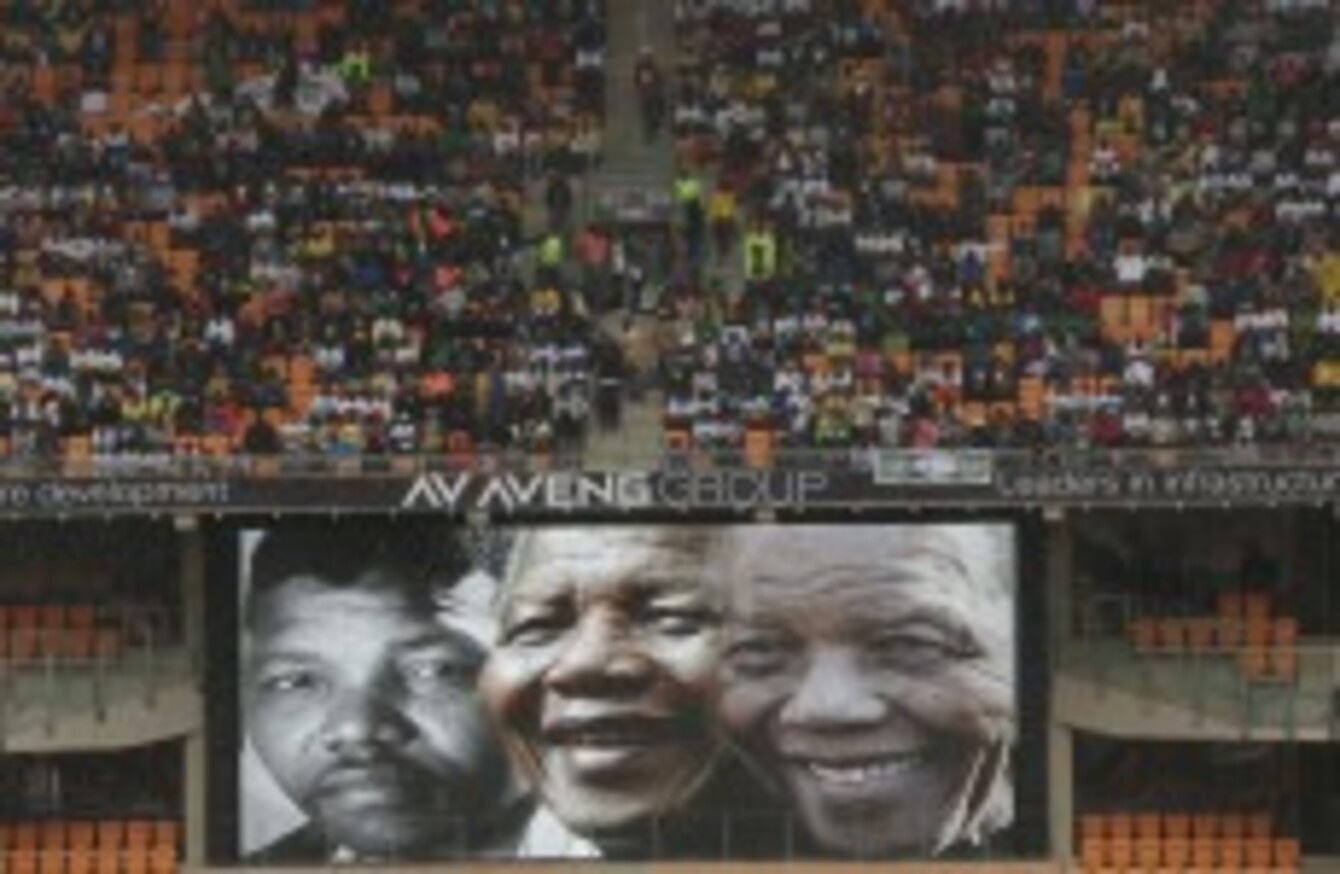 The scene at the stadium where the memorial took place
Image: AP/Press Association Images
The scene at the stadium where the memorial took place
Image: AP/Press Association Images
THE BLOODSHOT AND bleary eye of the world's media was turned to South Africa this morning for Nelson Mandela's memorial service.
It was an emotional occasion, as world leaders lined up to pay tribute to Mandela in front of a crowd of thousands.
So what music would you choose to accompany a montage of weeping South Africans? Perhaps some music from South Africa?
Or just Africa, by Toto:
Source: Dorsey Shaw
Unsurprisingly, the network has come under fire for their decision to bless the rains down in Africa:
via Uproxx