IT'S BEEN AN emotional day.
But it's done. The Eighth Amendment is gone.
Let's recap on some of the little moments that prove just how much this result meant.
1. When the directors of Together 4 Yes arrived at the RDS
Pure elation.
https://www.facebook.com/Together4yes/videos/2048046902184794/
2. Dr Boylan's arrival was emotional
3. After all the backlash he got for speaking up for a Yes vote, he's certainly a big hit today
4. As was Simon Harris
He truly deserved all the admiration he got today.
5. We mean, big hit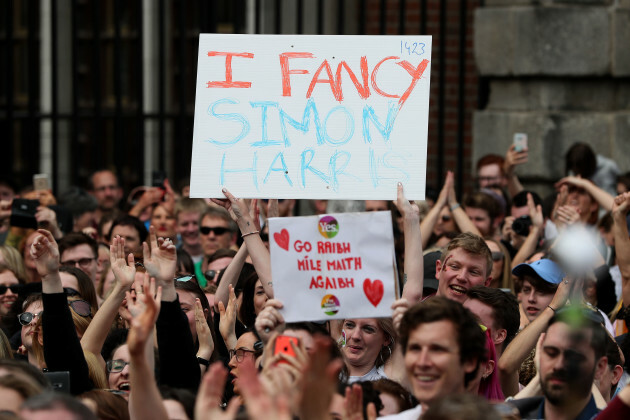 PA Wire / PA Images PA Wire / PA Images / PA Images
6. There were too many emotional moments at Dublin Castle to count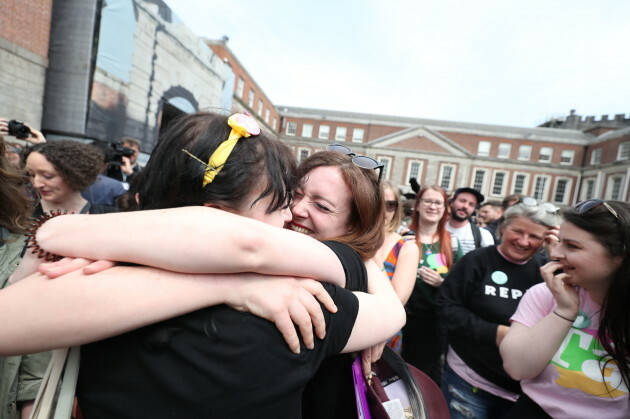 PA Wire / PA Images PA Wire / PA Images / PA Images
7. Like this one between Harris and Colm O'Gorman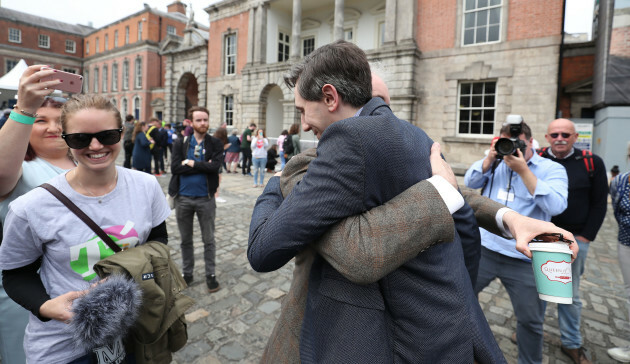 PA Wire / PA Images PA Wire / PA Images / PA Images
8. Frank Crummey's fan club was another well deserved moment of joy
Crummey has been campaigning for women's rights for decades.
9. Emotions were so, so high
10. The vibe was positive
11. Dublin Castle was singing
12. A lot
13. There were no celebrations on Richmond Street by Savita's mural. Just relief
14. The visuals of the results spoke for themselves
And gave us all hope.
15. Rural Ireland came through
16. Now all that's left to do, is celebrate
A dog has just been held up like Simba and people went mad. #8thRef pic.twitter.com/LcO01699Lz

— Richard Chambers🎙 (@newschambers) 26 May 2018
DailyEdge is on Instagram!