Kevin Simpson / Flickr Kevin Simpson / Flickr / Flickr
IT'S THAT TIME of year again!
Go to the shops on the way home, stock up on your bev of choice, prepare yourself to be absolutely sickened by the free hampers and vouchers flung at the wine-soaked audience, and play the now legendary DailyEdge.ie Toy Show Drinking Game.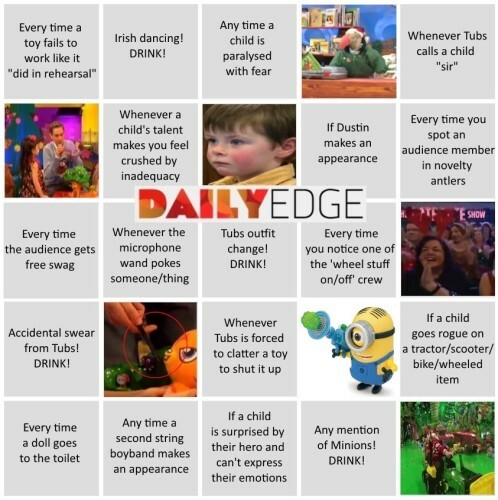 Don't feel like drinking? It also doubles as Toy Show bingo. Loser has to go and buy the rashers in the morning.
HAPPY TOY SHOW EVERYONE!