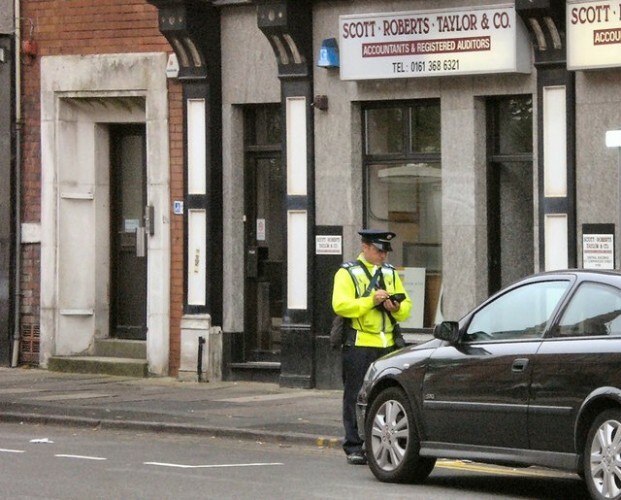 Geograph Geograph
ARE YOU WORRIED about running afoul of traffic wardens this festive season? Never fear! Just appeal to their Christmas spirit.
Writer Angie Sammons was walking through Liverpool earlier this week when she spotted this note carefully tacked on to the windscreen of a parked car:
It read:
Dear Mr/Ms Traffic Warden,
I will be at my car by 10.30am… Promise! Please do not book me, I had a Christmas pint with the lads and didn't want to drink and drive. Here is a packet of crisps on me! Happy Christmas!!
"If you are not the traffic warden please don't rob the crisps… Don't be that guy. No one likes that guy," the writer added.
Nice sentiment, but did it work? Well… Writing for Liverpool Confidential, Sammons says she found the man behind the letter soon after.
He informed her that the traffic wardens kept well away until 10.30am and left him the crisps too for good measure (maybe they knew he'd require a little beige food?).
Sound. 'Tis the season, after all…