WHEN GOOD ONLINE shopping goes bad it can be quite hilarious.
Scottish Twitter user @psychedelime discovered that this week, when she ordered a pair of red flares in size six from PrettyLittleThing.
They looked really good on the website, to be fair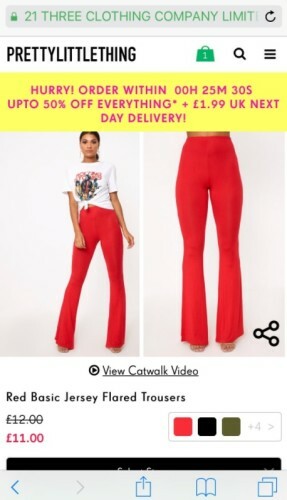 @psychedelime @psychedelime
In ultra-soft and comfortable jersey fabric, these simple but sleek flared trousers are essential for your wardrobe. Dress up with a pair of platforms for a 70s inspired look or down with some crisp white trainers to keep it cool and minimal.
It doesn't mention anything about length in there.
But when they arrived she discovered that length was very much an issue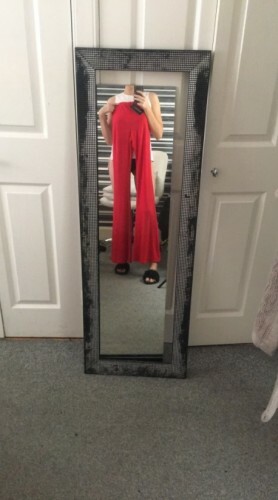 @psychedelime @psychedelime
Her tweet this weekend has gone viral – as she wondered if only Slenderman would be able to fit in the things
"av got flippers"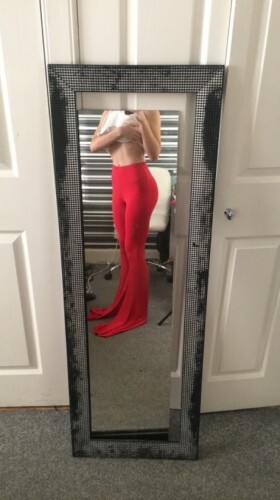 @psychedelime @psychedelime
People pointed out that they're probably supposed to be worn with heels
STILL.
Over 10,000 retweets later and nearly everyone on Twitter has enjoyed the visual – and are tagging in people they might work for
An army of smaller people could relate

@moi_cheree @moi_cheree
So many people have seen the pants now that they have a whole new market

@YouWnaSeeSumJaz @YouWnaSeeSumJaz
PrettyLittleThing haven't responded to the viral tweet, but sales of the pants might be through the roof thanks to the newfound market.
The most famous flares on the internet.
DailyEdge is on Instagram!