THERE'S NO DENYING that true crime documentaries are having a bit of a moment.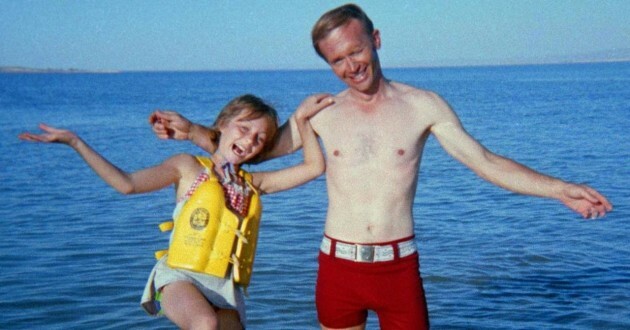 It seems like every month, Netflix dumps a whole new list of titles for us to binge and get invested in, with every group chat around the country blowing up with conspiracy theories and narration of the latest release.
But by now, if you're at all invested in the genre, you've probably burned your way through the entire list of available titles on Netflix and are looking for more.
While 2019 will see the release of some seriously binge-worthy series and documentaries, there are already tonnes of amazing options available elsewhere.
True crime wasn't invented by the crew behind Making A Murderer and these five titles all show that there are some thrilling options waiting in the archives to be binged.
Many of them are available to watch in full on YouTube. 
Here are five true crime documentaries that were released before we even knew who Steven Avery is.
1. Paradise Lost: The Child Murders at Robin Hood Hills
Cinedigm / YouTube
In May 1993, three teens were accused of the murders and sexual mutilation of three eight-year-old boys as part of a so-called satanic ritual in West Memphis.
This 1996 documentary tells their story and that of their trial where they became known as the West Memphis Three.
The documentary includes interviews with the victims' parents, the parents of the accused and the defendants themselves. 
2. Deliver Us From Evil
Movieclips Classic Trailers / YouTube
This documentary takes a closer look at some of the clerical abuses committed by Irish priest, Oliver O'Grady.
O'Grady admitted to having molested and raped around 25 children in Northern California between the late 1970s and early 1990s,
The Limerick-born priest served seven years in prison for his crimes and was later deported back to Ireland.
The documentary used interview footage with O'Grady from 2005 as well as videotaped depositions, interviews with activists, psychologists and lawyers.
It also suggests that the Catholic church was aware of the crimes O'Grady had committed and attempted to conceal them.
3. Aileen – The Life and Death Of a Serial Killer
ABC TV & iview / YouTube
This 2003 documentary tells the story of Aileen Wuornos who was convicted and sentenced to death for the murders of six men in the early 90s. 
The documentary shares footage of interviews with Aileen whose declining mental state lead to many questioning the decision to execute her.
The documentary is a follow-up to the 1992 documentary, Aileen Wuornos: The Selling of a Serial Killer.
In 2003, Aileen's story was told in the movie Monster where Charlize Theron played the role of the serial killer.
Aileen died by lethal injection in 2002.
4. The Thin Blue Line
Andrew Sayre / YouTube
The 1988 documentary depicts the story of Randall Dale Adams who was convicted and sentenced to death for a murder he didn't commit.
The film uses interview tapes about the investigation to help depict reenactments of the shooting of Robert Wood, a Dallas police officer.
It suggests that Adams was convicted despite an overwhelming amount of evidence because the only other suspect, David Ray Harris, was a juvenile at the time and would have been unable to be sentenced with the death penalty.
5. Crazy Love 
Movieclips Classic Trailers / YouTube
And finally, this 2007 documentary tells the twisted love story between New York City attorney Burt Pugach and his girlfriend Linda Riss.
Pugach began dating Riss, who was ten years his junior, in 1959, however, Riss ended the relationship when she found out he already had a wife and daughter.
Some years later, when he heard Linda was engaged to be married to someone else, Burt hired three assailants to attack her. They threw lye in her face leaving her blind in one eye and with permanent scarring to her face.
Burt was convicted of the attack and spent 14 years in prison.
After his release, Burt and Linda were married – the documentary tells their story.
DailyEdge is on Instagram!