WHAT'S WITH ALL the amazing TV lately? It's been gripping show after gripping show, but now that HBO's True Detective has wrapped up, it's back to Two and a Half Men reruns and our old, well-worn box sets.
But don't give up yet! Entertainment is out there.
Here are some of the most-talked about TV shows of the past few months, and some others that may just fill the void of their absence.
If you liked True Detective, you should try… Twin Peaks
HBO's smash True Detective has invited many comparisons to nineties detective show Twin Peaks, created by oddball genius David Lynch.
Facebook / True Detective Woody Harrelson and Matthew McConaughey as Martin Hart and Rust Cohle in True Detective Facebook / True Detective / True Detective
The show follows similar themes to True Detective – a young woman's murder rocks a small town, and there are heavy signs of an occult/supernatural element to the killing. You'll find your Rust Cohle in the preternaturally cheerful Special Agent Dale Cooper, who also spouts strange philosophies and sees visions that give him clues about the crime.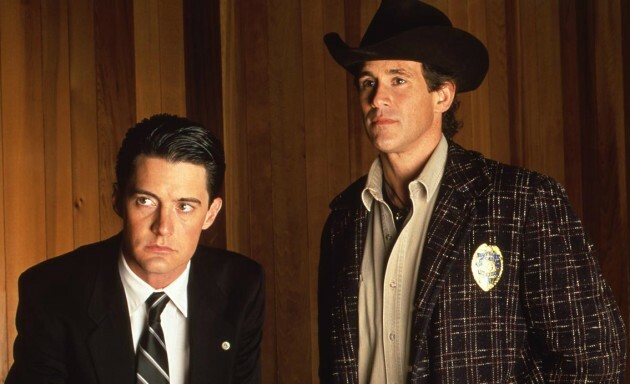 Twin Peaks Wikia Kyle MacLachlan and Michael Ontkean as Special Agent Dale Cooper and Sheriff Harry S Truman in Twin Peaks Twin Peaks Wikia
Alternatively, you could give either of the creepy Danish programmes The Killing or The Bridge a go – they're both on Netflix.
If you liked Sherlock, you should try… Luther
Are you pining for Benedict Cumberbatch's flippy-haired Sherlock? Then you'll just love BBC's other hunky detective, Luther.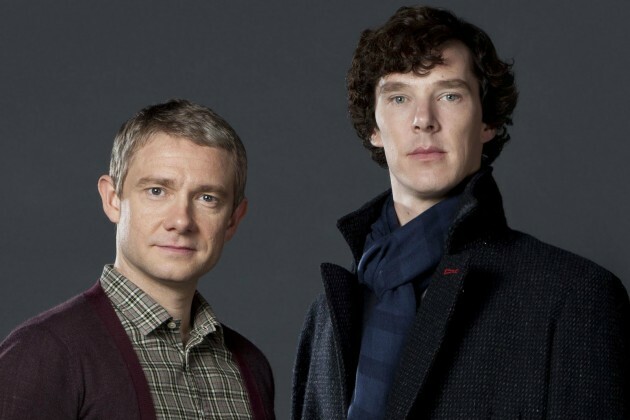 BenedictCumberbatch.co.uk Martin Freeman and Benedict Cumberbatch in Sherlock BenedictCumberbatch.co.uk
The series of the same name concluded its third and final season last July, but you can catch it on Netflix. It features the marvellous Idris Elba as a gifted but obsessive detective, who will stop at nothing to catch the criminal. Sound familiar?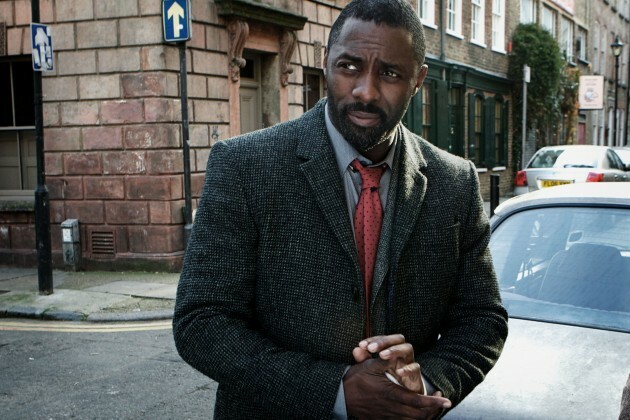 Kerry Brown Idris Elba as Luther Kerry Brown
Alternatively, it's time to start watching (or re-watching) House – Hugh Laurie's curmudgeonly doctor was hugely inspired by Arthur Conan Doyle's detective.
If you liked House of Cards, you should try… The Americans
House of Cards told the story of corruption inside the White House – The Americans takes at look at the outside forces that threatened the US during the Cold War in the 1980s.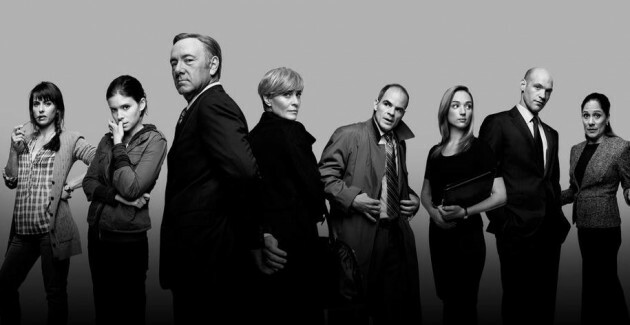 Netflix Netflix
The show is centred on Elizabeth and Philip Jennings, two Russian KGB agents posing as an American couple living in Washington DC. It was created by a former CIA officer, Joe Weisberg, and based on some real-life stories from his days as a spy.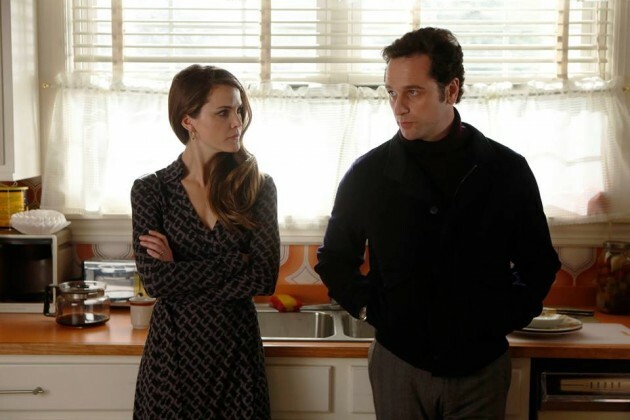 Facebook / The Americans Keri Russell and Matthew Rhys in The Americans Facebook / The Americans / The Americans
If that doesn't float your boat, you can always go back and re-watch The West Wing in its entirety. That's 88 episodes. Eighty-eight.
If you liked Orange is the New Black, you should try… Nurse Jackie
Orange is the New Black follows the trials and tribulations of the inmates of a women's prison, and Nurse Jackie is set in a similarly crowded, suffocating place – a hospital emergency room.
Edie Falco stars as Jackie Peyton, a nurse harbouring a secret pill addiction that helps her survive the mania of her job.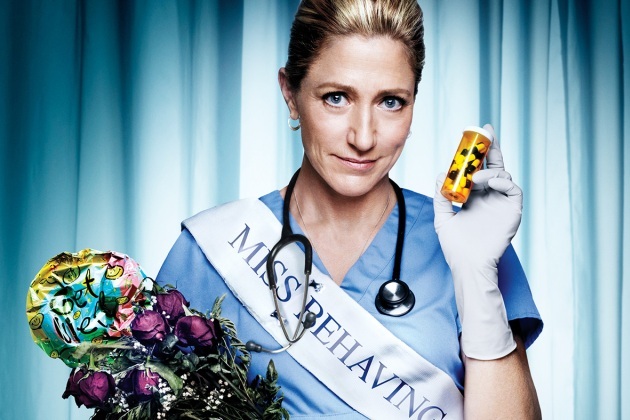 Podbean Podbean
If you haven't seen OITNB writer Jenji Kohan's previous offering, Weeds, you should check that out too.
If you liked Breaking Bad, you should try… Hannibal
Based on Thomas Harris' novel Red Dragon, Hannibal isn't for the faint-hearted, but then again, neither was Breaking Bad.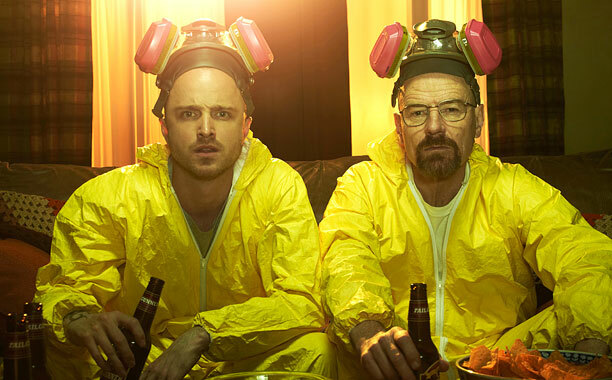 Frank Ockenfels / AMC Frank Ockenfels / AMC / AMC
It operates under the same idea that if the audience DIDN'T know Walt was a crystal meth kingpin, they'd never suspect it – this Hannibal Lecter is a cheery psychologist and foodie, helping FBI agent Will Graham with his investigations of gruesome serial murders.
He's also a cannibalistic serial killer himself in his spare time. Grim.
The stylish, critically-acclaimed show is only on its second season, so get in on it now and enjoy the wild ride until Hannibal is inevitably found out.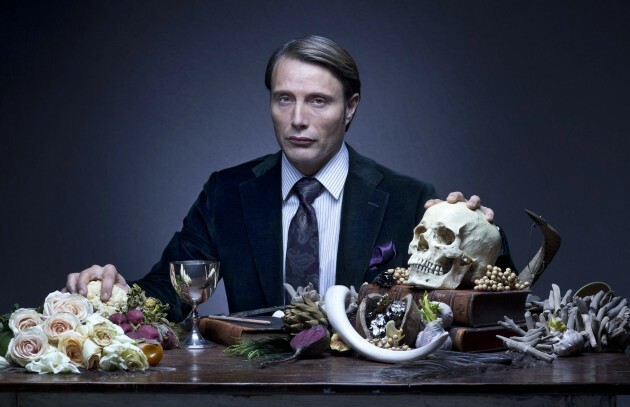 Fanpop Mads Mikkelsen as Hannibal. Fanpop
If you're STILL not satisfied, try Dexter – another show about a man hiding his dirty deeds under the guise of normalcy.
And if you've seen all these, go watch The Sopranos or The Wire again. Just do it.