JUST HOURS AFTER declaring his use of social media to be "modern day presidential," President Donald Trump has truly outdone himself and posted his most bizarre tweet yet. (And this man once tweeted the word "covfefe" and left it up for hours on end with no explanation.)
This afternoon, Trump shared a short video from his stint on Wrestlemania, which was altered to make it appear as though he was bodyslamming a man with a CNN logo for a head.
#FRAUDNEWSCNN," he wrote. "#FNN"
Because nothing says, "I'm calm, cool and collected" like a video of you physically assaulting a news organisation.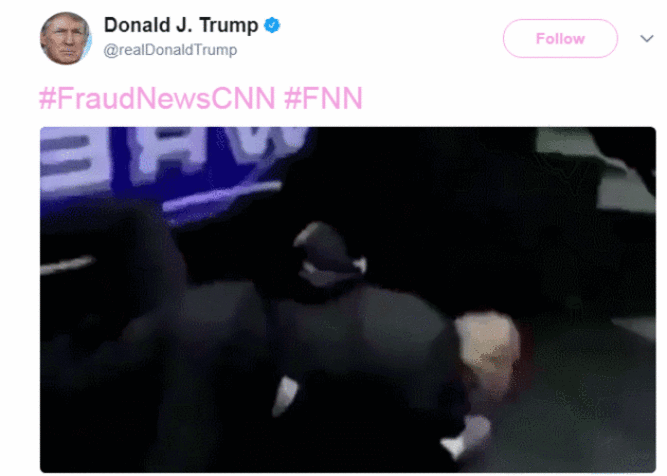 Donald Trump / Twitter Donald Trump / Twitter / Twitter
There are no words.
If you can't see the video, click here
The whole thing has left people pretty speechless.
CNN responded by quoting the Deputy Press Secretary Sarah Huckabee Sanders who asserted earlier this week that President Trump has never "promoted or encouraged violence".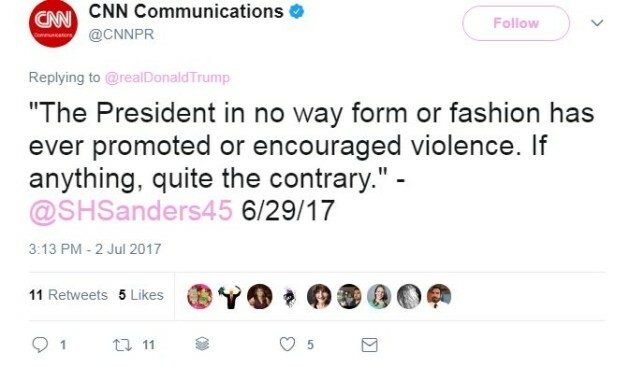 Twitter Twitter
We have a few questions:
Who exactly made this graphic for Trump?
Would "President Donald Trump's Personal Graphic Designer" be the most depressing job ever?
Does Trump know what a GIF is?
Does Trump not see the irony of posting a video of himself on WWE to call CNN "fake"?
How did a man who once appeared on Wrestlemania become President in the first place?
Is God just laughing at us now?
*sigh*
DailyEdge is on Snapchat! Tap the button below to add!