IF THERE'S ONE thing most commuters can agree on, it's that there is nothing worse than a stranger trying to chat to you.
It is very seldom to find yourself sitting on the bus or Luas and think, "You know what I would love right now? To make small talk with a stranger."
Commute time is quiet time. It's a time to be alone with your thoughts/apps/podcasts.
In London, however, there are some sadists trying to encourage people to talk to each other on the Tube
Tube Chat is an initiative aimed at getting Londoners to chat to each other. Essentially, you wear a badge saying, "Tube chat?" and that's how people know you're game.
Londoners aren't one bit impressed with it.
There are so many nightmare scenarios!
While others pointed out that this badge would probably do a hell of a lot better.
Amidst all the cynicism, however, some have been pointing out that it could actually serve a purpose beyond encouraging bad small talk.
It could actually help people who do really need someone to talk to.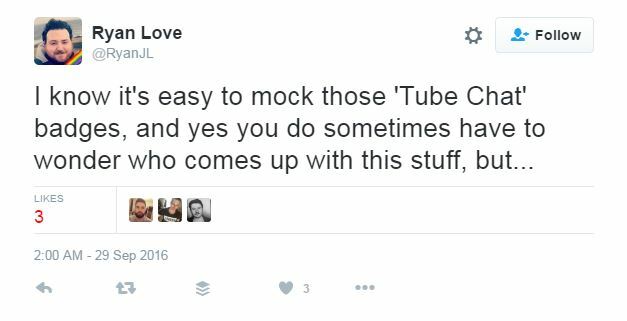 amy amy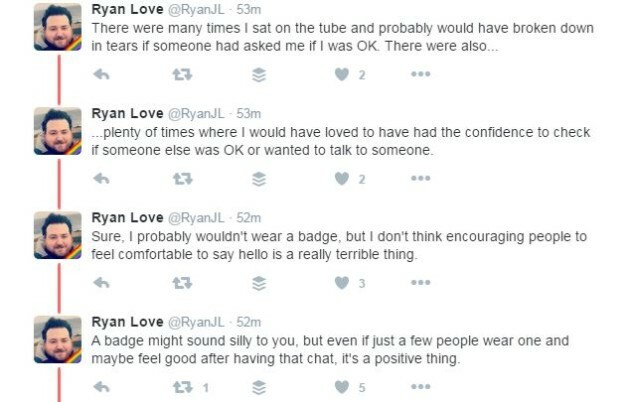 Ryan Love / Twitter Ryan Love / Twitter / Twitter
Nonetheless, we don't think it's going to take off…
*pretends to read something on phone to avoid making eye contact*
DailyEdge is on Snapchat! Tap the button below to add!