DailyEdge.ie rounds up the TV shows that you'll be tweeting about tonight and talking about tomorrow.
The Insider: Reggie Yates (Virgin Media Two, 9pm)
This is the first in a two-part documentary series in which Reggie immerses himself in the lives of the convicts held behind bars in Bexar County Jail in Texas. With one-quarter of the inmates suffering from mental health issues, Reggie seeks to discuss more than the crimes that led them to jail, but the illnesses they struggle with on a daily basis, and the guards responsible for their welfare.
Home Rescue (RTÉ One, 8.30pm)
A family in Meath need help transforming their three-bed home into a space where day-to-day life isn't a constant battle for space. Peter Finn, Roisin Murphy and the team work their magic, but will the transformation be enough?
My Big Day: Home or Away (RTÉ 2, 10.10pm)
Will Kate Browne and Peter Twomey, a couple who are set to wed, decide to tie the knot in Ireland or go international for their big day? Wedding planners, Tara Fay and Bruce Russell, are on hand to help; one of whom highlights the merits of a wedding abroad while the other pushes for a wedding at home. Who will win out?

Everyone is talking about… Robert Sheehan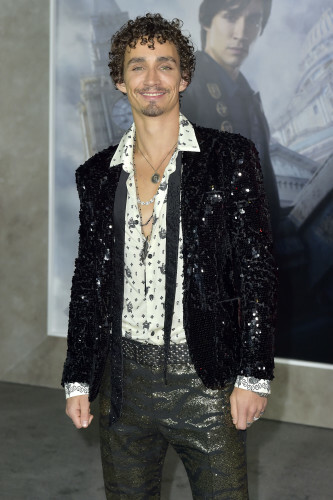 Dave Starbuck / Geisler-Fotopress Dave Starbuck / Geisler-Fotopress / Geisler-Fotopress
In case you hadn't heard, Robert Sheehan is starring in an upcoming Netflix series about a group of siblings with special powers.
The Umbrella Academy, which will be available for your viewing pleasure from February 15, sees Robert play Klaus, a character that has – wait for it – the ability to communicate with the dead, the ability to possess people and the ability to move things with his mind, also known as telekenesis.
And if you were a fan of E4′s Misfits back in the day, alarms bells may be starting to ring for you.
But while Robert has told RTÉ that his Misfits character, Nathan, is only mildly similar to Klaus, that hasn't stopped Twitter joining the dots.
Wait hold the fucking phone ROBERT SHEEHAN IS KLAUS?! NATHAN FROM MISFITS IS KLAUS?! FUCK. ME. I knew about Ellen Page but not Robert Sheehan!

— quincy de hohoho (@tevinternet) December 7, 2018

Or flick over for…
I'll Get This (BBC Two, 1opm) A group of celebs go for dinner, and try to snake out of paying.
The Apprentice: (BBC One, 10.45pm) An in-depth look at the final five candidates.
Celebrity Antiques Road Trip (BBC Two, 7pm) If you like antiques and you like celebrities, you'll like this.
Masterchef: The Professionals (BBC Two, 10pm) Fancy chefs and fancy dishes.
DailyEdge is on Instagram!