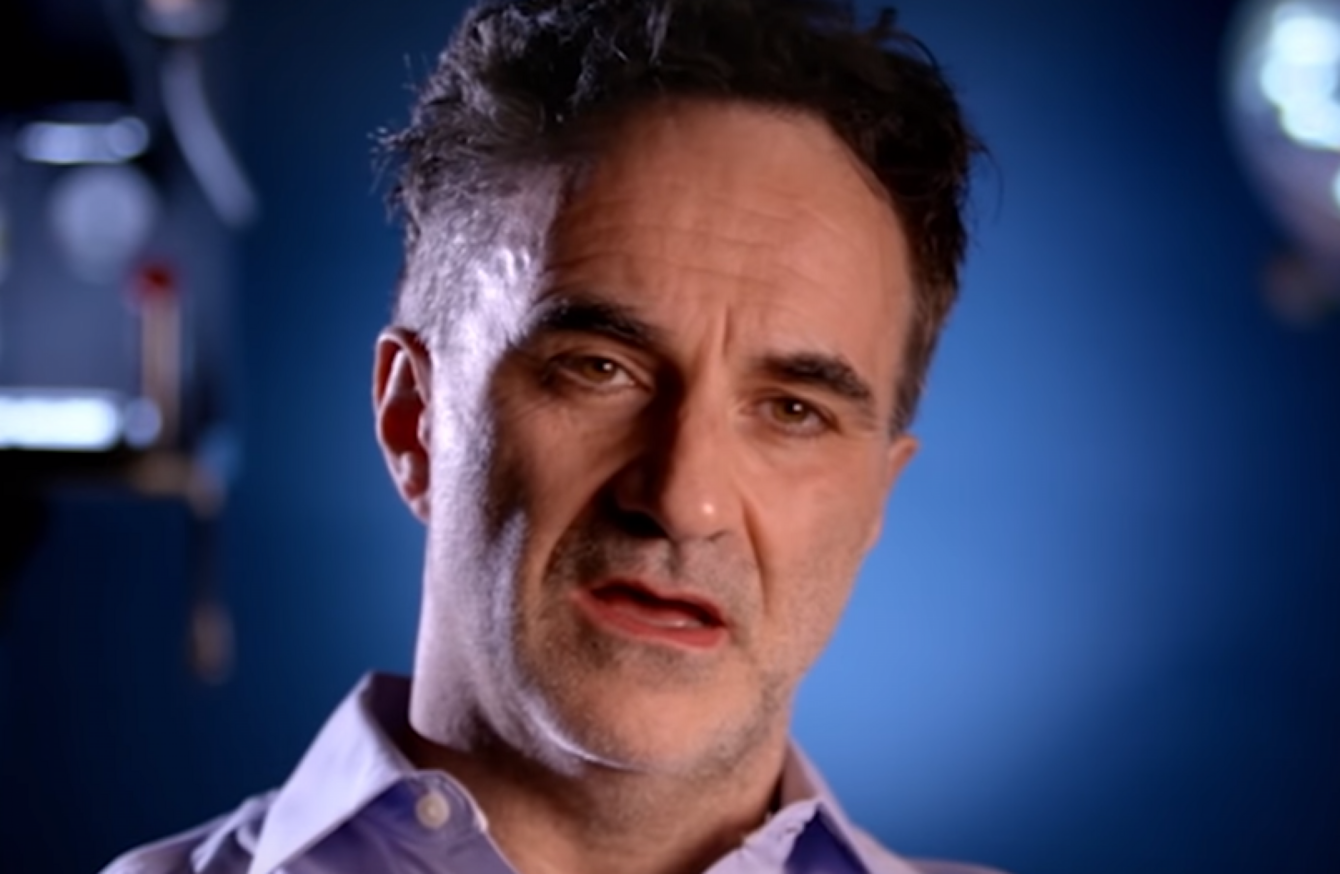 Image: YouTube/Channel 4
Image: YouTube/Channel 4
DailyEdge.ie rounds up the TV shows that you'll be tweeting about tonight and talking about tomorrow.
The Supervet (More 4, 6.55pm)
Noel Fitzpatrick meets a dachshund with a deformed foot, a lab that needs a hip replacement and a shih-tzu with an extraordinary walk. Will he be up to the challenge? And, more poignantly, will the owners be able to make some very important decisions? 
Don't Look Back in Anger (Virgin Media One, 7.30pm)
It mightn't feel like it, but it's been eight years since we rang in 2010. Eight years, people. And this show is going to remind you just how much went on in the year that brought us Black Swan, Katy Perry's California Gurls and Lady Gaga's meat dress, with focus on the biggest headlines and milestone moments.
Billionaire B&B (RTÉ 2, 9.30pm)
If you're fascinated by how the other half live, this new series is for you. Drogheda actress and writer Yasmine Akram jets off to Los Angeles in order to get a handle on how and where the wealthy in society splash their cash. The first episode sees Yasmine get her foot in the door of A-listers' rental homes.
Everyone is talking about… Miley Cyrus

Yesterday, rumours abound that Miley would be starring in an upcoming episode of Black Mirror, but with the show's producers and the star herself remaining tight-lipped, a question mark hung over the reports.
It is, however, now official.
Speaking to Howard Stern, Miley said she was really proud of her role in the show.
Explaining that she was filming abroad when she lost her home to the California wildfires, she said: "There's a lot of dimension to it, and actually it was while the devastation of Malibu was happening."
It was a really weird learning experience for me because I was so far from home and the show is already really dark, and it's already kind of eerie when you're there the whole time.
"But I learned a lot about myself, and I think I was able to use that and put that into it," she added.
Or flick over for…
The Inbetweeners (Channel 4, 10pm) The four boyos wreak havoc as Will coordinates the school's Duke of Edinburgh award scheme.
Gogglebox (Channel 4, 11pm) People on your telly watching people on their telly.
An Idiot Abroad (Sky One, 11pm) He's an idiot, and he's abroad.
Billy Connolly's Ultimate World Tour (UTV, 9pm) Billy looks back on 25 years of tavelogues.
DailyEdge is on Instagram!