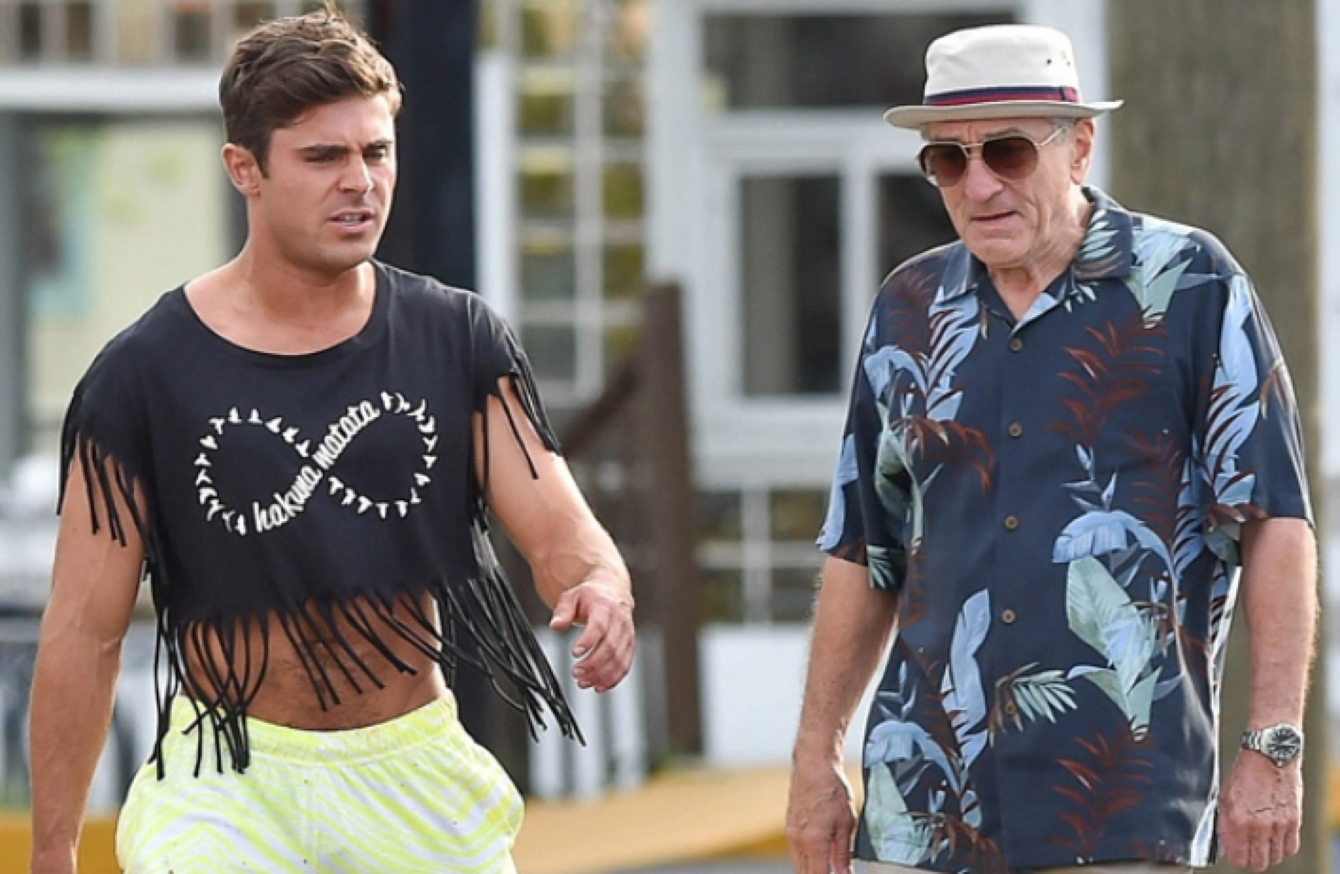 DAILYEDGE.IE ROUNDS UP the TV shows that you'll be tweeting about tonight and talking about tomorrow.
Dirty Grandpa (Channel 4, 9pm)
If you want to see one of the more unlikely movie pairings in Hollywood history, opt for this tonight. Robert De Niro and Zac Efron star opposite each other in this 2016 comedy, which sees a chill grandpa and his much less chilled grandson embark on a road trip together.
The Ray D'Arcy Show (RTÉ One, 9.50)
Ray will be chatting to Theo Ford – an Irish adult film star, who will talk about growing up in Waterford as part of a Quaker family, how he ended up becoming one of the busiest performers in gay porn, and what it's like to work in the adult entertainment industry.
Through the Keyhole (3e, 9pm)
If you are as enthralled by the wonder that is Chris Kamara as we are, tonight's episode is definitely for you. Chris will be joining Paddy McGuinness, Catherine Tyldesley and, of course, Keith Lemon on the show that lets us have a nose around celebrity homes.
Everyone's talking about… Allison Mack
The Smallville actress has been arrested in connection with a sex trafficking cult called Nxivm.
According to reports, the 35-year-old star has pleaded not guilty to the charges which include sex trafficking and conspiracy, but has not been released on bail.
Allison, who played Chloe Sullivan on the hit CW series for 10 seasons, will return to court next Friday.
Or flick over for…
Monster's, Inc. (RTE One, 6.35pm) Good clean fun for all the family, sure.
Britain's Got Talent (TV3, 9.20pm) There are bound to be a few laughs to be had here.
Weird Wonders of the World (RTÉ 2, 7.20pm) Chris Packham is going to fill us in on so many secrets of the natural world.
The Recruit (BBC One, 11.50pm) Think Colin Farrell circa 2003.
DailyEdge is on Instagram!