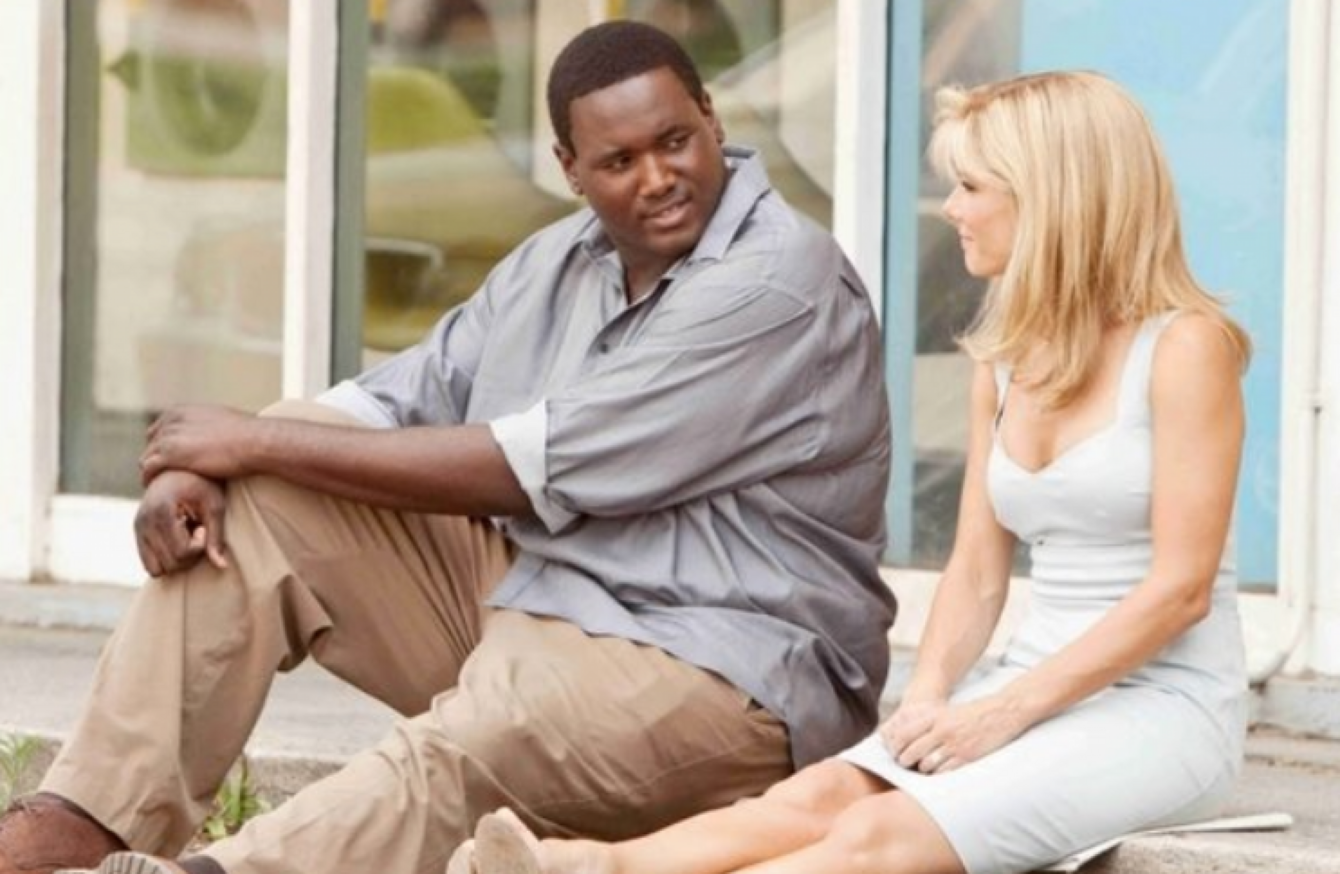 DailyEdge.ie rounds up the TV shows that you'll be tweeting about tonight and talking about tomorrow.
The Blind Side (TV3, 9pm)
In a role which secured her an Oscar, a Golden Globe and a Screen Actor's Guild Award, Sandra Bullock plays Leigh Anne Tuohy, who offers her home and support to 17-year-old Michael Oher. With the help of Leigh Anne, Michael turns his life around and goes on to become an American football player.
Online Doctors Uncovered – Panaroma (BBC One, 8.30pm)
Journalist and GP Faye Kirkland leads an undercover report on the sinister side of online medicine. Speaking with families who have lost loved ones who sought medical assistance online, Dr Kirkland shines a light on the dangers of online consultation and prescriptions.
Who Is America? (Channel 4, 10pm)
Episode 4 of the acclaimed series, Sacha Baron Cohen continues his undercover reporting on the current political climate in the US. You'll be watching between your fingers and with your jaw on the floor, but you'll be glad you did.
Everyone's talking about… Khloé Kardashian's lips on last night's KUWTK episode
If you didn't catch last night's season premiere of Keeping Up With The Kardashians, you may not know that Khloé's lip were… ahem… a little more pronounced than usual.
And in order to counteract the backlash she anticipated getting, the mother-of-one took to Instagram to request a little understanding.
You see, Khloé's lips were only massive because she was pregnant. Yep, that's it.
And Twitter was rolling in the aisles over Khloé's public service announcement.
In other words, no one was buying it.
Khloe said her lips look crazy on KUWTK because of her pregnancy. Girl, don't shit happen to your lips during a damn pregnancy. Tf.

— Vanilla Ice (@WhitegirlBo_Obs) August 5, 2018
Has anyone ever had "pregnancy lips"... I just want to know what Khloe is talking about...

— .Sandy. (@xosandyk) August 5, 2018
Khloe's fake duck lips stole that entire scene😂😂😂. I don't even remember what was said all I remember is the shady cameraman zooming into her face and the lip! The lips. #waitforit pic.twitter.com/1Z0bpSjGWG

— Shar Mack (@Sharmacky) August 1, 2018
Or flick over for…
Love Island Australia (3e, 9.30pm) You know what to do if you've yet to return to normal life.
Gogglebox (E4, 11.55pm) Time to watch people on your telly watching people on their telly.
Paul O'Grady: For the Love of Dogs (TV3, 8pm) Tom Hardy and Paul O'Grady talk dogs.
Reeling in the Years (RTÉ One, 6.30pm) It's 1963 and the Beatles are playing in Ireland.
DailyEdge is on Instagram!