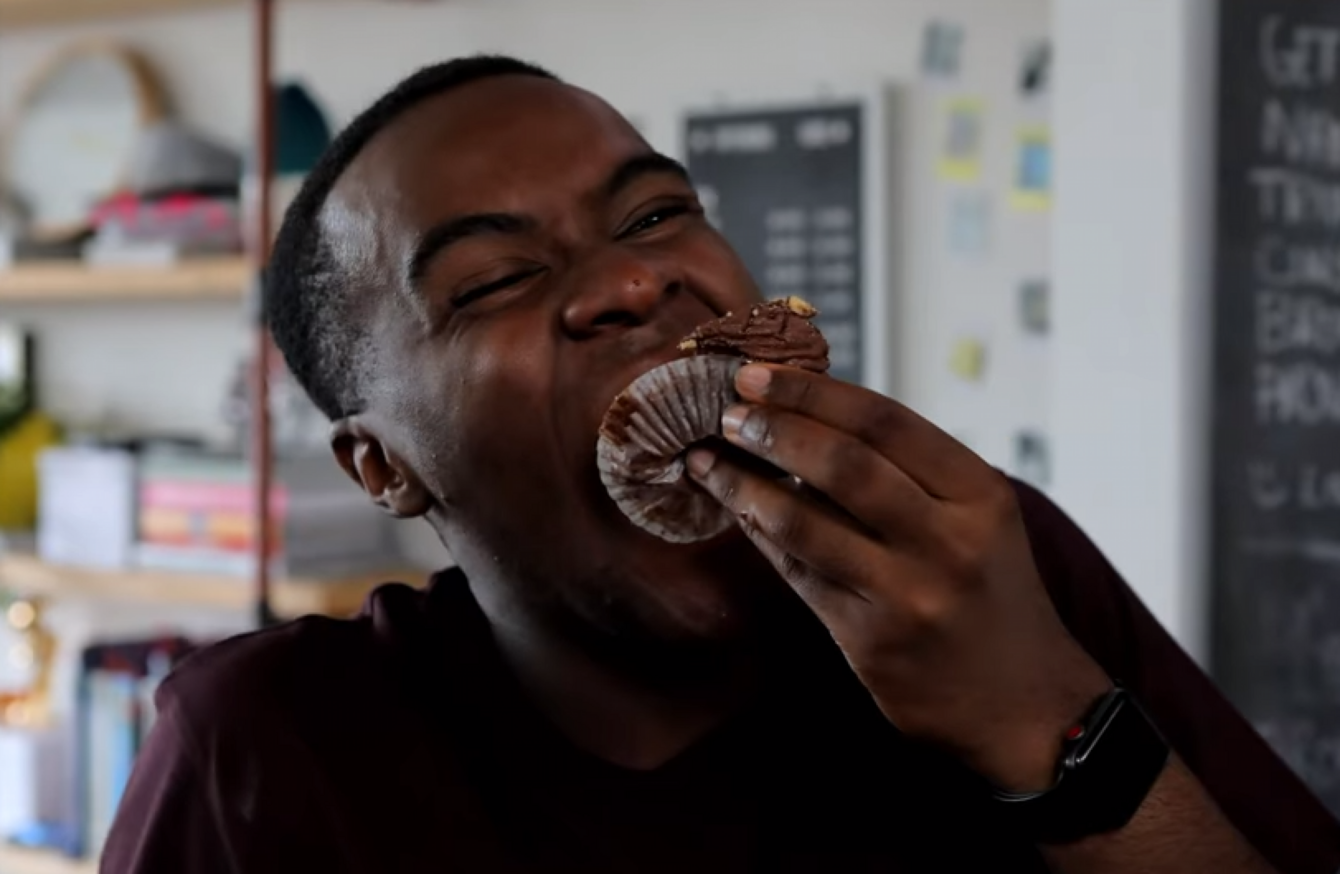 Image: Channel 4
Image: Channel 4
DailyEdge.ie rounds up the TV shows that you'll be tweeting about tonight and talking about tomorrow.
Liam Bakes (Channel 4, 8pm)
Remember Liam Charles – a former contestant on The Great British Bake Off? Well, now he has his very own show! The programme is all about paying tribute to his Jamaican heritage while giving more than a passing nod to his interest in pop culture through the creation of fun and inventive recipes. The first episode features cola creams, cherry eclairs, chocolate cupcakes, and a four-layer party cake.
Whistleblower: The Maurice McCabe Story (RTE One, 9.35pm)
Speaking to Katie Hannon, Sergeant Maurice McCabe and his wife, Lorraine, share their side of a story which gripped the public in recent years. One of the country's most well-known whistleblowers, Sergeant McCabe reflects on the chain of events, and the subsequent revelations, which shook the establishment, and sent shockwaves through An Garda Siochana.
The Supervet: Bionic Specials (More 4, 6.55pm)
If you're in awe of Noel Fitzpatrick and his team, you likely want to know more about the science that aids them in their day-to-day work. This series takes a closer look at the origins of the cutting-edge procedures used by Noel in his surgery. Tonight's episode features a custom-made implant and an elbow replacement created with the help of a 3D-printed hinged joint.
Everyone is talking about… Jodie Comer rocking up to Strictly Come Dancing

If you're both a Killing Eve fan and a Strictly Come Dancing devotee, then your Christmases came all at once on Saturday.
The actress, whose performance in Killing Eve garnered her mass acclaim was in the audience of the popular BBC show at the weekend, and as a result, Twitter was having trouble concentrating on anything other than the woman herself.
While the contestants danced their hearts out, Twitter ignored them and swooned over Jodie instead.
When Jodie Comer being in the audience makes your strictly day #Strictly

— Sally-Anne Tarpy (@SallyTarpy73) November 10, 2018
I won't be able to concentrate on anything or anyone other than Jodie Comer now.#Strictly pic.twitter.com/a8zRGRw9zI

— Jo (@OnTheJoSlow) November 10, 2018
i just freaked the fuck out because jodie comer is at strictly wow

— casey | 111 (@lgbtskana) November 10, 2018
Ooh spotted Jodie Comer in the Strictly audience - get her on for 2019! 😍 #StrictlyComeDancing2018 #KillingEve

— Rebecca Craven (@BeckySee123) November 10, 2018
Or flick over for…
The Podge & Rodge Show (RTÉ 2, 10.30pm) More from the boyos at Ballydung Manor.
Along Came a Spider (TG4, 9.30pm) A psychological thriller starring Morgan Freeman.
The Reluctant Landlord (Sky One, 11pm) Romesh takes on a rival landlord and clashes with Charlie's teacher.
Can't Cope, Won't Cope (RTÉ 2, 9pm) The latest exploits from Aisling and Danielle.
DailyEdge is on Instagram!