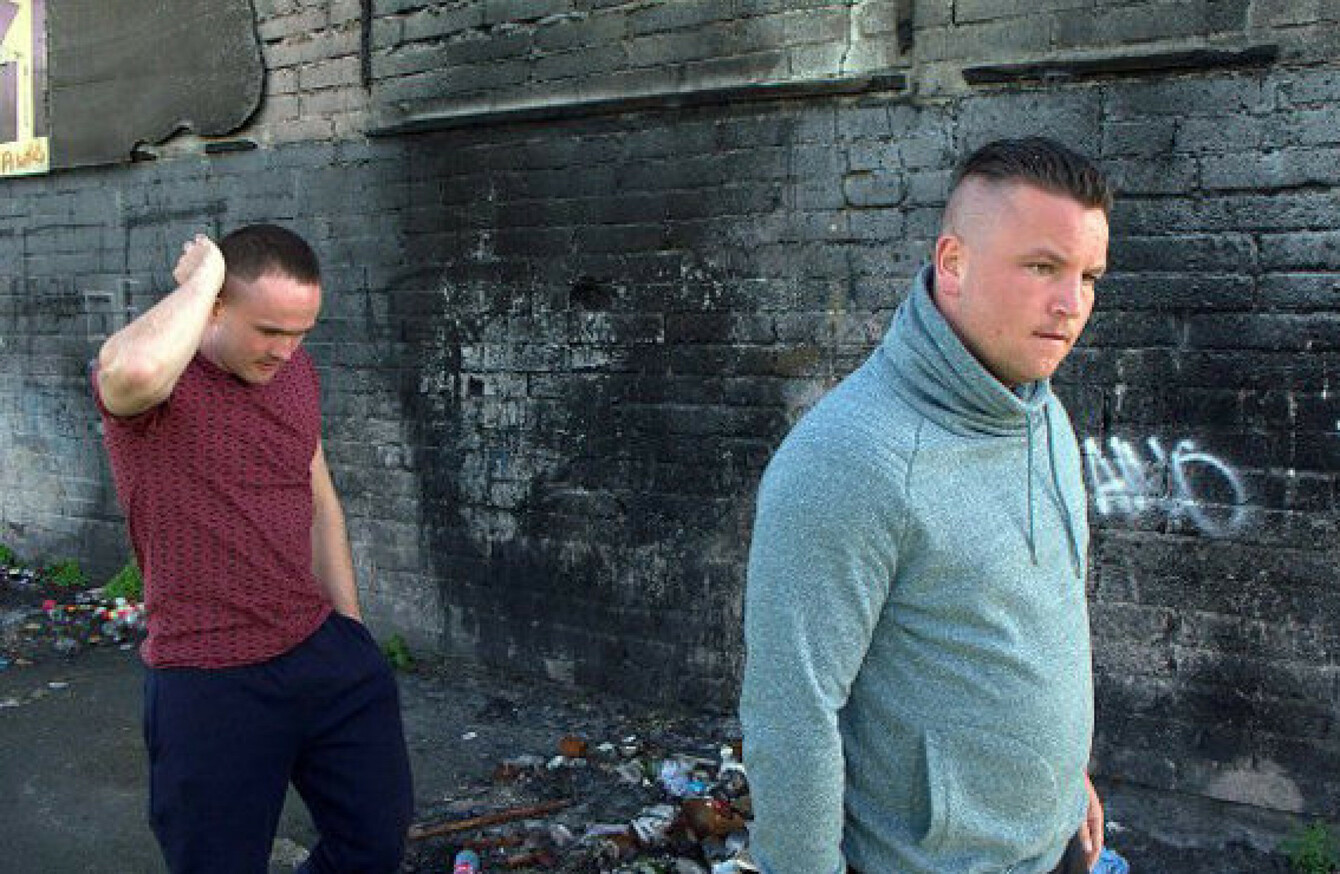 DailyEdge.ie rounds up the TV shows that you'll be tweeting about tonight and talking about tomorrow.
Cardboard Gangsters (TV3, 9pm)
John Connors stars in this thriller following a group of young men attempting to build a drug empire in Dublin's Northside. However, not everyone is happy with their attempts to take over. #cardboardgangsters
Old People's Home for 4 Year Olds at Christmas (Channel 4, 9pm)
The title is a bit of a word salad but: This is a festive follow-up to a two-part documentary which paired pensioners and children to see how they'd get along. Hearts, prepare to be warmed.
Nowhere Fast (RTÉ2, 10pm)
The first season of Alison Spittle's Midlands comedy comes to an end tonight, with Angela departing for Dublin for a job interview. Will she end up back in Ballymore? #nowherefast
Everybody's talking about: The Lord of the Rings TV series
So, Amazon is planning to adapt The Lord of the Rings into a TV series, and Ian McKellen has hinted that he might want to return to playing Gandalf.
In an interview with Graham Norton, he answered a question on whether he'd find it annoying to have another Gandalf with an incredulous: "What do you mean, another Gandalf?"
I haven't said yes because I haven't been asked. But are you suggesting that someone else is going to play it? Gandalf is over 7000 years old, so I'm not too old.
This has suddenly gotten very interesting…
Or flick over for…
Mary Berry's Christmas Party (BBC1, 8.30pm) Mary is joined by some famous friends to create delicious dishes for a festive get-together.
University Challenge (BBC1, 8.30pm) And now for our weekly chance to feel smug when they don't get the pop culture questions.
Say Yes To The Dress Ireland (RTÉ2, 9.30pm) Franc meets another batch of brides to be in the final episode of the series.
Up In The Air (TG4, 9.30pm) George Clooney stars as a man who travels around the US firing people, but finds his lifestyle threatened by a laaaaydeeee.
The League of Gentlemen (BBC2, 10pm) The comedy show returns to celebrate its 20th anniversary, bringing back its cast of colourful characters.