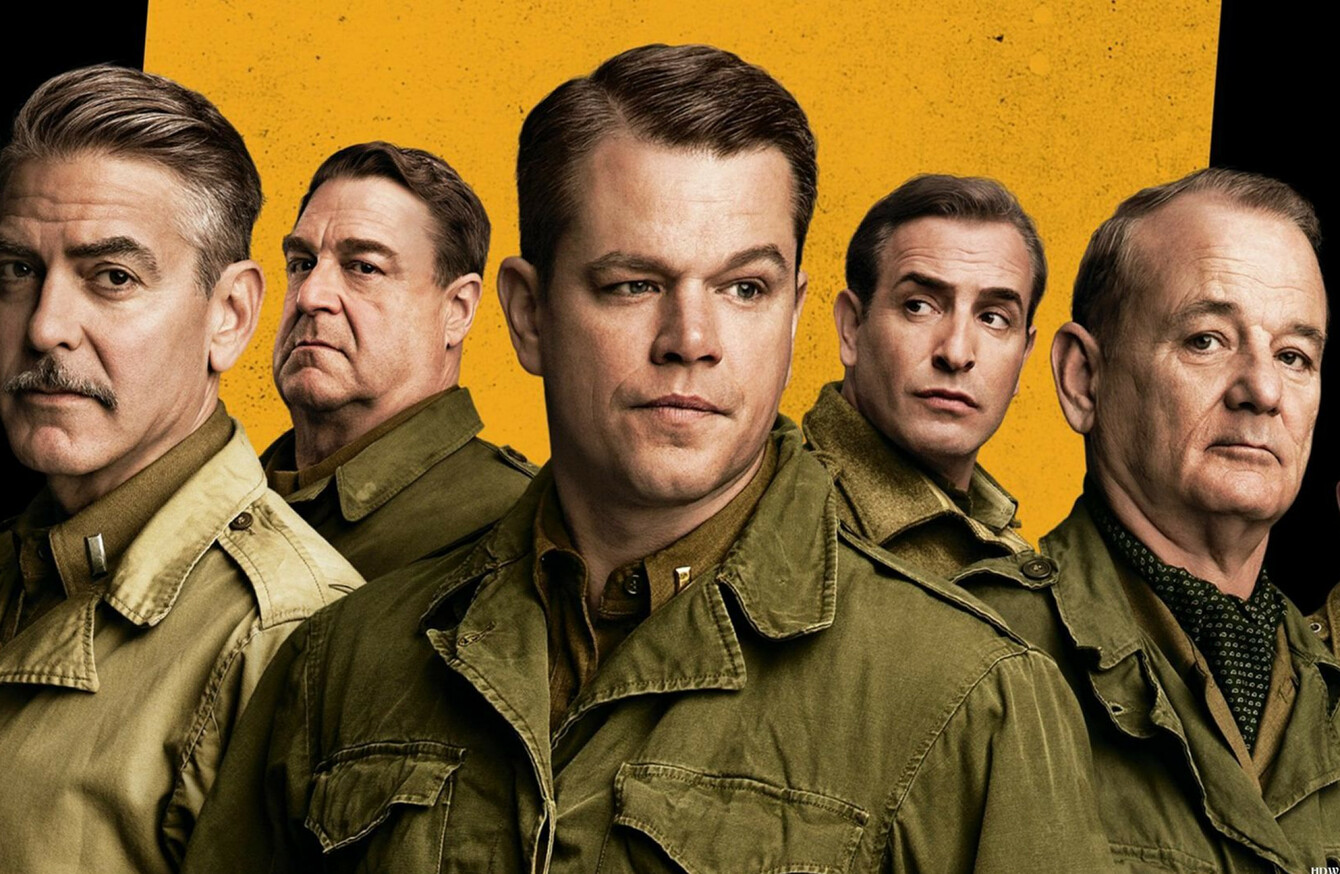 Image: Columbia Pictures
Image: Columbia Pictures
DailyEdge.ie rounds up the TV shows that you'll be tweeting about tonight and talking about tomorrow. Once again, you're absolutely spoiled for choice with Christmas films.
The Monuments Men (RTÉ One, 10.30pm)
George Clooney directs and acts in this caper following seven art experts drafted into the army to save culturally important items from the Nazis. Matt Damon, Bill Murray, John Goodman and Hugh Bonneville co-star.
The Price Is Right (Channel 4, 8pm)
Alan Carr revives the classic game show tonight, inviting members of the audience to 'come on down' and win some prizes. How we have longed to spin that wheel. #thepriceisright
Lisa Hannigan and the RTÉ National Symphony Orchestra (RTÉ2, 11.30pm)
Another set from the Sounds From A Safe Harbour festival in Cork earlier this year – Lisa is joined by the RTÉ Orchestra and Aaron Dessner of The National.
Or flick over for…
A Christmas Carol Goes Wrong (BBC1, 7.10pm) Spoof in which a disaster-prone theatre troupe totally muck up a production of Dickens' A Christmas Carol.
Avengers: Age of Ultron (BBC1, 8pm) The gang fight an android who decides to wipe out the human race. As you bloody well do.
The Wolverine (RTÉ2, 9.15pm) Huge Ackman plays Wolverine for oh, the fiftieth time? This one's pretty good though.
Frankie Boyle's 2017 New Year World Order (BBC2, 9.30pm) The comedian tries to make sense of the past 12 months. You and the rest of us, mate.
Speed (Channel 4, 11.20pm) Keanu Reeves and Sandra Bullock attempt to stop a bomb exploding on a bus by keeping its speed over 50mph.