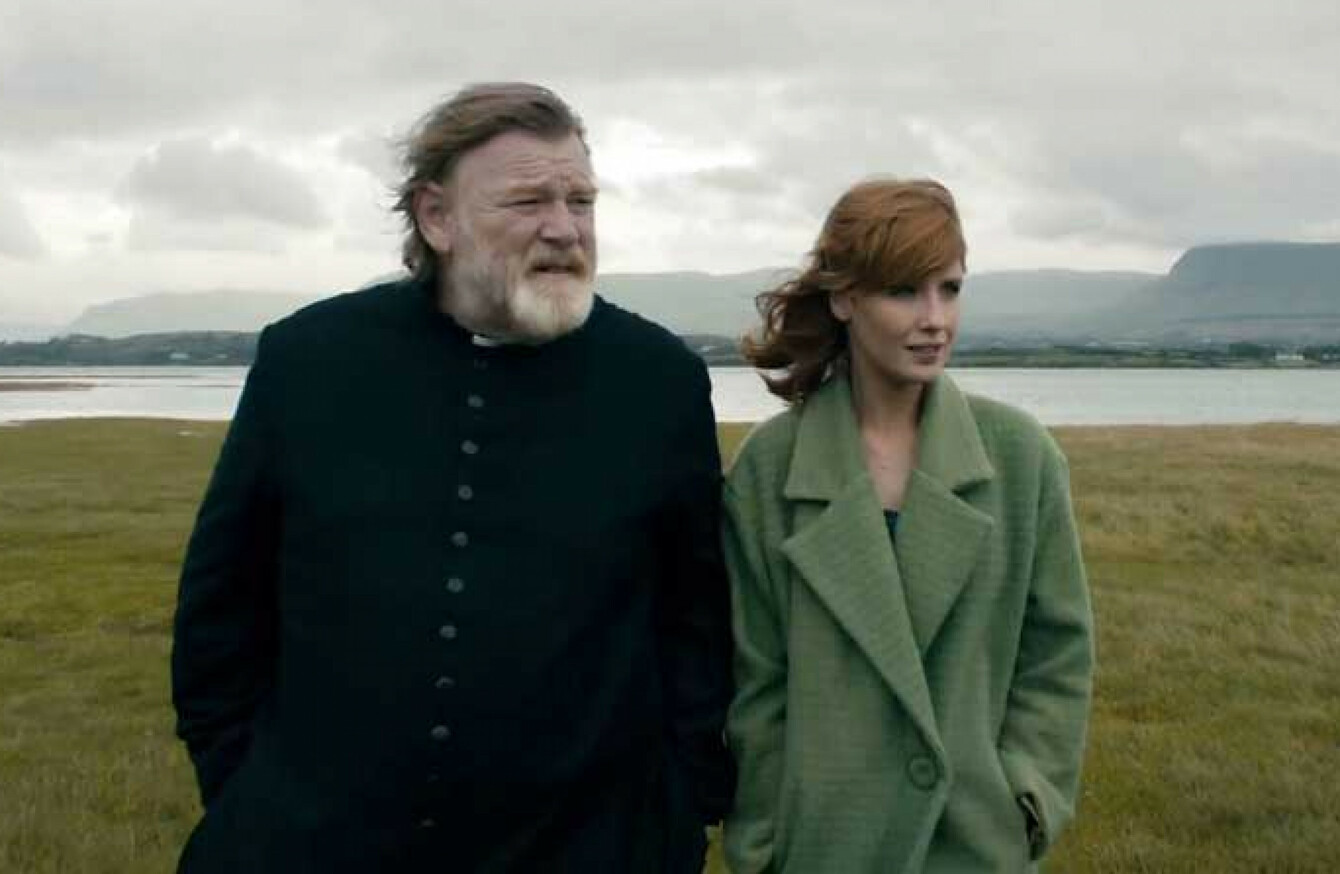 Image: Decent Films
Image: Decent Films
DailyEdge.ie rounds up the TV shows that you'll be tweeting about tonight and talking about tomorrow. 
Calvary (RTÉ2, 9.15pm)
This blacker-than-black drama stars pretty much every Irish actor – Brendan Gleeson, Chris O'Dowd, Aidan Gillen, Dylan Moran, Pat Shortt and Domhnall Gleeson all make appearances. The story centres on a priest (Brendan Gleeson) who receives a death threat during Confession. Who is after him? #calvary
Sicario (Channel 4, 9pm)
Emily Blunt plays an FBI agent who joins an elite task force charged with preventing drugs from crossing the border from Mexico into the US. This is obviously a very quiet job where nothing bad or violent ever happens. #sicario
The Voice UK (TV3, 8pm)
It's the third round of blind auditions, with coaches Tom Jones, Will.i.am, Olly Murs and Jennifer Hudson each hoping to find some raw talents. #thevoiceuk
Everybody's talking about: Helen Mirren and Liam Neeson
Source: The Graham Norton Show/YouTube
So Jamie Dornan was the one cracking out the hilarious stories on Graham Norton last night, but Liam Neeson and Helen Mirren had a little tale of their own to tell.
They were quite a serious couple in the 1980s (even living together for a while), and had a lovely little reunion on the couch. A couple of class acts.
Or flick over for…
Live Snooker: The Masters (BBC2, 7pm) Coverage of the second semi-final from Alexandra Palace in London.
Winter Solstice (TG4, 9.20pm) Drama about a man attempting to get to know his sons after the death of his wife.
The Ray D'Arcy Show (RTÉ One, 9.45pm) Shane McGowan, David Norris and Fair City actor Marcus Lamb will be chatting to Ray tonight.
My Left Foot (RTÉ2, 11.10pm) Daniel Day Lewis and Brenda Fricker star in this biopic of Christy Brown, a man with cerebral palsy who learned to write with his left foot.
I Told My Mum I Was Going On An RE Trip (BBC2, 11.15pm) This play by Julia Samuels explores issues around abortion facing today's young women.