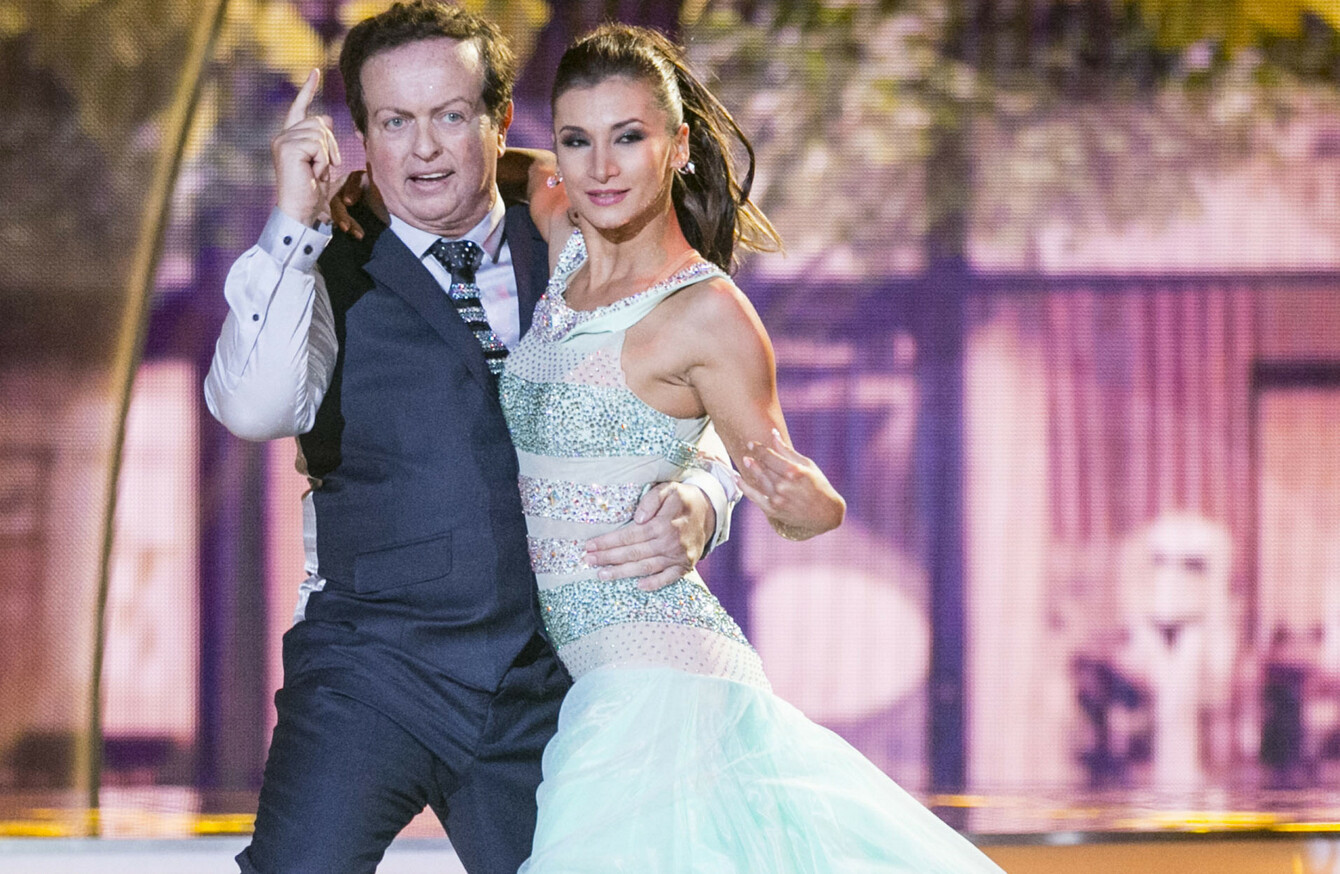 Image: Kyran O'Brien/RTÉ
Image: Kyran O'Brien/RTÉ
DailyEdge.ie rounds up the TV shows that you'll be tweeting about tonight and talking about tomorrow. 
Dancing With The Stars (RTÉ One, 6.30pm)
So, we're really getting into the swing of things now as the eliminations begin. Who's going to be the first celebrity to go? Please don't let it be Marty Morrissey. We need him to stay for our mental health. #dwtsirl
Striking Out (RTÉ One, 9.30pm)
Tara (Amy Huberman) takes on an interesting case in which a former nun tries to 'divorce herself' from the Church. #strikingout
Dancing On Ice (TV3, 6pm)
More celebrities jumping through hoops for our amusement! Tonight, it's disco week, and the contestants must impress the judges to avoid competing in the skate-off. #dancingonice
Everybody's talking about: Big Brother
Channel 5 is reportedly planning to scrap all iterations of the show, which will be great news to some and heartbreaking for others.
The network's contract with BB production company Endemol ends this year, and the Daily Star reports that they will not be seeking to renew it, as they fear they can no longer compete with the ratings received by the likes of Love Island. The end of an era!
Or flick over for…
The Lord of the Rings: Return of the King (ITV2, 6.10pm) If you fancy not moving from the sofa for oh, three and a half hours.
Call The Midwife (BBC1, 8pm) It's a new series of the charming period drama, with a new midwife joining the team.
McMafia (BBC1, 9pm) The glossy crime drama continues with Semiyon getting arrested in Tel Aviv.
Anchorman (TV3, 9.10pm) Comedy classic, starring Will Ferrell, Christina Applegate, and Paul Rudd.
Frat Boys: Inside America's Fraternities (RTÉ2, 9.30pm) Documentary following a fraternity at a Florida university over the course of a term.