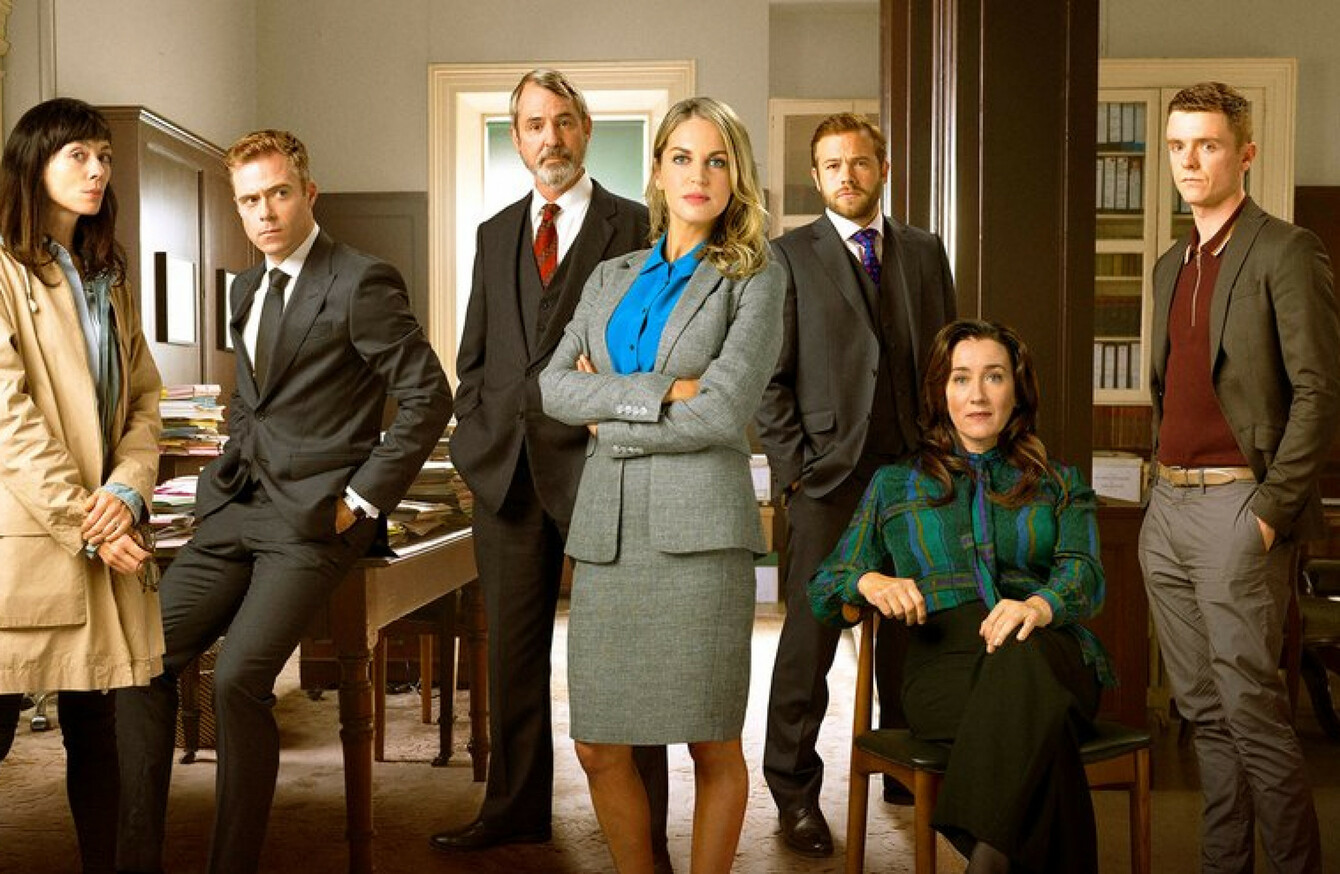 Image: RTÉ
Image: RTÉ
DAILYEDGE.IE ROUNDS UP the TV shows that you'll be tweeting about tonight and talking about tomorrow. 
Dancing With The Stars (RTÉ One, 6.30pm)
After Tomás O'Leary's shock exit last week, the remaining celebs must be feeling like anything can happen. Currently, Anna Geary and Erin McGregor are the joint favourites  to win. #dwtsirl
Striking Out (RTÉ One, 9.30pm)
Tonight, Tara and Eric represent opposing sides in a messy divorce. Meanwhile, Richard and Conrad tell Fitzjames that he will have to take the fall when new evidence is brought before the inquiry. #strikingout
Super Bowl LII (BBC1, 11.15pm)
Sports! Current champs the New England Patriots take on the Philadelphia Eagles. For all those unconcerned with American football, Justin Timberlake will be doing the halftime show. #superbowl
Everybody's talking about: Natalie Portman on SNL
Besides the excellent Natalie Rap, she portrayed Eleven in a Stranger Things sketch – apt, considering people often compare Millie Bobby Brown to a young Natalie Portman.
Source: Saturday Night Live/YouTube
Or flick over for…
Dancing On Ice (TV3, 6pm) Nine celebrities are left to skate it out this week.
The Hobbit: The Desolation of Smaug (ITV2, 7pm) Benedict Cumberbatch voices the dragon in the second film of the Hobbit trilogy.
Six Nations Highlights (TV3, 9pm) All the action from today.
Maltese: The Mafia Detective (Channel 4, 10pm) New crime drama following a detective who returns to his Sicilian home town to take on the Mafia.
The Family Stone (TV3, 10.30pm) Isn't this a Christmas film? But it's enjoyable, so we won't question it.