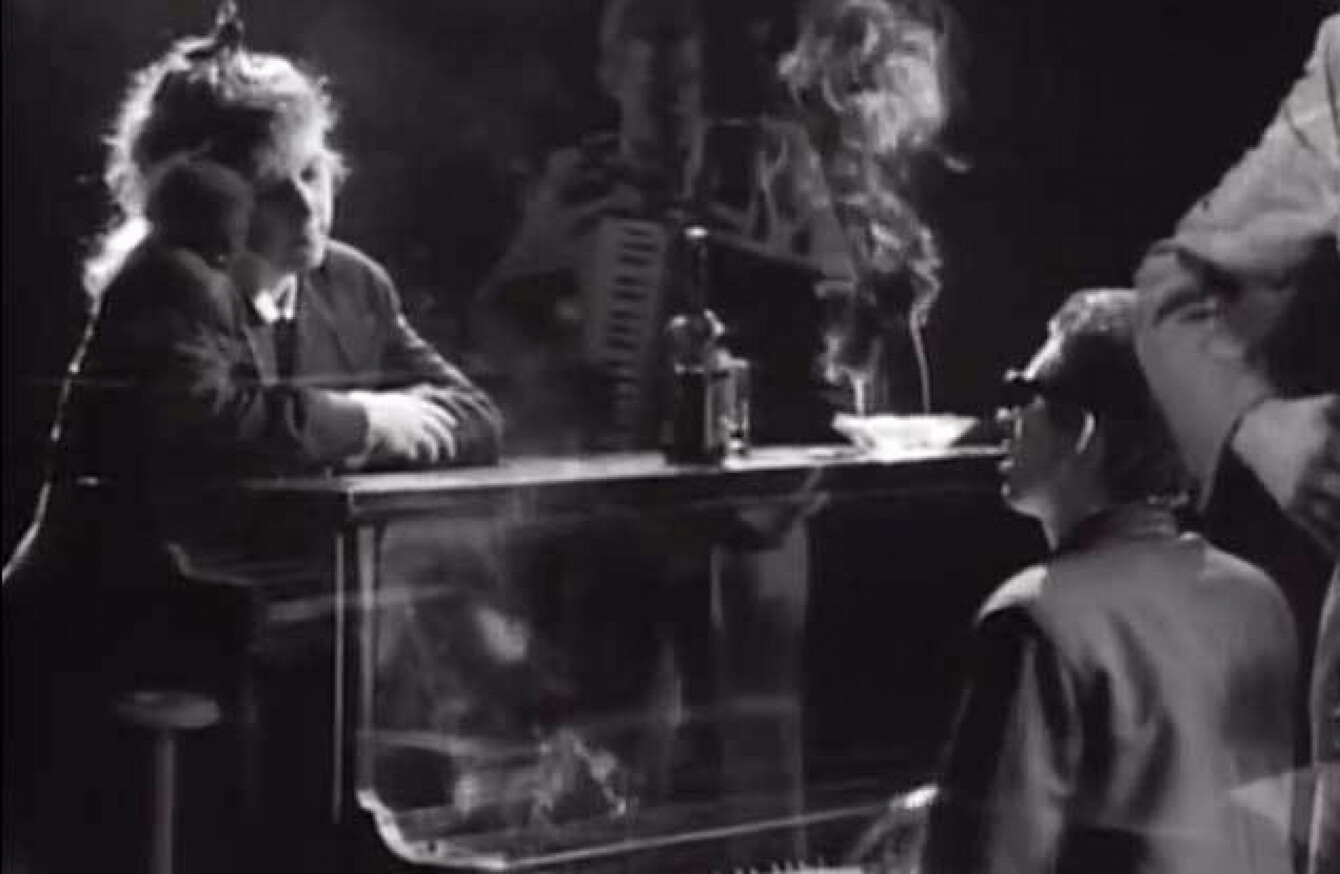 DailyEdge.ie rounds up the TV shows that you'll be tweeting about tonight and talking about tomorrow.
Fairytale of New York: The Story of a Christmas Classic (RTÉ One, 9.35pm)
This documentary looks at the making of the legendary Christmas song, with interviews from Shane MacGowan, The Pogues, Christy Moore, and Paul Simon. Paul Simon!
Joanna & Jennifer: Absolutely Champers (BBC2, 9pm)
Patsy and Edina head to the Champagne region of France to find out how the drink is made, and have a glorious time doing so. Hon the gals! #absolutelychampers
The Night Before (RTÉ2, 9.30pm)
An alternative festive film tonight from RTÉ – this one stars Seth Rogen, Joseph Gordon-Levitt and Anthony Mackie as three friends looking for the Holy Grail of Christmas parties. There are cameos from just about every famous person, so keep the eyes peeled.
Everybody's talking about: First Dates Ireland
IT'S COMING BACK! And sooner than we think. A video posted to the RTÉ2 Facebook page (and quickly taken down) revealed that the show will return on January 9. Rejoice!
Or flick over for…
Donal's Christmas Meals in Minutes (RTÉ One, 7pm) Donal cooks up a modern Christmas menu, including 'shaved Brussels sprouts salad'. Hm.
The Undateables At Christmas (Channel 4, 9pm) Previous contestants from the dating show share their plans for the festive season.
A League of Their Own Christmas Special (Sky One, 9pm) James Corden and his gang of merry men invite some sports heads to a party in the country.
Elton John: The Nation's Favourite Song (TV3, 10pm) A countdown of the singer's most popular songs in celebration of his 70th birthday.
Christmas With Daniel (RTÉ One, 11.35pm) Wee Daniel does a wee Christmas special.