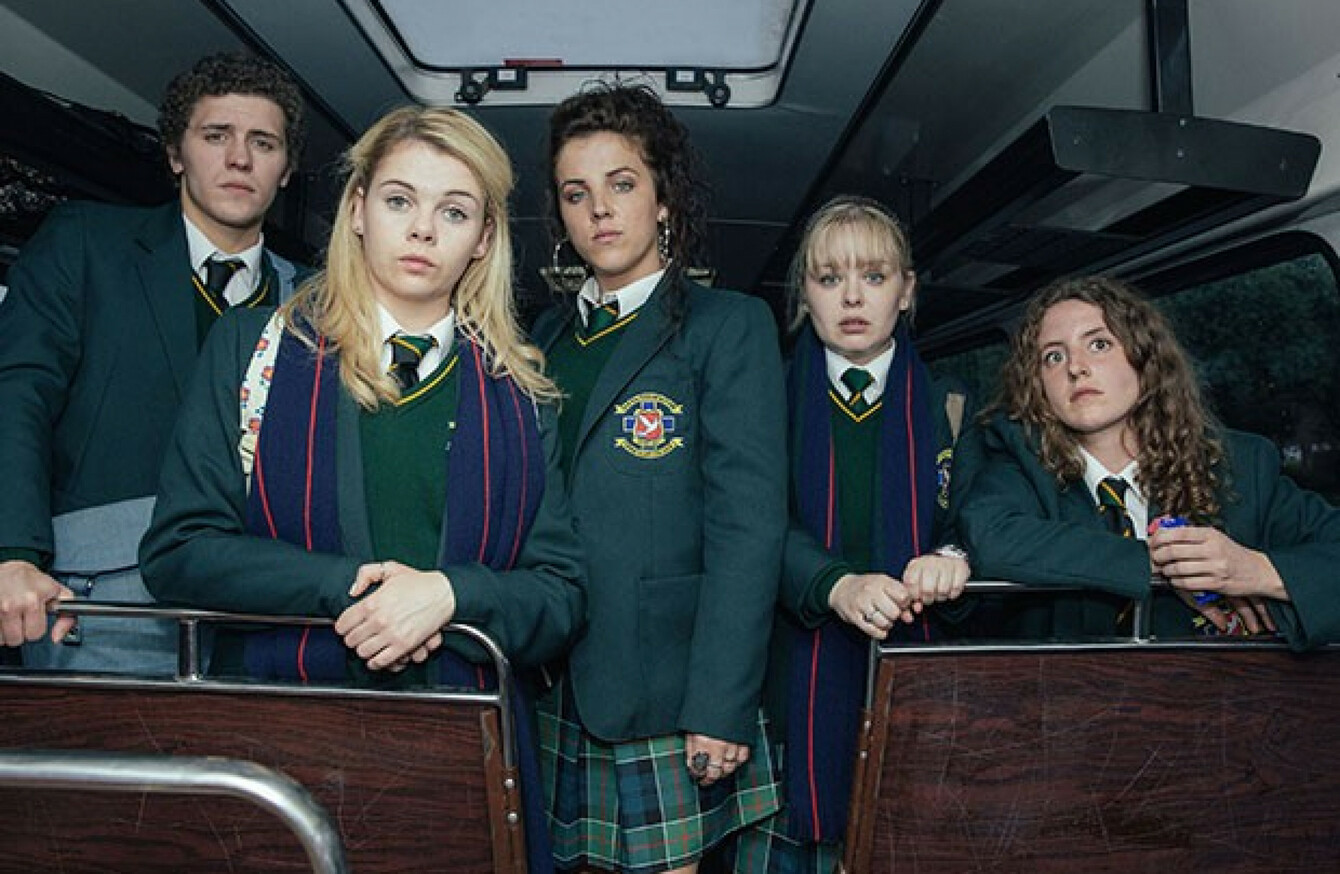 Image: Channel 4
Image: Channel 4
DailyEdge.ie rounds up the TV shows that you'll be tweeting about tonight and talking about tomorrow. 
Derry Girls (Channel 4, 10pm)
After the rip-roaring first episode, we're raring to check back in with the titular Girls. This week, there's great excitement when the school trip is announced, while back in the Quinn household everyone is dreading the visit of boring Uncle Colm. #derrygirls
Call The Cleaners (TV3, 8.30pm)
This will either float your boat or sink it completely. The documentary series follows a team of 'extreme cleaners' in London as they try to sort out dirty flats and hoarders' dens filled with years of rubbish. Shiver. #callthecleaners
Big Cats (BBC1, 8pm)
Eeee! It's time to learn about all sorts of cats, from lions in Tanzania to the tiny (and very cute) rusty spotted cat of Sri Lanka. Anyone who has a pet cat: It's your duty to introduce them to their cousins via this programme. #bigcats
Everybody's talking about: The Late Late Show
This week's line up is… varied. First we have former White House Press Secretary Sean Spicer, who will probably not be given a good rake over the coals by Tubs.
Then we have Liam Neeson, here to promote his new film The Commuter, plus Snapchat star James Kavanagh. Eclectic!
Or flick over for…
Tower Heist (TV3, 9pm) Ben Stiller, Eddie Murphy and Matthew Broderick star in this film about – you guessed it – a heist on a tower apartment building.
Hunted (Channel 4, 9pm) The anxiety-inducing programme returns with more people who inexplicably want to be hunted down by FBI-type figures.
Taithi gan Teorainn (TG4, 9.30pm) Professionals try the equivalent jobs in different countries, beginning with an Irish chef taking over a food stall in India.
Can't Stop Dancing (RTÉ2, 9.30pm) Get all the behind the scenes goss from this week's episode of Dancing With The Stars.
Doctor Foster (RTÉ One, 10.15pm) RTÉ is airing season two for those of you who missed out on the drama the first time around.