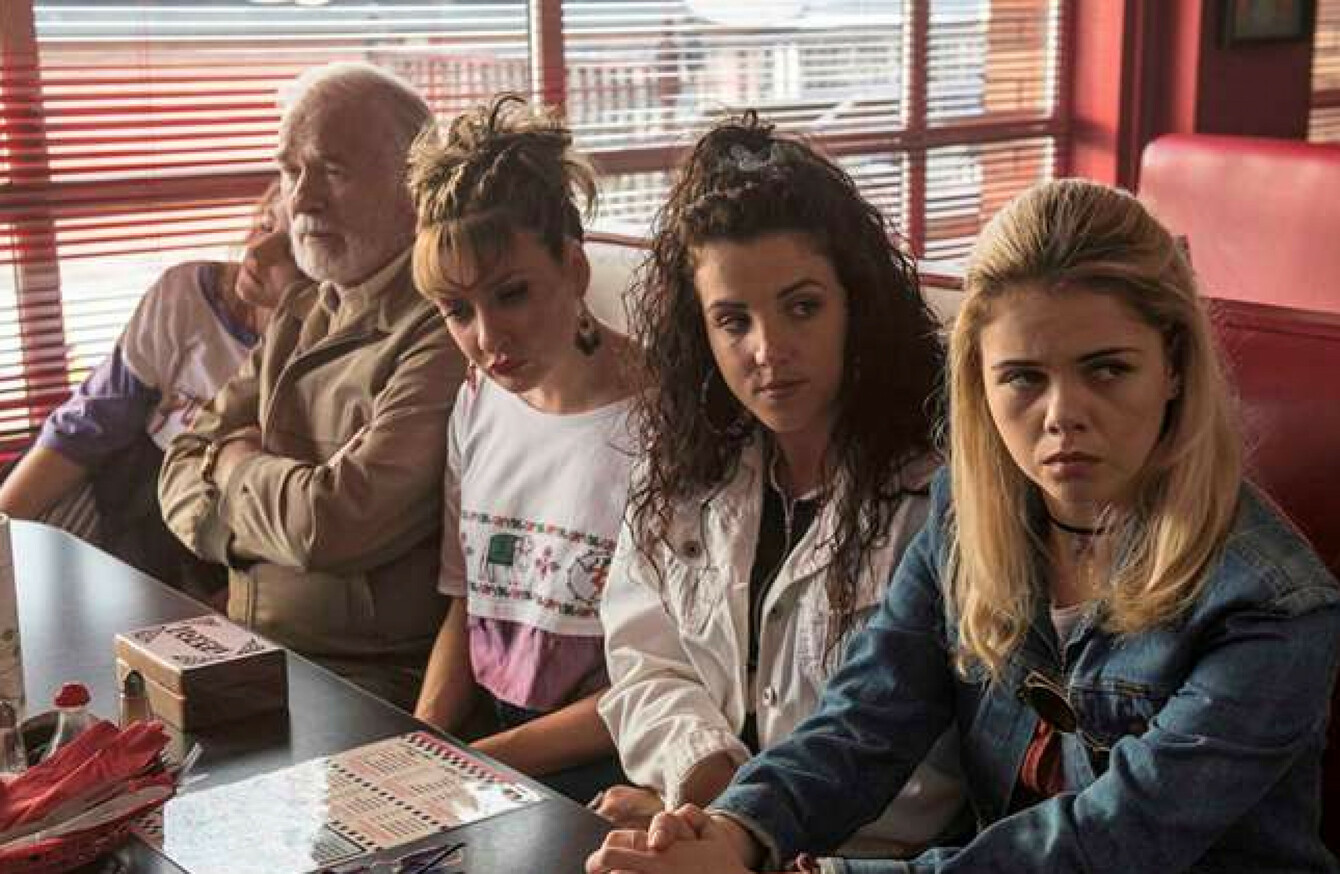 Image: Channel 4
Image: Channel 4
DAILYEDGE.IE ROUNDS UP the TV shows that you'll be tweeting about tonight and talking about tomorrow. 
Derry Girls (Channel 4, 10pm)
It's July, and the Quinns are hoping to get out of Derry before the Orange Parades begin. However, things start to go awry when Michelle, Clare and James tag along on their trip. #derrygirls 
Bridesmaids (RTÉ2, 9.30pm)
Still as funny as it was when it was released SEVEN WHOLE YEARS AGO. Christ. Kristen Wiig, Rose Byrne and Melissa McCarthy star in this comedy about a woman who hits rock bottom in the run up to her best friend's wedding. #bridesmaids
Britannia (Sky Atlantic, 9pm)
The fantasy series which is definitely not a bit inspired by Game of Thrones continues tonight with Cait attempting to free her father from the Roman camp. #britannia
Everybody's talking about: Suits
The show was renewed for an eighth season without stars Meghan Markle (who's gone off to be a princess) and Patrick Adams – and who've they drafted in to replace them? Only Katherine Heigl of Grey's Anatomy fame.
As per the Hollywood Reporter, Heigl will play a new partner who "challenges the status quo and will either become the firm's greatest ally or most powerful enemy". Well. 
Or flick over for…
Animals With Cameras (BBC1, 8pm) Pretty much exactly what it says on the tin. See what chimps and meerkats get up to when humans aren't around.
Death Row 2018 with Trevor McDonald (TV3, 9pm) The broadcaster goes back to visit more prisoners awaiting execution in Indiana State PRison.
Taithi gan Teorainn (TG4, 9.30pm) Two fashion fans from Belfast visit Cambodia to experience the realities of the clothing industry in Southeast Asia.
Clubhouse (TV3, 10pm) Mario Rosenstock and Donncha O'Callaghan host this new rugby-themed chat show.
Feud (RTÉ One, 11.25pm) As filming begins on Whatever Happened to Baby Jane, Bette Davis and Joan Crawford actually manage to agree on something.